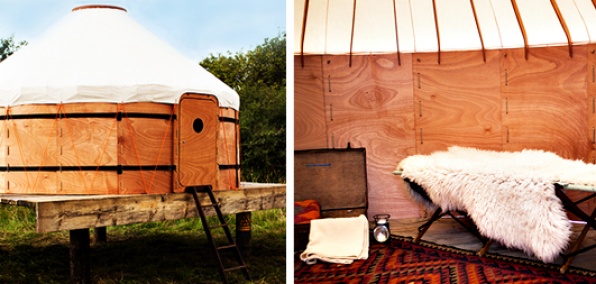 We're not saying you haven't lived if you've never lived in a yurt.

We're saying something more like: you've probably never lived in a yurt.

Here to hopefully change all that is Jero, the finest advancement in yurt technology since the Mongols invented yurt technology, now available online.

Meet the father of your new mobile quarters: Uula Jero. He designed this dwelling with sturdy plywood and a cotton canvas that weighs less than a pound. Then he tested its moxie by living in it. For a year. And maybe hosting the world's weirdest dinner parties.

"Splendid, but when would I use such a dwelling," you ask?

Well, part of the beauty of this is its ability to be hauled around anywhere you go. Consider a few of these scenarios:

—In your backyard for an at-home sweat lodge.

—As a place to stay while road-tripping through the Montana plains.

—As a base camp for your next K2 summit.

—In a grocery store parking lot.

You've got to flex your yurt muscles somewhere.