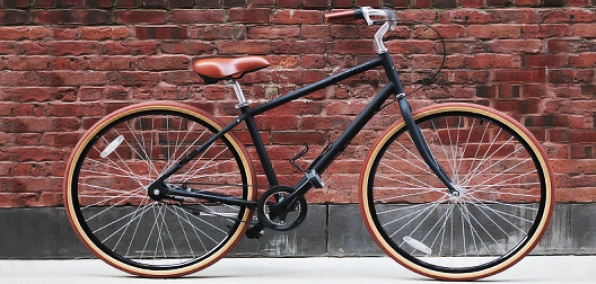 It's not about the bike.

...

Okay, well, today it is.

Specifically, Priority Bicycles, a new line of three-speeders designed for city riding, now taking preorders on Kickstarter for delivery late this year.

A former computer software guy is behind these. And he designed them... like a computer software guy. Simple. Functional. Left-brained.

The result: not the kind of bike that'll have you dominating your next triathlon. Nor the neighborhood halfpipe. But your next bike lane: maybe. Your next coffee shop patio: definitely.

Other things you should know about this bike: it resists rust (it's aluminum), it's easy to carry onto the Metro (again, aluminum), and it requires very little maintenance. It's got a belt drive instead of a chain, puncture-resistant tires and a coaster brake instead of hand brakes. A bit of a throwback, but hey, fewer moving parts.

You'll have to do some quick assembly, but in exchange, they'll also throw in a pump, basic tools, a water bottle cage and a kickstand.

Nothing says sexy like a kickstand.