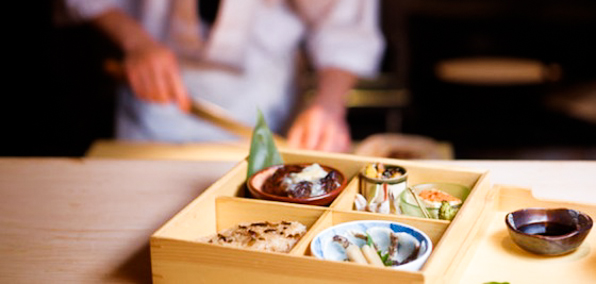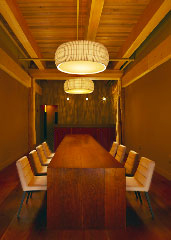 Here are a few things you might like to know today:
1. Kevin Cory's new spot,
N by Naoe
, is now open on Brickell Key.
2. But only for lunch. With two seatings: noon and 2pm.
3. So don't show up with an important date at 9pm.
4. Unless you don't like things like second dates.
5. Also, you should probably reserve your spot on OpenTable. That's the only way you're getting one of the eight seats inside.
6. Speaking of which, it's pretty minimalist in here. The tables and floors: American cherrywood. The beams: Eastern white pine. The lamps: replicas of jellyfish and sea urchins.
7. Which look like they belong in your bento box. Because the deal here is omakase. In under an hour.
8. So you might find simmered black-bellied rosefish or sashimi in there. Either way, it'll all pair nicely with sake from their family brewery in Japan.
9. And yes, that's your name on the menu. They personalize them here.
10. It's okay to get excited about that.
11. By the way, that lunch-only thing: we lied.
12. Dinner service launches next week with one seating at 6:45pm.
...
Might want to actually use your watch.