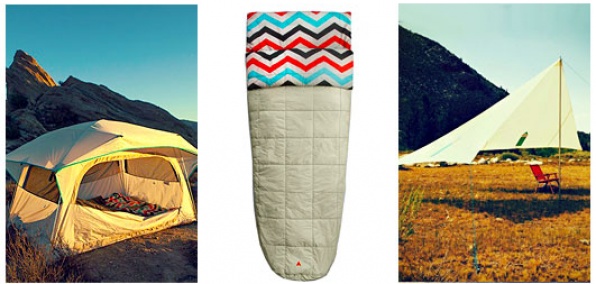 Camping. It always sounds so good in theory.

Then you get there. It's hot. Mosquitoes outnumber people 5,765:1. And the "two-person tent" instructions failed to specify that one person would basically have to sleep on top of the other.

Sometimes that's okay. But occasionally it could be awkward.

Here to fix camping is Ticla, your new go-to for stylish, easy camping gear for your inner outdoor enthusiast, now available online.

Behind Ticla: California-based hipster dads fed up with looking at confounding piles of canvas and bent rods that, after hours of effort, became ugly tents. Their solution: the G.O.O.D. System, a nice-looking weekender bag that holds... everything.

So next time an overnight at Oleta is in order, just open up your G.O.O.D. bag and soon you'll be lounging inside your TeaHouse tent, enjoying the breeze from the large, screened-in windows complete with awnings that'll keep rain out without compromising your ocean-front views. Nice.

Then out comes the Besito sleeping bags with Flip insulation (30-degree side when it's hot, 45-degree side when it's chilly). Two self-inflating Tsubo mats, because sleeping on the ground blows. One copy of White Fang...

In case you need a smooth surface for your glass of wine.