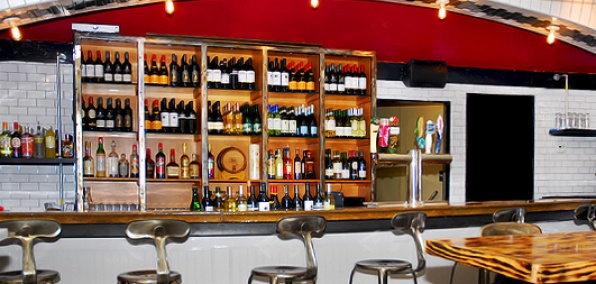 In 1487, a man named Carl Meatball had a brilliant idea.
Or something...
Anyway, now we have
Bar Meatball
, a casual new VaHi spot that has limoncello cocktails, Italian donuts and many, many balls of meat, opening for dinner Thursday.
Once upon a time, this place was called Pozolé. But now, it's called Bar Meatball, and it feels something like a tucked-away neighborhood haunt in Southern Italy (old black-and-white family photos, wooden booths in the sunroom, gently spinning ceiling fans...).
It's dinner-only during the week. So skip lunch, go in hungry and start making decisions:
—
First, pick a meatball
. There's beef. Sausage. Chicken. Eggplant. Fried risotto. (Yes, those last two are imposter meatballs.)
—Then, pick a sauce. Your choice will be obvious. It's called bolo and it has pork, beef and chili flakes in it.
—Finally, pick a vehicle: slider, three balls on a hero, on top of lasagna...
But they open at noon on the weekend. Which is a great time for Italian-style donuts with some Negronis on tap or a gin-and-limoncello cocktail called a
Tom Hagen
.
Yep. There's your
Godfather
reference.