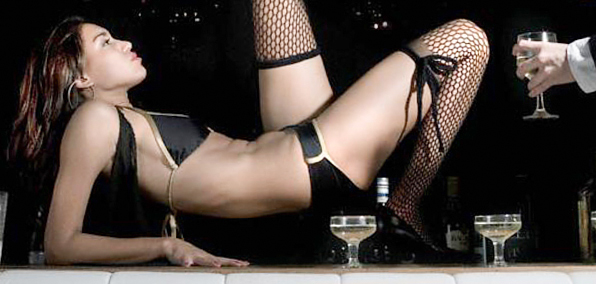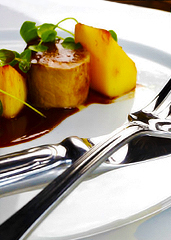 There's a new supper club in town.
It's got naked people.
And... we're not really sure what else to say about that.
Except that it's called
The
Spring Street Supper Club
, a new dinner series that takes place inside of the Cheetah because that's a fantastic concept, taking reservations now for the inaugural dinner Tuesday evening.
Ah, Atlanta supper clubs. Plenty have come. Plenty have gone. None have been held in an establishment with recreational poles. Which... surprising.
For the first dinner, they're bringing in a couple Octopus Bar chefs and naming it Octopussy (which... not surprising). As soon as you settle into the mezzanine area to the left of the stage, they'll start plying you with four wine-paired courses ranging anywhere from octopus carpaccio to scallops to soft eggs with sturgeon caviar.
Yes, it'll be business as usual in there. Meaning, yes, if the table needs a little extra attention between courses, that can certainly be arranged.
The long-term plan: dinners will reoccur every few months with different chefs. Nothing's set yet, but rumor has it that the manager has her sights set on Allen Suh from Gato Arigato as well as the Fox Bros guys.
This idea might just catch on.