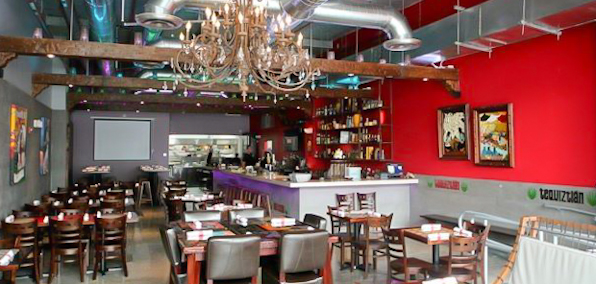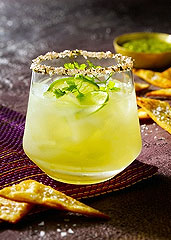 Dear Pacers,
No hard feelings. Really.
In fact, here. Take some nice Cuban pastries home with you. Save the big one for Hibbert.
Have fun on Indiana... beach.
Love,
Miami
Now that we've got that out of the way...
Let's talk about
Tequiztlan Mexican Restaurant and Tequila Bar
, a sleek new Mexican cantina for sizzling fajitas, housemade guac and so... much... tequila, now quietly open in Sunset Harbour.
This place comes to you from the Rancho Grande folks. So chalk up a credibility point. And then know that their new venture's turned a spot in the Sunset Harbour garage into a slick, lofty cantina with exposed ductwork, vintage Mexican posters and, oh, an enormous room-dominating bar. You know, the best kind.
Anyway, walking in, you've got options. If you want drinks and a snack, there's that bar. You can order some tequila (they've got 50 kinds), a margarita or sangria. (It's got fruit. Technically a snack.) But hey, it's dinnertime. You're hungry. Some guacamole sounds good. Theirs is made right next to your table. It's also great when chased with flautas and beef tacos. Okay, pretty much everything is.
So, right now, your only option here is dinner. But in the coming weeks, they'll be rolling out breakfast and lunch. 
The early bird gets the tequila.