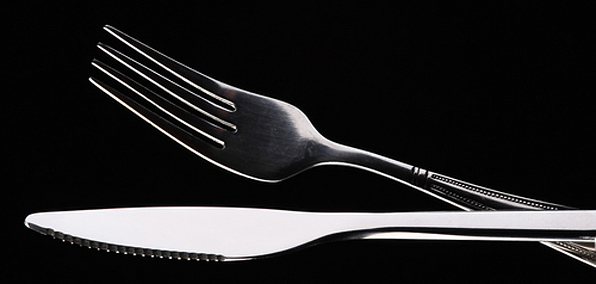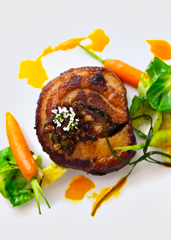 You know how sometimes you can tell if someone is hiding something just by looking at them...
Well, that's how you've felt about Wynwood for the past year.
And it turns out, you were right. They were hiding something. Foie brûlée.
Unveiling
Copperbox
, a formerly invite-only supper club that once operated in total anonymity inside an old warehouse and now accepts reservations.
Copperbox. You're forgiven if you've never heard of it. Nobody had. That's because you used to need a special invite to join their clandestine chef's table. But things change. And now, you can make a reservation here on Thursdays and Saturdays. Well, kind of.
See, first you'll need to
email them
. Then, you'll need to wait for them to email you back. If they do, you're in. Get yourself (along with a date) to their warehouse and search around inside for a glass-enclosed area that's lined with cookbooks, oversized photos of Manhattan and two adjacent 12-seat communal tables. Or, you know, just look for the only gleaming restaurant inside the derelict industrial park.
The menu here changes nightly, but you can expect things like duck breast, poached golden lobster and that aforementioned foie gras crème brûlée. Oh, and if that eating-in-a-strange-building-with-strange-people thing isn't exactly your bag, you can always reserve the entire dinner seating for your own party. Or yourself.
Abandoned warehouse for one, please.