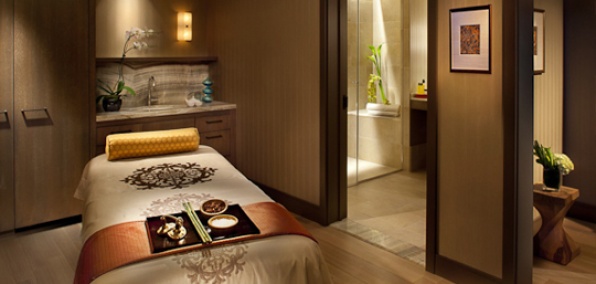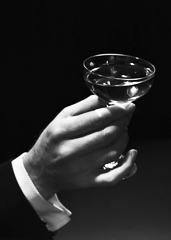 There's always wild stuff happening at Chateau Marmont. You never hear anything about it. These people keep their mouths closed. We... don't. So yeah, there's a new little bar inside you've got to know about. Herewith, the five essential facts:
1. You can't ask for it by name. It doesn't have one.
To get there, head toward where the private dining room used to be—behind the thick brown curtains, a little enclave of gleaming wood, leather cabinets and crystal tumblers. Discretion past discretion behind discretion.
2. The vibe is super-intimate.
There's a pair of two-tops and a pair of booths for four. That's pretty much it.
3. You gotta know somebody.
As in, there's a list. As in, someone will probably have to invite you—or you'll need to be a hotel guest—if you want to get on it. But yeah, they'll take reservations if they like you. Yes. You are at Chateau Marmont.
4. The cocktails are solid.
Try the
La Fume de Jalisco
, with mezcal, Aperol, lime and habanero-infused agave. Or the
Professor
, with gin, blood orange and fig bitters. Nothing says discretion like fig bitters.
5. You can do whatever you want.
Say you meet a pair of attractive producers looking for a good time. Say you get a room. Or you don't. Whatever. What happens at Chateau Marmont stays at... well, you know.