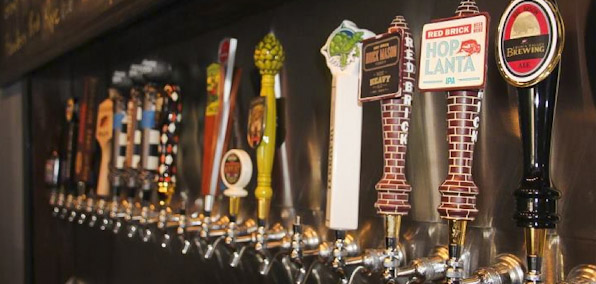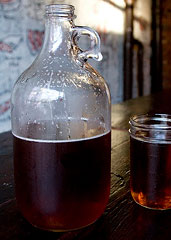 It's almost Labor Day.
Which means 82% of your brain is occupied by the delicious hanging carrot that is a three-day weekend.
And the other 18%... well, that's occupied by the thought of finding a place with enough tap beer to last till Tuesday.
Presenting
Beer Growler Nation
, a modestly sized suds shop in Decatur that's packed to the brim with rotating keg taps, hoping to open by Friday.
This is a strange and magical place. Strange in that it has a counter made out of sawed-in-half doors. Magical in that it has 30 drafts on the carryout menu at all times (think Lagunitas, Jailhouse and Virgil's... root beer).
You'll want to stop by this filling station on your way to a Labor Day barbecue (or if the doors don't open by then, perhaps a barbecue in the near future). Grab one of their 64-ounce growlers. (They've got 32-ounce ones also, but who are we kidding.) Point to a tap on the wall; we're thinking something stout-y and dessert-y like Southern Tier Crème Brûlée. And tell them to pour till you say when.
Then, down the road, you'll also tell them to hand you thinly sliced mortadella till you say when. Because starting soon, they'll be stocking meats/cheeses from over at Pine Street Market. Also, bottles of wine.
We hear that stuff pairs nicely with beer.