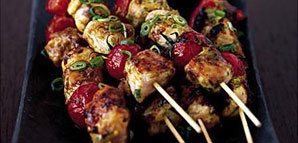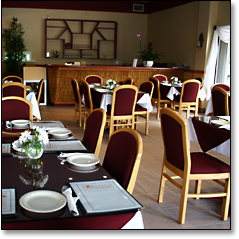 In Miami, every Latin American country is represented with a good restaurant or three, and the steakhouses seem to
keep popping up
. But when it comes to the subtle cuisine of the Persian empire, things get decidedly less caliente.
So you'll be pleased to know of
Torange
, the city's newest (and possibly only) restaurant serving homestyle Persian cooking.
From a culture that brought you Scheherazade and fine, magic-like carpets comes fragrant stews, fluffy petal-colored rice and—most notably—moist grilled meats. Walking into the modest Coral Gables spot, you'll immediately detect the scents of saffron, tumeric and slow-cooked lamb. Skip the mezze-like Middle Eastern starters and head straight for the well-spiced stews like the
Ghormeh Sabzi
, a thick soup redolent with parsley, dried limes and tender chunks of beef. Tuck into platters of classic shish kabobs made with charbroiled cubes of filet mignon.
While we won't go so far as to say the decor is worth an Arabian prince's ransom (you can still spot vestiges of the previous Vietnamese restaurant), there are certain perks to the no-frills setup. Since the wine list is lacking, the owners encourage you to BYO it (with no corkage). And if you're feeling particularly princely, delivery is free, so you and your date can relax at home.
Where the atmosphere is obviously more regal.