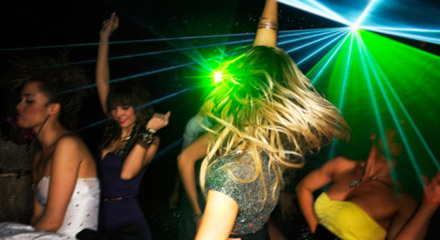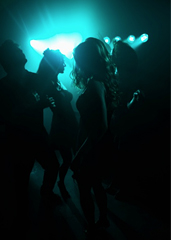 You can't always control it.
One second, you're at a bar minding your own business. Then your feet start to move. Followed by your head.
Unsettling as it may be—yes, sometimes you just need to dance.
Eddie Money and disco balls tend to have that effect...
Welcome to the
Boom Boom Room
, a bar within a bar with a serious thing for the '70s and '80s, soft-opening Friday and open late-night every weekend after in the back of Tavern 99.
You see, there's this little space tucked away within Tavern 99, just back and to the left of the main entrance. And with the exception of the occasional private party, it really hasn't seen much action. But for no reason whatsoever, there's also a disco ball in there. Always has been. And now there's a DJ booth. And a bar.
The only thing missing: power ballads.
You'll come here around midnight. It'll be chaos by then. The kind that can only come from a well-balanced mix of Clarence Carter, vodka and flawlessly executed running mans under the hypnotic blaze of a disco ball.
Oh, and if you manage to work up an appetite, they'll have flatbread breakfast pizzas (and about eight other options) on offer all night.
You do your best pizza-eating to Simply Red.