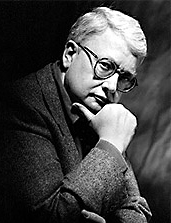 It's a blustery autumn evening.
The popcorn is popping. The fireplace is crackling. The cashmere throw, heroically placed around your date's shoulders, is usually just big enough for two. But tonight, you'll be inviting a third...
Because Roger Ebert's joining you.
Introducing
Roger Ebert's Great Movies
, a compendium of what he considers the best movies of all time, available now in app form.
Though Ebert's autobiography is getting raves right now—and his Great Movies list has been an online and print mainstay for years—this is better. It's like having his personal email address whenever you need help finding that perfect movie.
The app currently has 300 reviews starting from 1914's
Cabiria
—a silent gem you've somehow overlooked—to 21st-century faves like
Lost in Translation
, still ScarJo's greatest work of karaoke.
The app lets you read Ebert's reviews, mark the ones you've already seen or make a list of the ones you'd like to see. Instead of wasting valuable popcorning minutes by scrolling through the on-demand screens in search of an appropriate flick, fire up this app. With a few clicks, buy and/or rent it from iTunes or Amazon or add it to your Netflix queue.
And since each movie is Ebert-approved, you could pick a good movie even if you were blindfolded.
Though that's best saved until after the movie.