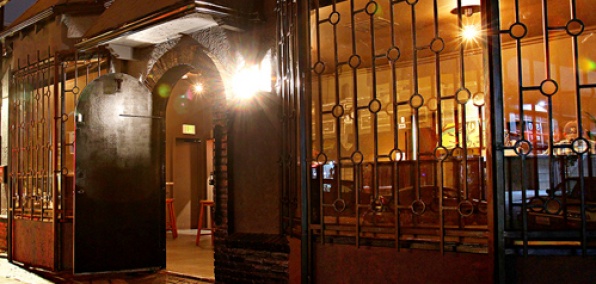 For every problem, there is a solution.

Problem: Scoops just ran out of Brown Bread Ice Cream.

Solution: beer, wine and sandwiches across the street.

Introducing The Faculty, a new low-key watering hole stocked with ales, pinots and Reubens, now soft-open (occasionally) and officially opening within the next couple weeks.

Now, it's not like you need to be sold on a beer-wine-sandwich trifecta. But in case you'd like some further details, here they are: this place is a casual, come-as-you-are hub tucked in an old house across from Scoops and Cafecito Orgánico. So when it's hot enough outside that you need to chase your ice cream with a beer or three among friends, cross Heliotrope and grab a stool at the counter inside.

You'll have 10 craft brews on tap to sample, and at least eight reds and eight whites by the glass (and plenty more by the bottle if you're staying awhile) from South America, Portugal and Italy. As for what's to eat: think New York deli, as in brisket sandwiches, Reubens and lots of salami and cheese.

The one caveat here is they're still finishing up the place, so right now they're sporadically throwing open the doors when they feel like it. But soon they'll be open all day.

How nice of them.