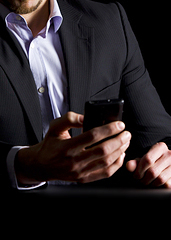 After Fashion Week Swim—the nonstop parties, the catwalks, the exhausting shifts filling in as a tanning butler—one might assume you'd be sick of models.
But actually, that would be wrong. Very, very wrong.
You still want to hang with the pretty people. You just want to be more efficient about it.
Introducing
Where Models Party
, an aptly named website that tells you exactly where all the models in the city are at any given moment, online now.
Imagine if you sifted through hundreds of Twitter feeds from leggy locals and
flagged the tweets
that mentioned partying/dining/cocktailing at specific places around town. Then you'd have this straightforward stream of intel, constantly updating with the exclamation-strewn prose of sharp-cheekboned ingenues.
So say you're in the mood for steaks and the kind of talent that can really sell a fringed monokini. Simply check the site's feed and it will soon reveal where a good number of silken-haired lovelies are congregating. (Kane Steakhouse and Louis: big hits this week.) Pull up a seat at the bar and offer to compare notes on the best strategy for freezing an ice cube.
It's all about using the right water.