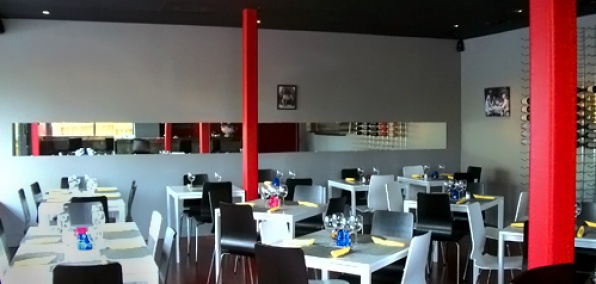 Meet Thierry.

He's nice. He only speaks French. Oh, and he would like to make sure your next date with a Marion Cotillard type—or really, any type—goes well.

Where to find Thierry: La Cigale, a new spot for wine and Midnight in Paris–style dates, now open on the Upper East Side.

This is where you'll bring homesick Parisian ingenues for a taste of home. If the place reminds you a bit of a sleek dining room of a Marseille expat, it's only natural—that's where Thierry's from. The kitchen dishes out the sort of comfort food you found in your travels through Paris—staples like mussels in white wine, steak frites and Parma Tuna (tuna loin wrapped in Parma ham).

It's BYOB for the next few weeks (or until they get their liquor license), so grab a couple bottles of red from your cellar. Then settle into a corner candlelit table and summon platters of rosemary ham and Roquefort cheese. Then, if things are going well, you'll skip straight to the baba au rhum, a pound cake topped with rum syrup and chianti. And if you prefer, the waiter will throw another shot of rum on top.

And yes, you prefer.