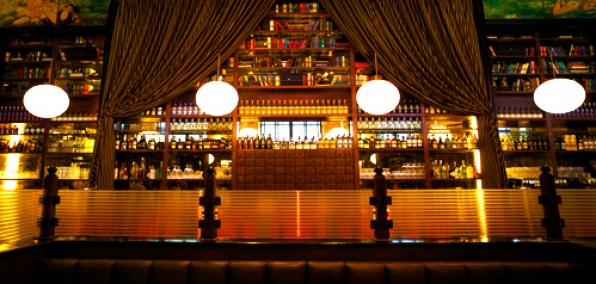 You firmly believe in four square meals daily:

Breakfast, lunch, dinner, drinks.

And sometimes, if you're lucky, a lush den of boozy vice comes along to offer you all of the above under one soaring roof—welcome to The Misfit, opening Thursday in Santa Monica.

With dark corners, a covert rear balcony and curtains parting over a towering bar, it's a little like a sprawling brasserie you might find in '30s Montmartre—except with more swimsuits and visible tan lines. (The beach is just a couple blocks away. You're still in Santa Monica.)

Come by first thing for Mr. Espresso coffee and organic Eggs in the Hole during the week... or for a healthy-ish Saturday morning fuel-up that won't give you beach coma before you hit the sand. For a quick work lunch or leisurely dinner date, you'll want to try the Grass-Fed Pot Roast or the Misfit Burger, with cheddar and arugula on multigrain toast. (You prefer beef to butter and jelly.)

And as for what's to drink—this is the kind of place that's decorated with a bunch of cocktail shakers. So whether or not you're hungry, it's never a bad time to hide out with a bowl of punch or a signature Misfit Cocktail—it's gin, sweet vermouth, maraschino and bitters.

Try to make it feel welcome.