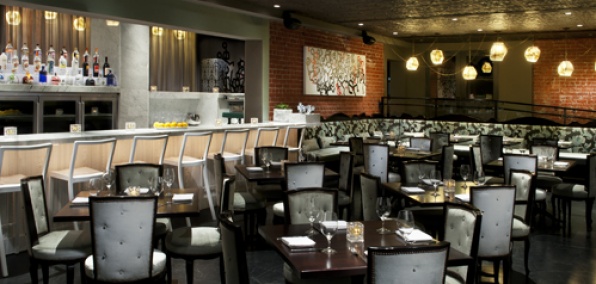 By now, you've had a few days to recuperate from the endless Oscar parties. (Let's just say it'll be a while before you head down another waterslide with Weinstein.)

So we think it's time to celebrate with a mother of a we-survived-the-Oscar-parties party. In an opulent new Hollywood spot nobody's seen. Except you.

So here it is—your first look inside Lexington Social House, a lavish new restaurant and lounge now booking private parties before its official public debut in a few weeks.

Think of this as your chance to host a showstopping Hollywood bash in three acts. Act one: you bring everybody together in the tin-ceilinged dining room for Steak Tartare, Confit Pork Belly and Special Agents (with Earl Grey–infused bourbon) on five-legged Queen Anne chairs. Nothing starts a party like five-legged chairs. (Except six-legged recliners.)

Act two: everybody grabs some Hitmans (made with moonshine and rosemary) from the central bar, and the crowd spills into the towering brick lounge, where a DJ spins under a cluster of wrought-iron chandeliers. (You love a versatile alloy.)

Act three: in the lush courtyard patio out back, you and your VIPs linger near the second bar for another round under the stars, settling in around the roaring fire.

Like your party needed more heat.