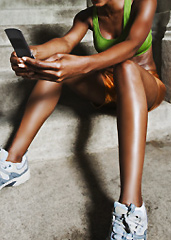 You run a tight ship at the office.
Your assistant: coordinating the workflow of your afternoon strategic partnership/karaoke meeting with Mr. Nakamoto. Your assistant's assistant: researching Mr. Nakamoto's history of shaky Barry Manilow performances.
And sure, it's nice to have a loyal circle of inner-office accomplices to help keep you on task.
But it reminds you... you could use a few of those at home. 
Introducing
Goalpher
, a new website that links you up with your own personal assistant (who happens to be a real person) who will call, text or email you to make sure you're staying on top of your outer-office goals, now available in beta.
It's basically like having Anthony Robbins on speed dial, graciously standing at the ready to psych you up for life's less... psych-worthy aspirations (that half-marathon isn't going to run itself). You'll start by setting up a one-on-one chat with your coach, where you'll outline and prioritize your personal goals (eat more edamame, take ScarJo out for some rebound ice cream...).
And once you're both on the same page, your coach will follow up periodically to make sure you've been crossing your t's and dotting your i's. Oh, and the whole process is tracked and recorded on the site's interactive, real-time log, complete with personalized Big Brother–esque notes from your coach.
Assistant coach, that is.