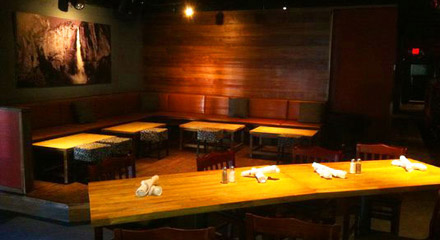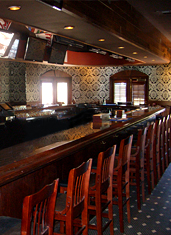 It's late. You've found yourself in Buckhead with cocktails in mind—preferably somewhere with that new bar smell.
Well, actually, it's Wednesday afternoon and you're dotting the i's on the Tokyo merger.
But let's look past that for the moment...
Introducing
The Ivy
, a formidable new compound of late-night, all-inclusive bar hopping potential, slated to soft-open next week in Buckhead.
Basically, this is what would happen if an old-timey Savannah mansion went on a rogue pilgrimage to the heart of Buckhead and said, "Do the right thing with me." The first leg of your journey begins on the overwhelmingly large patio where you'll quickly find yourself hugged up to the gazebo/bar for an alfresco mojito made with Blenheim spicy ginger ale.
And from there, options abound. But we'd recommend heading inside, past the floor-to-ceiling stone fireplace, to the huge wraparound main bar for some
Steak Satay
,
Sweet Vidalia Lager Rings
and your pick of over 40 beers like Palm and Left Hand Milk Stout (note: non-hand-referencing options available upon request).
After all this, should your need for exploration remain unsatiated, you'll find yet another bar tucked away in the back. Oh, and you didn't hear this from us, but rumor has it that a second phase of construction will soon be in the works for the top floor.
When life gives you bar space...