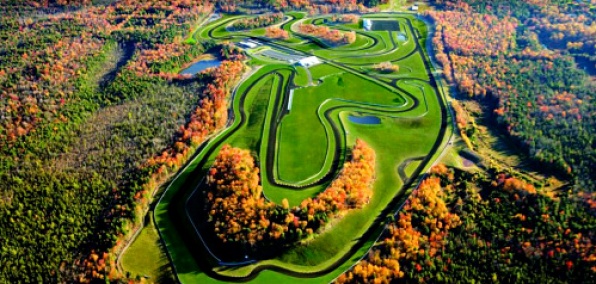 The hairpin turns. The wind in your hair. The jumpsuit with your sponsors' logos on it.

Yes, you made pretty good time on your road trip this weekend.

And now that it's Monday, it's time to plan your next jaunt. We're thinking something faster, bigger and... European-er.

Welcome to the Formula One Experience, a real-life chance to take an F1 car for a spin, available now for the first time in the United States.

Basically, it's all the thrill of joining the F1 tour, but without the actual training (or, you know, having to go to Europe). Here's how it works: you'll find your way to Monticello, about 90 minutes north of Manhattan and home to a 4.1-mile track considered among the fastest in the world. (You'll also need to fork over seven grand at some point, or find a really good sponsor.)

Once you're there, your day starts with a quick tutorial on weight transfer, braking, taking tight turns and an important topic known as "Pit Babes of Monaco." Then, you'll suit up—really, you'll be wearing a jumpsuit—and strap into something called the Arrow A18. It's just 1,110 pounds (about one-third the weight of a Corvette) and has a 720-horsepower engine.

Translation: you will be going 100 mph within five seconds of hitting the gas pedal, spread across a couple a.m. track runs, then one epic finale during the afternoon. Your day will conclude at the clubhouse, where you'll celebrate victory with some champagne and maybe a trip to the spa.

Note: spa only available to winners.