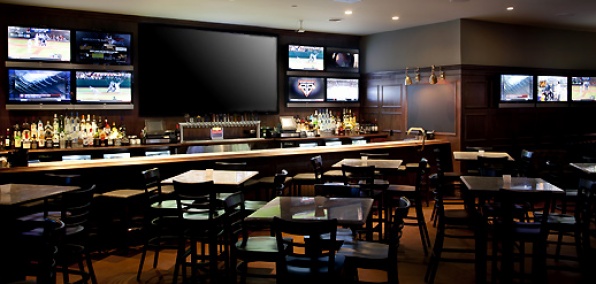 You and your alarm clock are generally not friends.
But you'll share a special bond tomorrow. Very early tomorrow.
Because the US vs. Algeria World Cup showdown kicks off at 7am, and a new sports bar on Melrose is nobly debuting at 6:30 for the occasion—welcome to
The Parlor Hollywood
.
Let's run the numbers: in the former home of El Guapo, you'll now find one big patio, two bars, three giant HD projectors, 46 flat-screens and... well, the number of beers, wings and
Chili-Cheese Sliders
is generally up to you. A new gastropub menu will debut in a few weeks, but until then they've got pretty much the same food and super-fan vibe as
the Santa Monica original
—minus the sports memorabilia all over the walls this time around.
And by the way, when you're making plans to meet your friends tomorrow, you'll want to choose your words carefully. You'll be talking about The Parlor Hollywood. Not
The Parlour Room of Hollywood
. Because they're two totally different new places. And the fancy one that puts the
u
in "parlour" will definitely not be open at dawn.
Although you will need somewhere to celebrate later...