On the twelfth day of Christmas, your true love got from you...
A lighter that resembles a sandwich.

Juicy biographies about infamous American con men.

A foldable e-bike they could probably squeeze into a backpack.
Or one of the other 28 gift ideas we've curated for your consideration in UrbanDaddy's 2022 Style and Gear Gift Guide, a massive breakdown of the delightful gift options that are sure to vault you into the present-giving Hall of Fame.
Come with us if you want to give.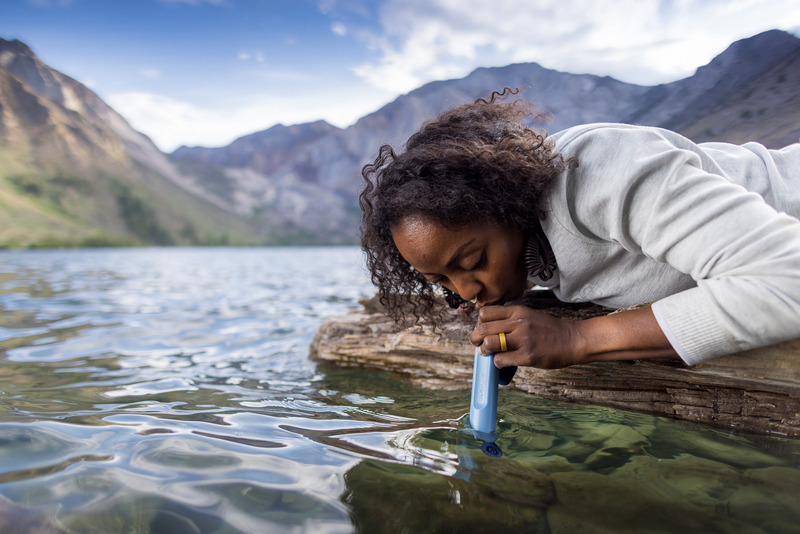 This year, your stocking stuffer may save their skin. Because you've slipped everyone a LifeStraw, the durable, transportable, sustainable water filter straw that allows them to turn any stream, tap, or creek into a source of safe, drinkable H2O. Also, every single one sold endows a child in need with clean drinking water for a year. So now you can't not buy it.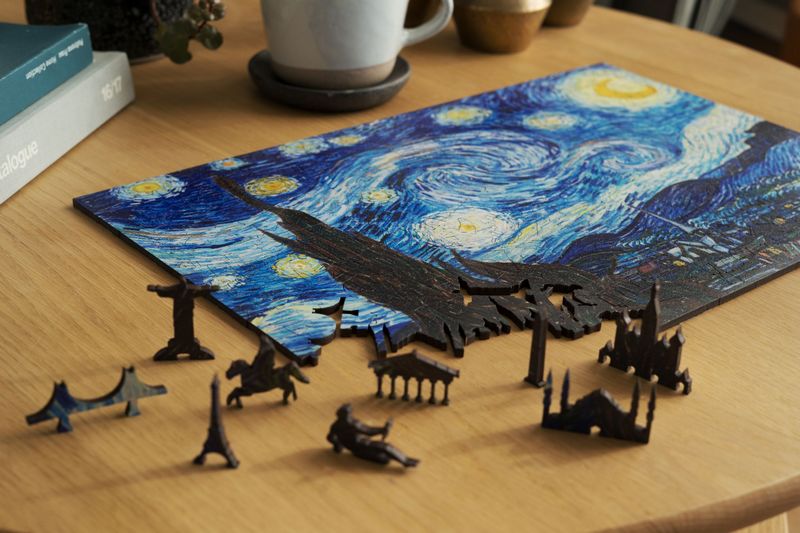 Your friend is a jaded gamer who's beaten everything from Cuphead to Rubik's Cube. So at first, they may scoff at the idea of getting another jigsaw puzzle. Until they open it up to reveal a challenging Mosaic Puzzle, where every piece is its own stand-alone wooden work of art, helping to tell the larger story depicted in the puzzle itself. "Whoa," they may say at this point.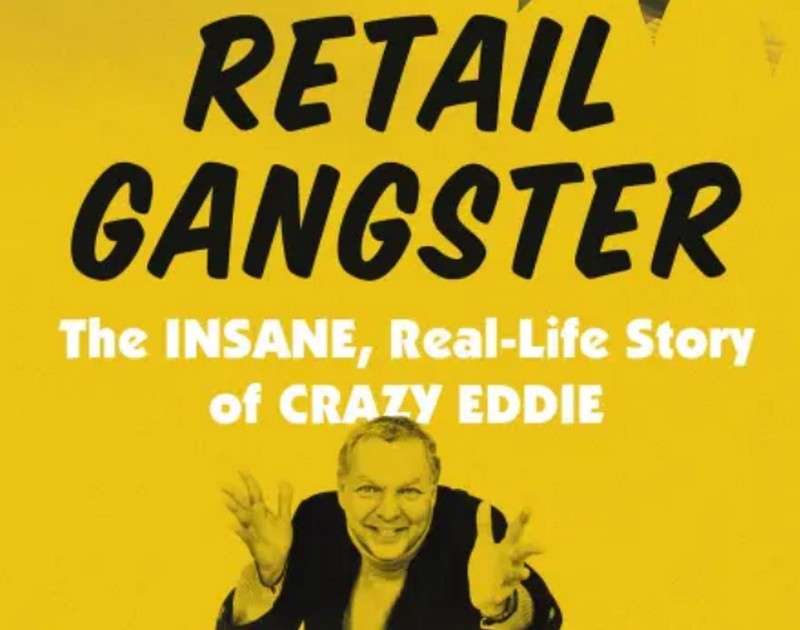 Crazy life. Crazy story. Crazy Eddie. You may have seen the famou old commercials by this legendary scammer/electronics entrepreneur/hype-machine, but now the world will know the full story of Eddie Antar and one of history's biggest business cons in "Retail Gangster: The Insane, Real Life Story of Crazy Eddie." Hopefully it doesn't give anyone any crazy ideas.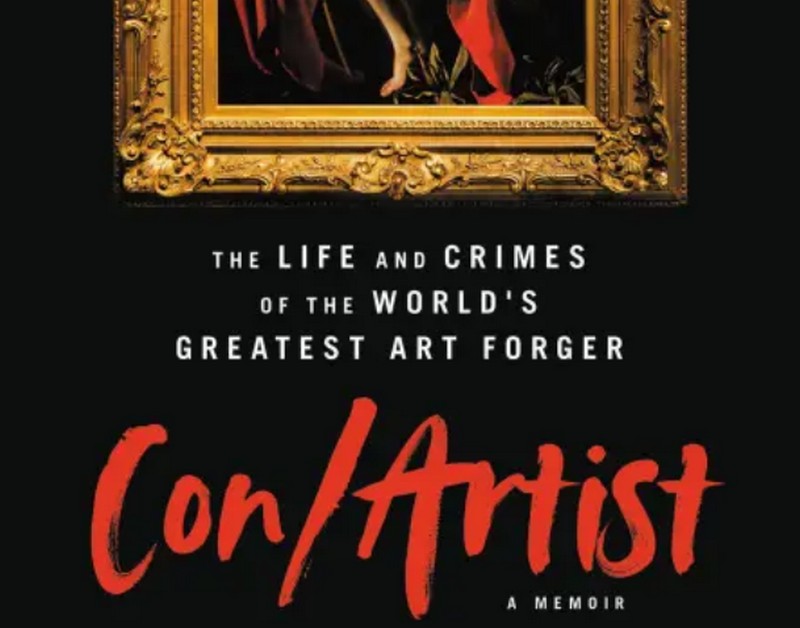 Of course, if your friend is an inveterate snob about which entertaining criminal exploits to indulge in, you may consider "Con/Artist, The Life and Crimes of the World's Greatest Art Forger," written by and about Tony Tetro, who promises "an art history lesson wrapped in sex, drugs, and Caravaggio." AKA all the things we look for in a great holiday party.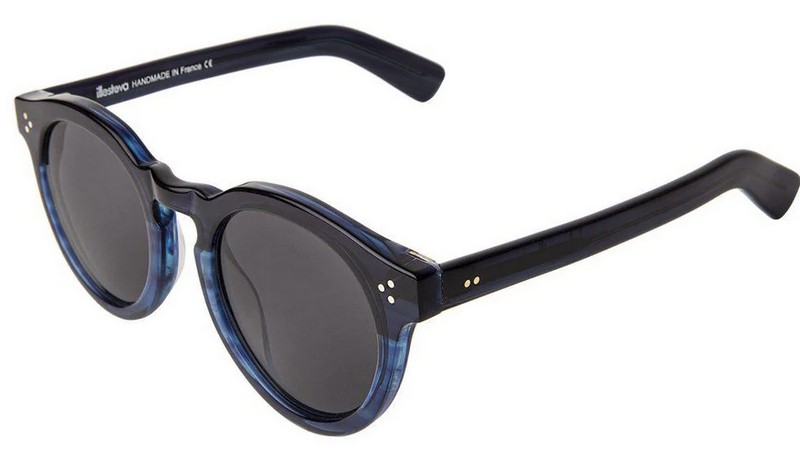 They're all hopped on White Lotus, dreaming of riding a Vespa in a headscarf. You can't get them a villa in Palermo, but you can help ease them into la dolce vita with these two-tone, Aegean-blue frames from eyewear company Illesteva, made in collaboration with Mrs. Mandolin, the boutique from Mandolin Taverna restaurant. Remember: they live for beauty.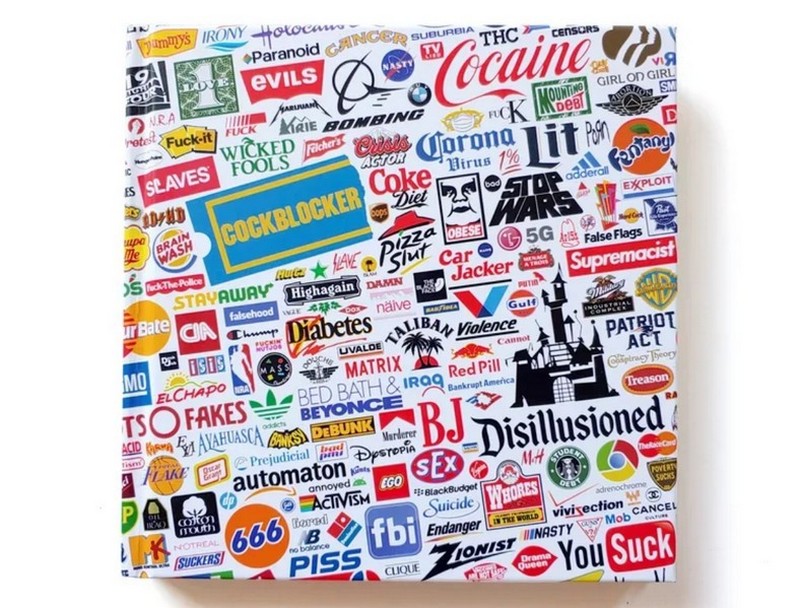 Hilarious, arresting, and poignant in its subversion, Southern California artist Brandy Flower collects over 20 years of his expertly executed logo parodies (in which American Express becomes "American Excess" and Kellogg's turns into "Kashoggi,") in his Mark of the Beast collection. It's the kind of book your friends will pick up off their coffee table then struggle to put down, wanting to glimpse just one more, like a literary Lays potato chip.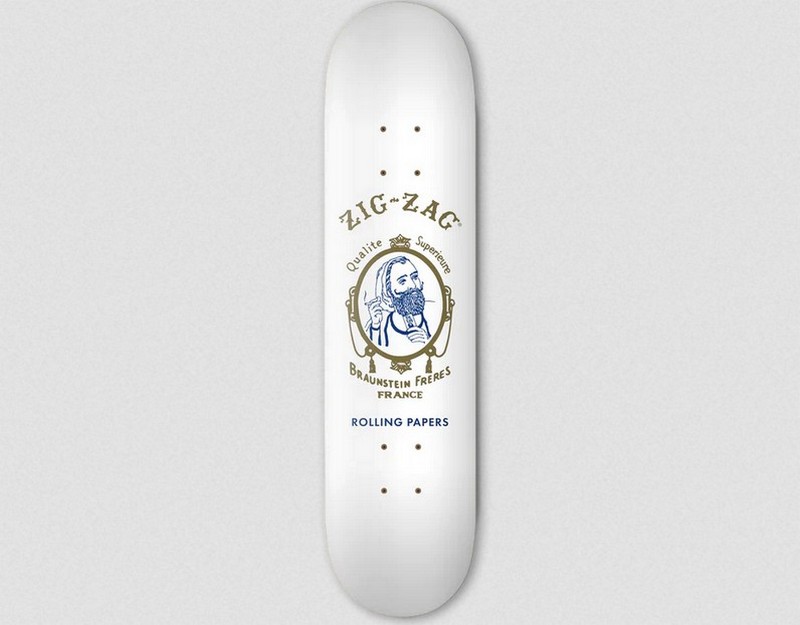 Even if they don't smoke or skate, these Zig-Zag decks will add a great vintage 70's beach vibe to their wall, simultaneously suggesting they're the kind of person who may smoke or skate, given the right conditions.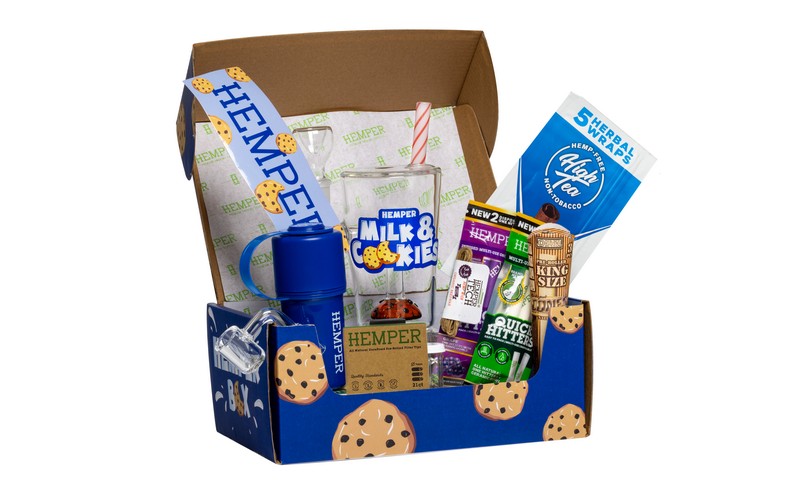 On the other hand, if they are open to a puff or two, sign them up for Hemper, a subscription gift box each teeming with 10-12 smoking accessories. This month is called "Milk & Cookies," and comes with a themed bong, wraps, quick hitters, bowls, filter tips, and much, much more. Tasty.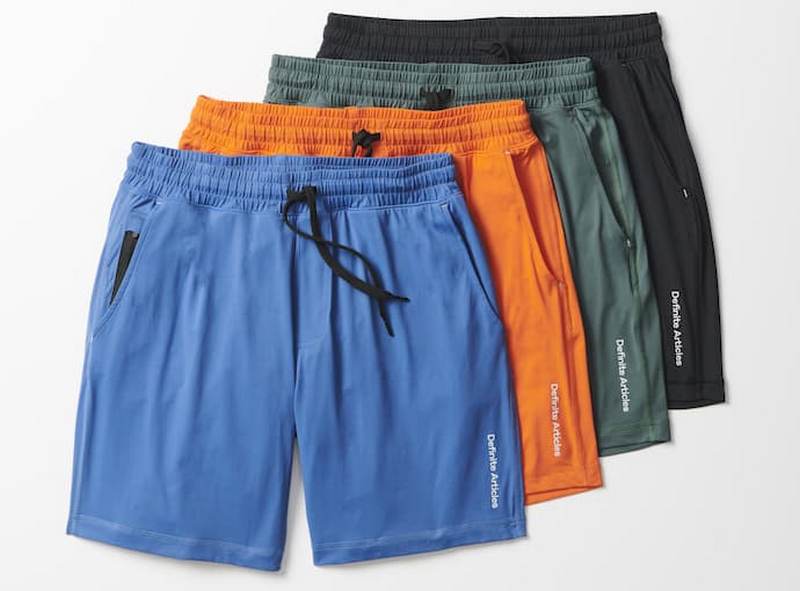 Definite Articles' new collection of biodegradable performance wear provides all the comfort and support needed without harming the environment. And you happen to know a shorts-starved giftee who will appreciate that.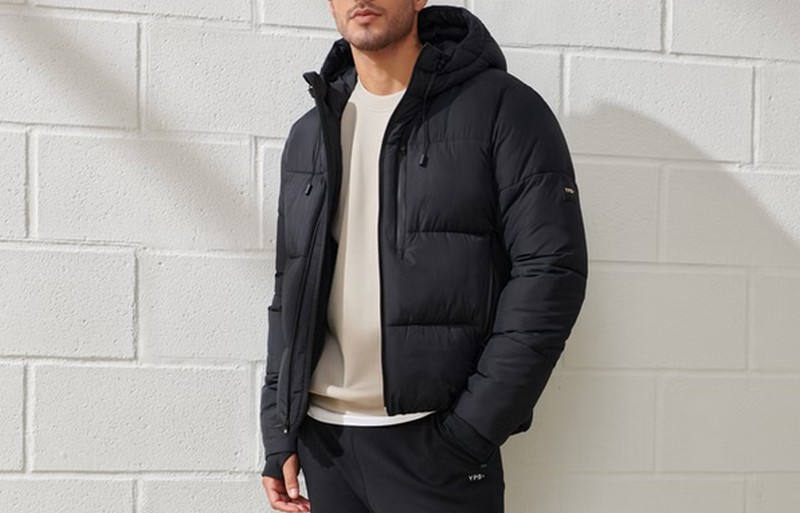 Abercrombie and Fitch's Western Corduroy Shirt emits all the right holiday vibes. But they'll still be wearing it well into the new year, demonstrating its impressive ability to stay handsome and super comfortable regardless of the season.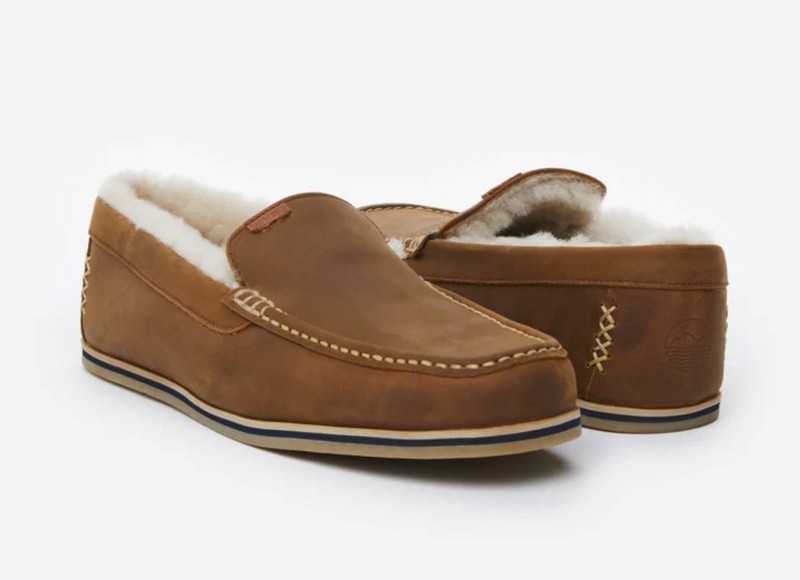 Don't be surprised when you get a personal letter from a friend's feet telling you how their life has changed for the positive since you brought Hari Mari's handstitched Hacienda LX full-grain leather slippers lined with high-pile Texas shearling into their life. Just don't give in to the temptation to write back.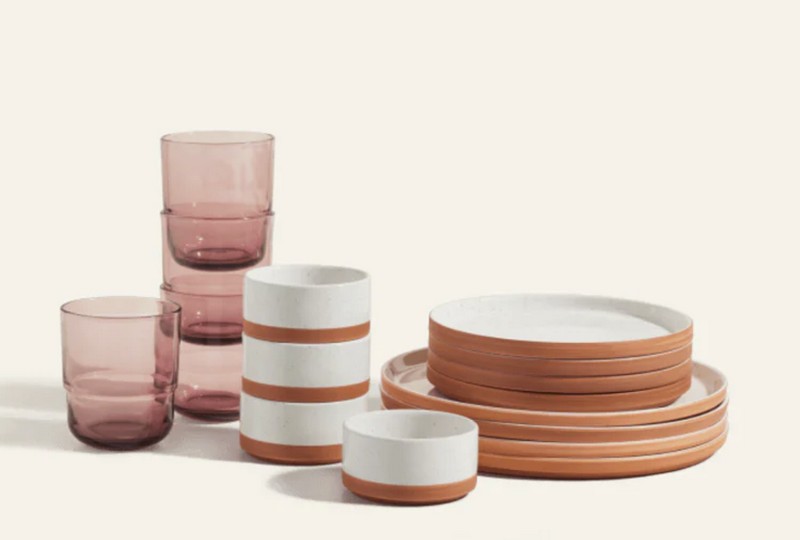 We all have that adult friend who still doesn't have a single matching plate or cup in their whole apartment. Actually, a lot of them. We like to give Our Place's "Host With The Most" collection in such cases, featuring affordable, minimal, and most importantly matching, sets of sustainably made plates, glasses, bowls, and cups. Only then can we accept their dinner party invites.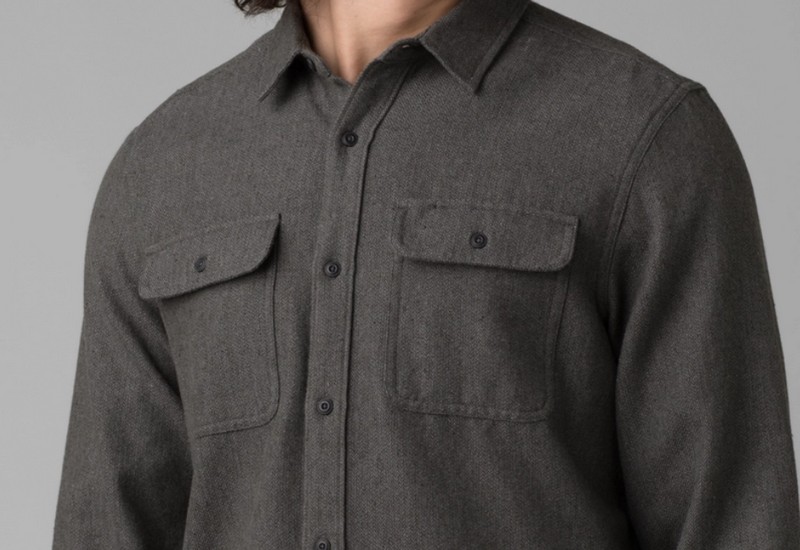 Your brother/boyfriend could use a comfortable, dependable flannel that looks sharp, without all the Tartan-lumberjack plaid you see everywhere. Something like prAna's lightweight, flint heather Westbrook flannel shirt, which is not only waaaaaay good-looking, but also happens to be made with recycled cotton and recycled polyester. Is there anything it can't do? Okay, no, it doesn't endow its wearer with invisibility. Fair question though.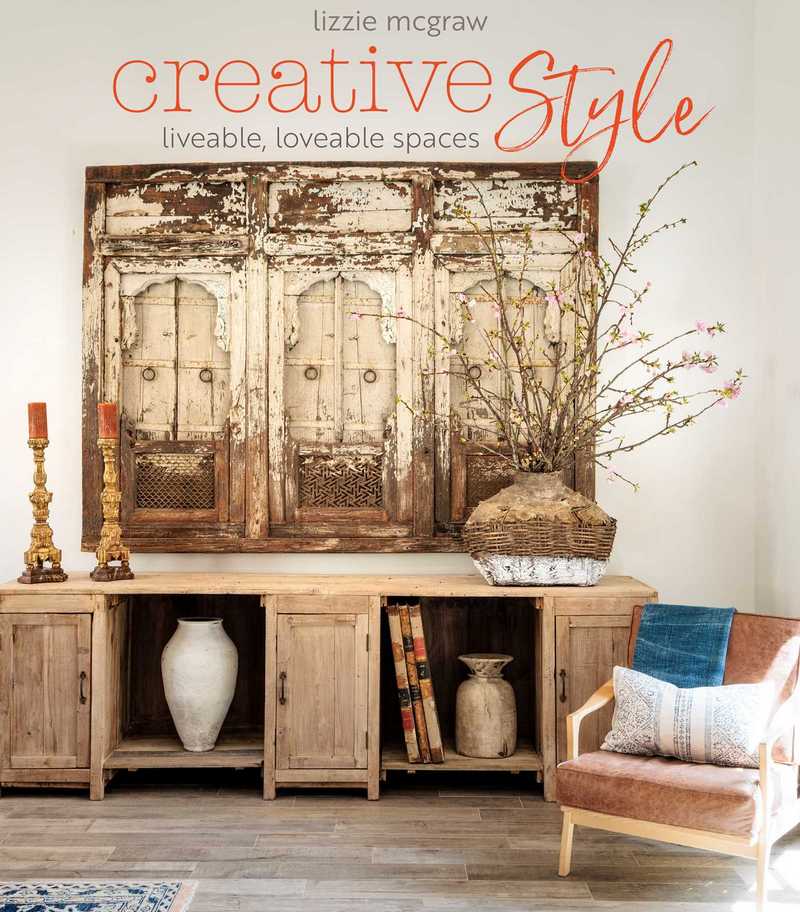 "Creative Style: Livable, Lovable Spaces," looks back at the most transporting interiors by Lizzie McGraw, the beloved bi-coastal designer behind Venice's Tumbleweed & Dandelion, from incomparable, centurion California cottages to Manhattan brownstones that still resound in beachy vibes. A must for any design-freak. Or anyone who simply loves to fantasize about being anywhere but here right now.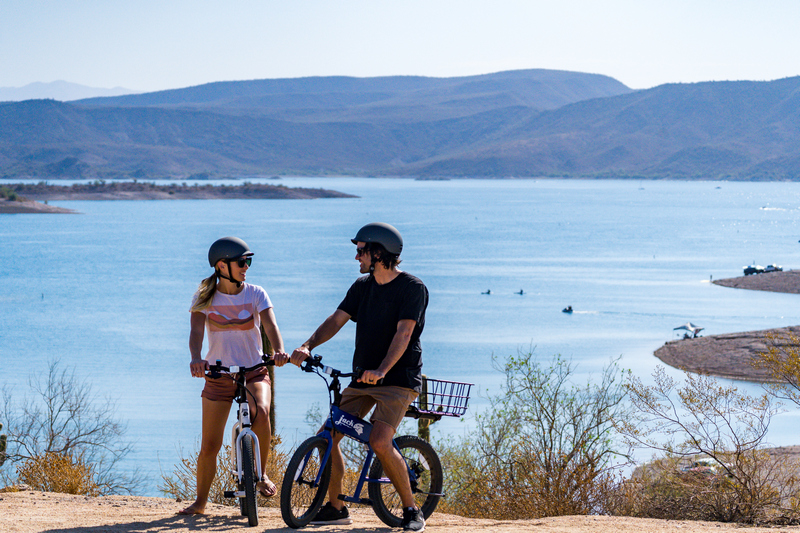 Jackrabbit may be the most portable e-bike on Earth, a pedal-less, 24-pound, 20-mph-riding machine that folds down to just seven inches wide. Meaning it'll fit into your apartment, fit into the subway, and generally fit into your quick-zooming, parking-spot-search-hating lifestyle.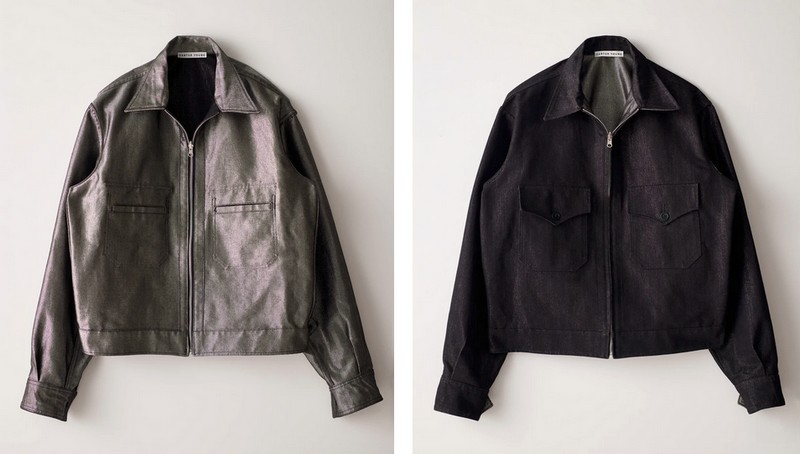 What your friend does with their reversible cropped denim jacket from Carter Young is their business as soon as you hand the gift over. If they want to go through important life events switching from a metallic silver sheen to a muted black torso, you will not intrude on their decisions. You simply want to hear all the resulting stories about wacky simultaneous double-dates and ditching police helicopters is all.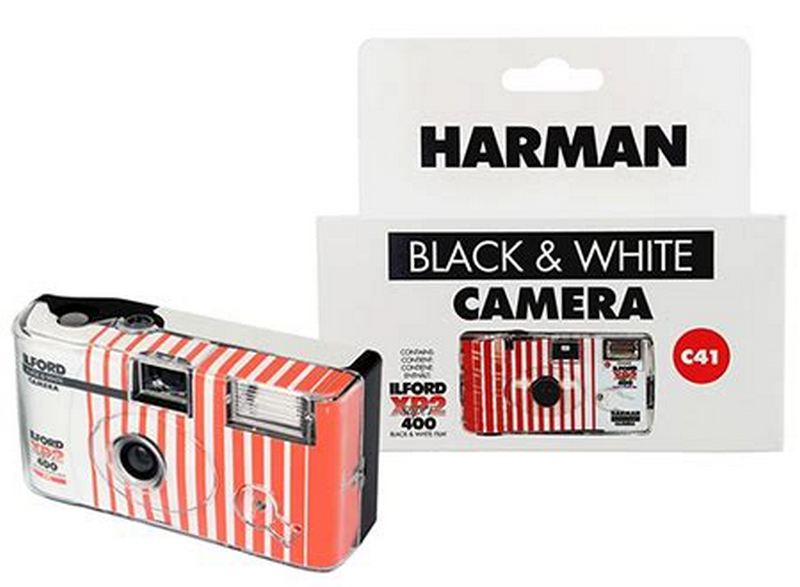 Here's a fun stocking stuffer for that phone-addicted Instagram "model" you've been flirting with. A black-and-white 35mm disposable camera. You know, just to fuck with them.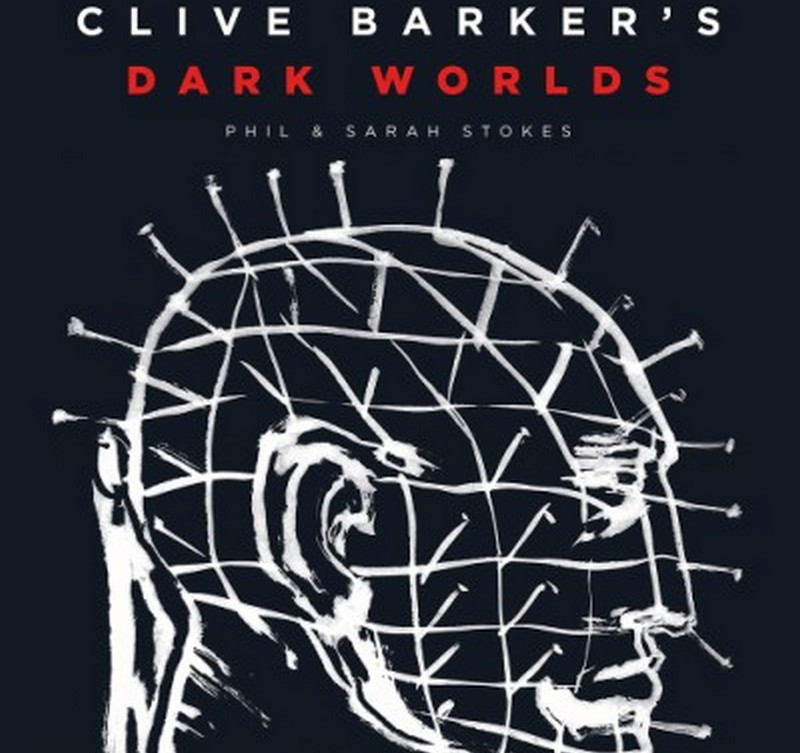 Your Goth niece/nephew prefers their Frosty with fangs and their Santa with an axe. Whatcha gonna do with kids today? Get them Clive Barker's Dark Worlds, a thick tome exploring the career, personal archives, and rich, dark imagination of the British horror master. You may even see them smile.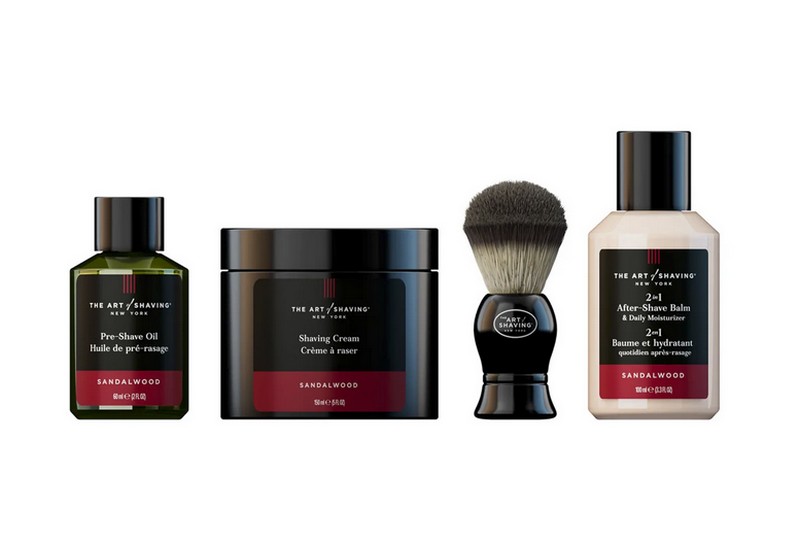 You love your friend the way they are. It's just that.. you've been dying to do that whole 1980's movie-makeover-thing to them someday. Start subtly. Gift them Untuckit and Art of Shaving's full size kit, which comes with a brush and sandalwood shaving products. Then let their own innate curiosity take care of the rest.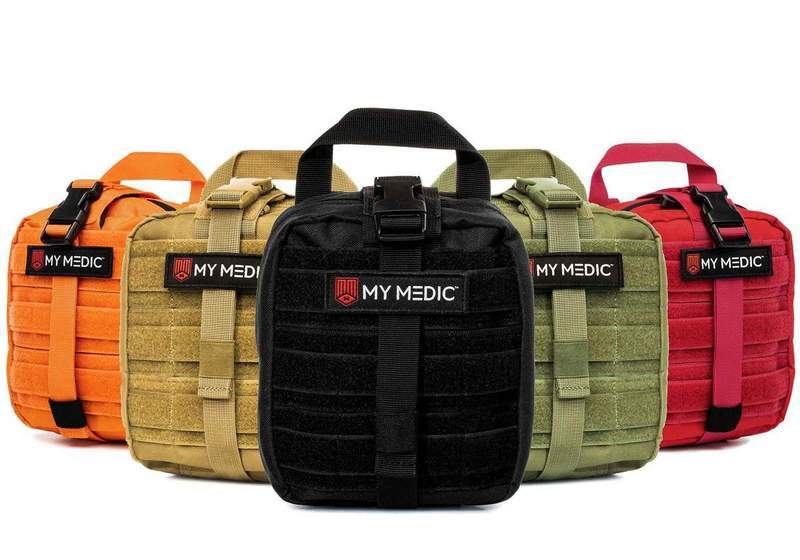 Just because they're paranoid doesn't mean they're not potentially living in a world on the verge of crisis. Calm their frayed neurons with a pre-packed first aid kit from MyMedic, which comes with over 100 medical and trauma supplies for a range of emergencies. So they can maybe possibly relax for a minute in life, knowing any potential situations are covered.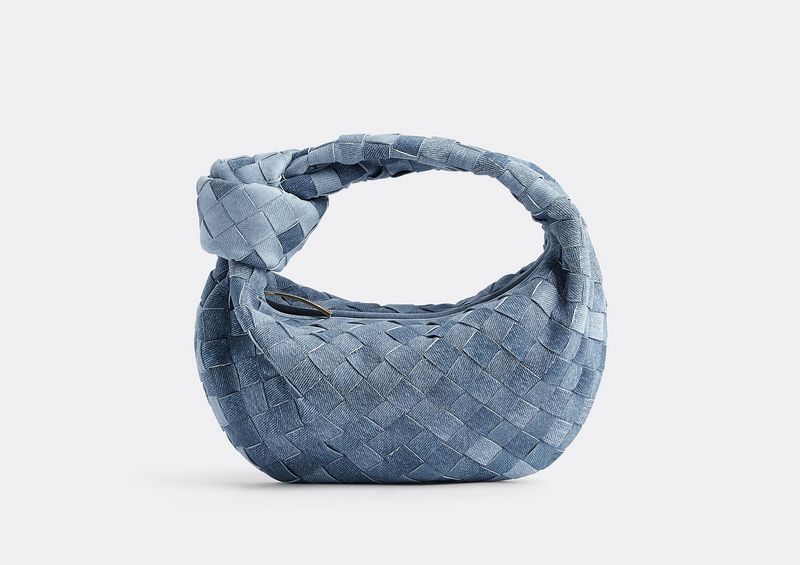 We can't say we know everything about handbags. What we do know is this not-inexpensive denim "Mini Jodie" from Bottega Veneto is one fine-looking number that is going to make someone special in your life flip their lid when they unwrap it. And that's… one to grow on.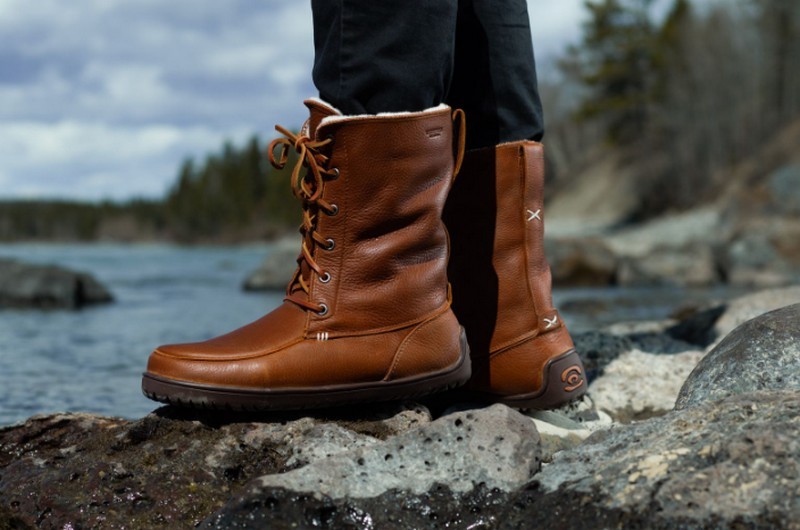 You may be holiday-ing on the beach this year, but there are still some poor unfortunate souls you're related to who woke up to a snow-filled driveway. These are the people you'll give Manitobah's new waterproof grain leather Tundra Mukluks to, in hopes that the shearling footbed and glacier grip soles will see them through to the next family reunion.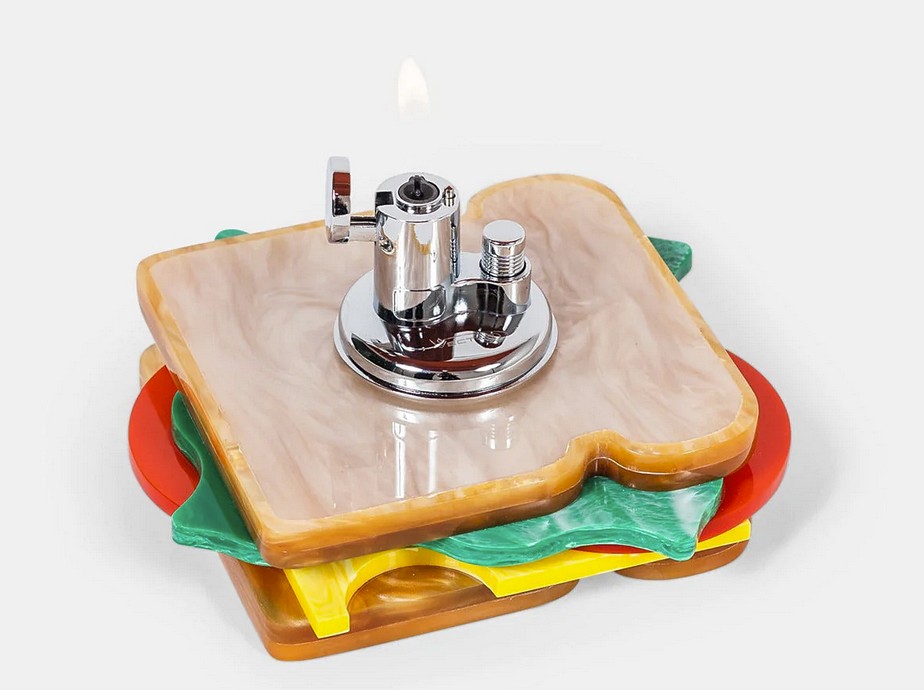 Edie Parker's sandwich-shaped tabletop lighter will make an amazing present for your favorite objet d'art-obsessive. And sure, it may lead to smoking, but still… great gift.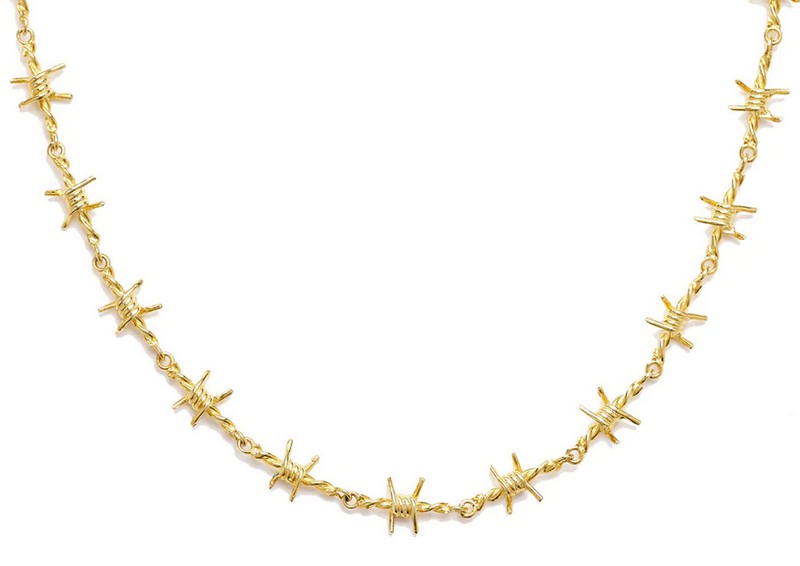 This barbed wire choker from New York's The M Jeweler and Danielle Guizio goes to anyone whose style says, "I like to look good, but don't you fucking dare get near me."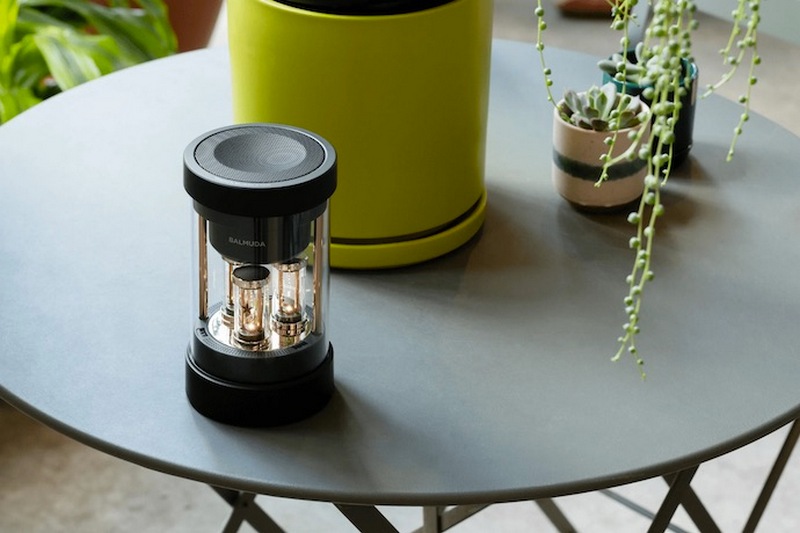 Tokyo's Balmuda offers a state-of-the-art Bluetooth speaker that looks amazing on your shelves while also packing 3-D concert-level sound and the ability to put on an LED light show. All without the charade of chanting and clapping for an encore.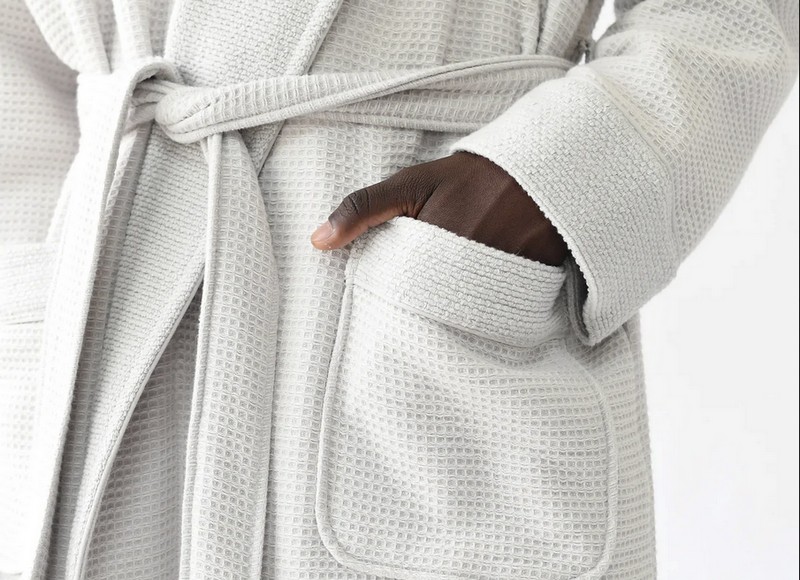 Cozy Earth's luxurious cotton-bamboo blend bathrobes are like wrapping your giftee's wet, naked body in a massive bear hug of softness and comfort. Without, you know, actually having to touch them.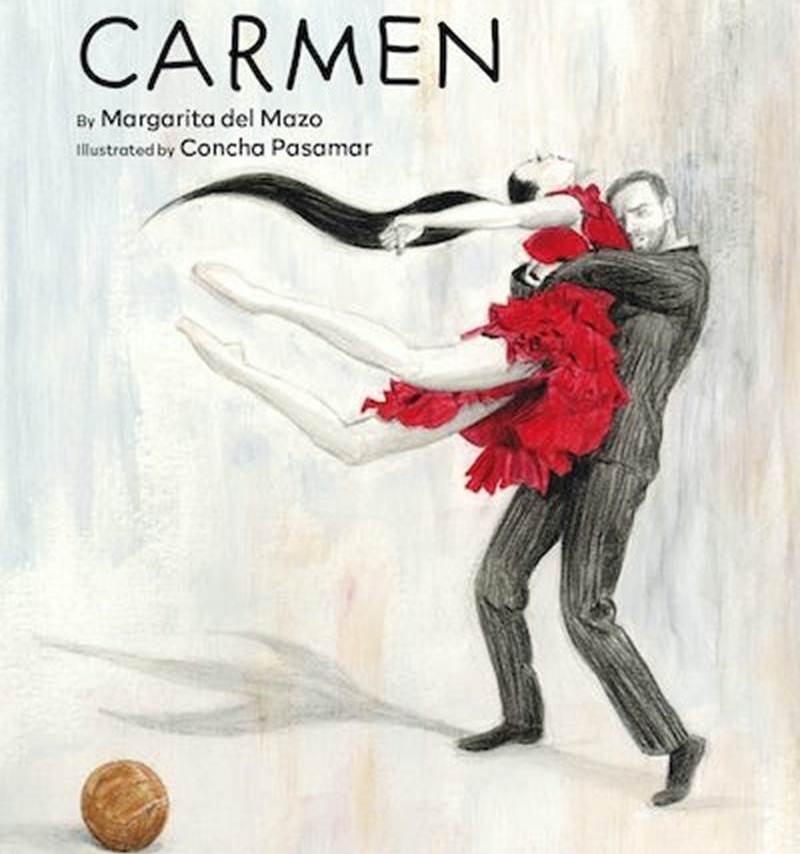 Kids. You've heard people are having them. And have no idea what to get for them that won't rot their brains or inundate your friends' apartments with more plastic. So they'll appreciate unwrapping Carmen, a beautifully illustrated book for young people based on the Mérimée classic, featuring drawings inspired by choreography for the Spanish National Dance Company.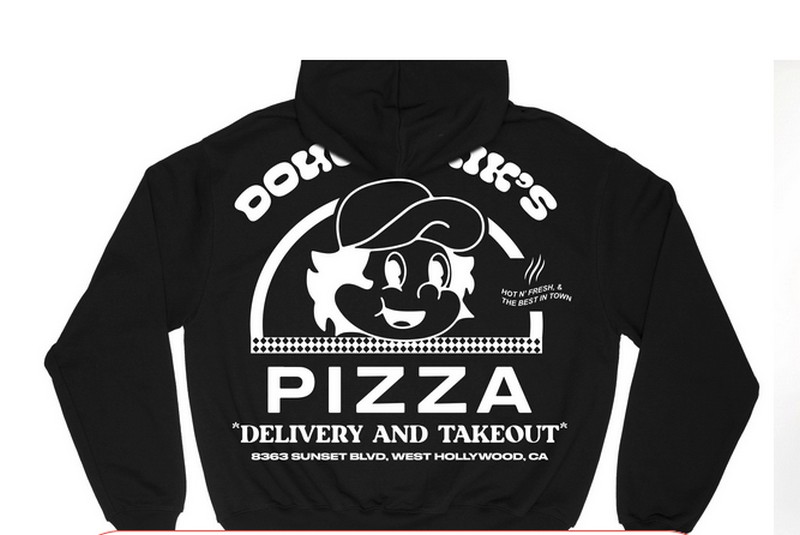 West Hollywood is home to YouTube star David Dobrik's hot new pizza place, Doughbrik's. Translation: If there's a social media influencer in your vicinity, giving them a heavy-duty hoodie with its vintage-y logo will turn you into their (non-digital) hero.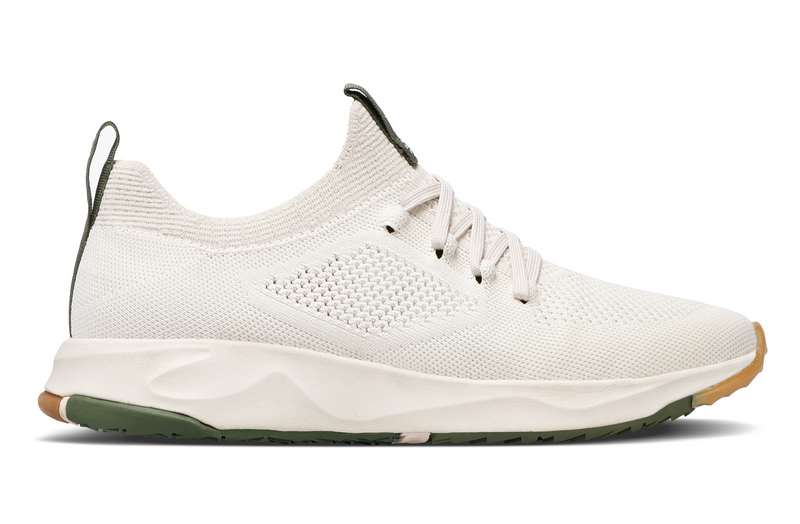 Clae recently started making a limited-edition, lightweight Louie sneaker with KX Lab in Los Angeles, with a breathable knit upper, secure fit, and Desert Track sole 100% made from recycled plastic bottles. And you recently started giving them to your friends for the holidays. Assuming this crystal ball actually works.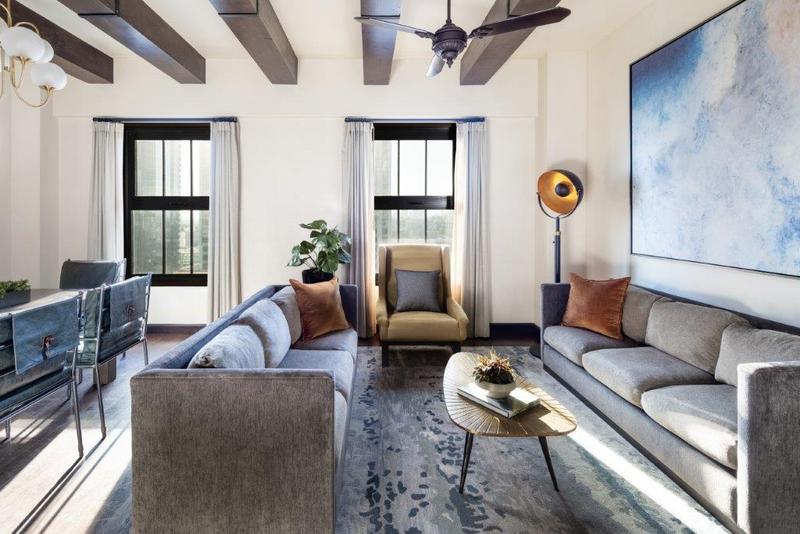 "I don't want any more stuff," they said. "Only rest and relaxation, the two things no one can provide." Here you come to the rescue, booking them a few therapeutic nights in the Rest & Recovery Suite, a deluxe den of zen and healing at the historic Hotel Figueroa in Downtown Los Angeles. What follows is a highly individualized experience dedicated to their comfort and repose, full of personalized pillows, customizable Pod mattresses, and calm-inducing treatments dedicated to health, fitness, and the art of the nap.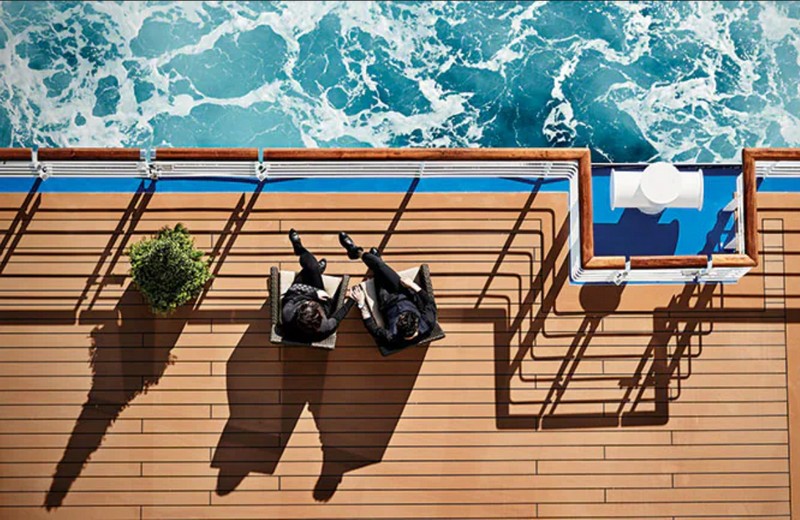 Your cooped-up giftee has a landmark life-event to celebrate soon and dreams of making up for all the travel they lost during the pandemic. Fortunately, Princess Cruises offers an array of gift cards for its vast range of incredible destinations. Or you could just throw caution to the wind and book them on a World Cruise that hits 51 global destinations. You did once say, "go big or go home," right?