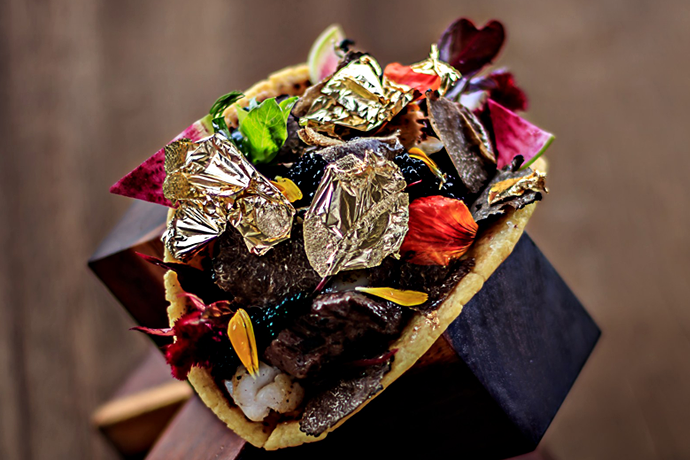 You may never visit Mars, travel through time or win an Olympic medal.
But there is one lofty goal you can be absolutely sure of.
You're going to see exactly what a $25,000 taco looks like.
(That's it. Up there.)
Now whether or not you'll actually eat one, well, that's a different question altogether. One that takes into account geography and how cavalier you feel toward personal finances.
But, at the very least, you can be happy and maybe a little confused knowing that this exists.
You can find it now at Frida, a restaurant inside Baja resort Grand Velas Los Cabos. And what does the price of a midsize sedan get you? Two tacos sporting gold-leaf-flecked tortillas wrapped around Kobe beef, langoustines, black truffle brie and some pricey almas beluga caviar. They're topped with more gold leaf, plus salsa made from dried morita peppers, Ley .925 añejo tequila and Indonesia's famed kopi luwak coffee. All that conspires to make up the most expensive tacos in the world.
In case you were wondering, these $25,000 tacos are presented on the fancy wooden taco holder you see above.
And not on a bed of $24,990 like you might've hoped.