Consider your favorite pair of jeans: broken in just right, always there when you need their comfort, you'd wear them every day if you could.
Then consider your favorite pair of sneakers: same.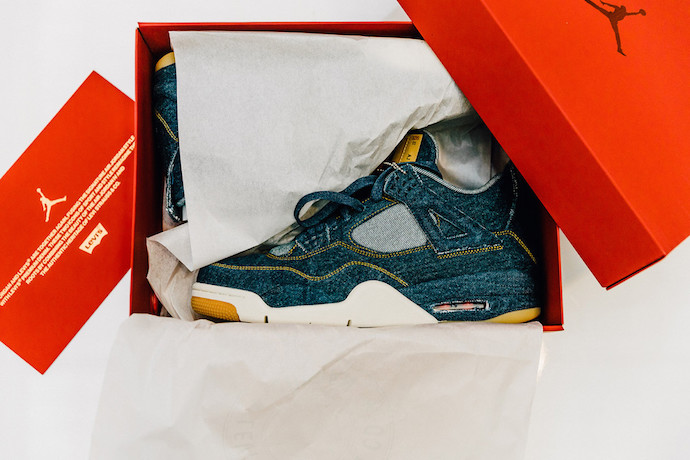 And suddenly the idea of Levi's and Jordan collaborating on a pair of sneakers doesn't sound so crazy. The two brands are each legendary in their own right, so each played to their strengths: Jordan supplied the IV silhouette and Levi's supplied the denim.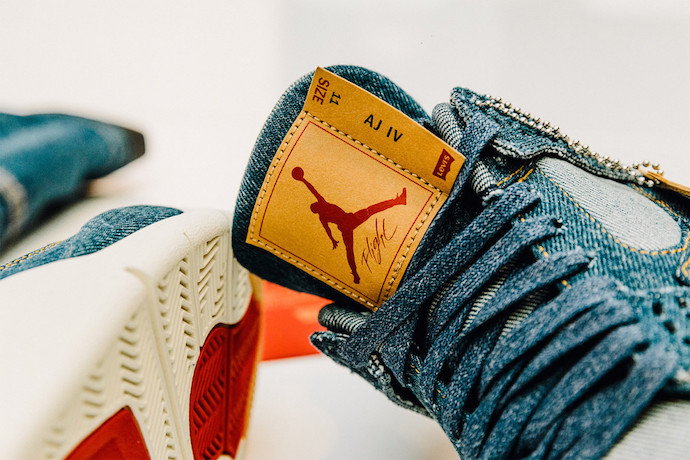 They also took it the other way too, with a Levi's Trucker Jacket getting the Air Jordan treatment with a reverse side and accents of windbreaker nylon.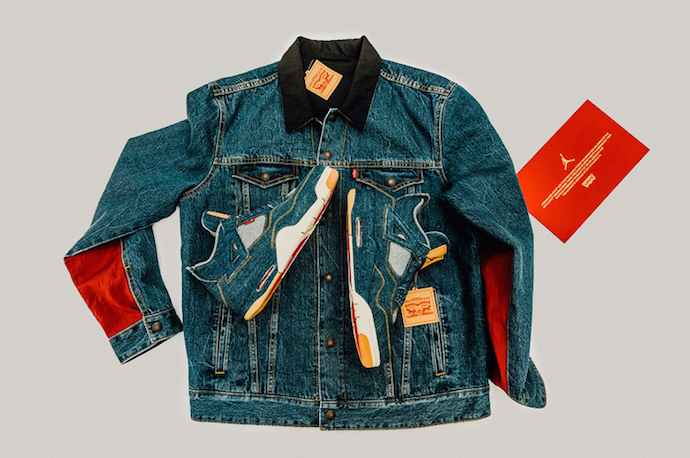 Look out for the capsule collection dropping next week, on January 17 at select Levi's and sneaker shops around the world (see full list here).
It is by far the best thing Michael Jordan has done with denim, since, well, ever...
Update (June 7, 2018): On June 30th, Levi's will release the denim shoe ($200) and reversible trucker in both black and white colorways ($180). The jackets will be available at brick-and-mortar Levi's stores across the country, as well as online; the shoes will be available Levi's stores in SoHo and San Francisco. Check 'em out below.