Just imagine: it's been a long day on the slopes. You're tired. Your legs feel like rubber. You kinda sorta regret that last Black Diamond run. But inside, you know that a warm fire, cozy blankets, good friends and a bottle of exquisite Mount Gay Rum are waiting for you back at the hotel or cabin or wherever.
Ah, yes. Life is good.
But it could be better. Like if, say, you happened to have a private hot spring at your disposal. Or a steamy, open-air swimming pool. Or your very own fireplace butler.
Such are the types of amenities we've compiled in this shortlist of the finest après-ski fireplaces, hot tubs and otherwise warm/nice things, from Japan to Jackson Hole.
Let's begin...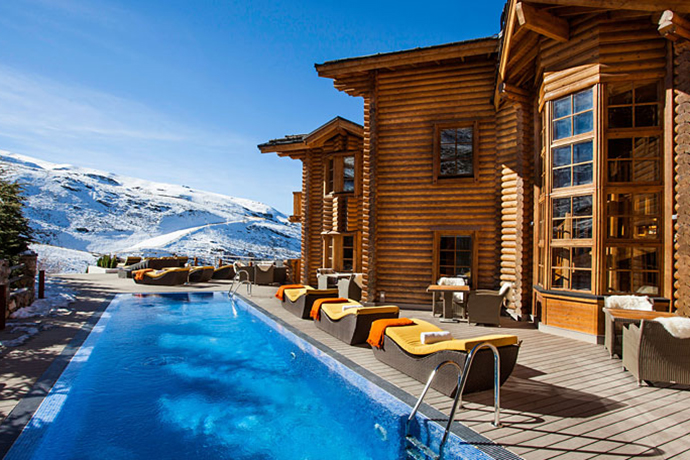 The place: El Lodge, a decadent Alpine-style hotel on the slopes of Granada.
The après-ski situation: The only open-air swimming pool in Spain's Sierra Nevadas, with a prime view of snow-capped mountains. We believe that, yes, the water is warm.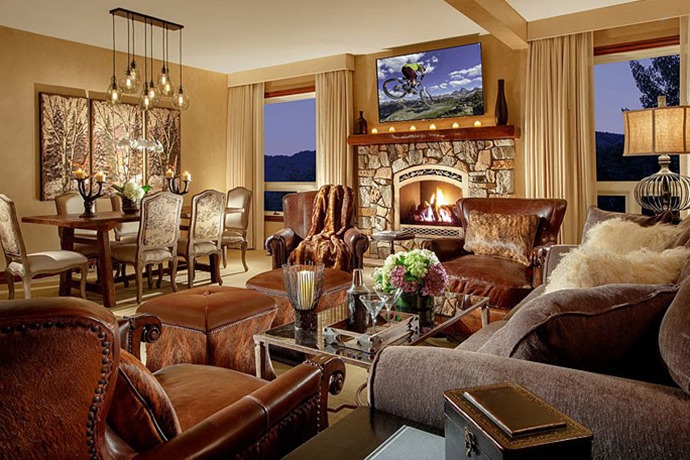 The place: The spa suites at Rustic Inn in Jackson Hole, Wyoming.
The après-ski situation: Your very own outdoor hot tub, in-suite stone-hearth fireplace and backyard fire pits. In other words: more than one place to get warm and drink Mount Gay Black and Snowys.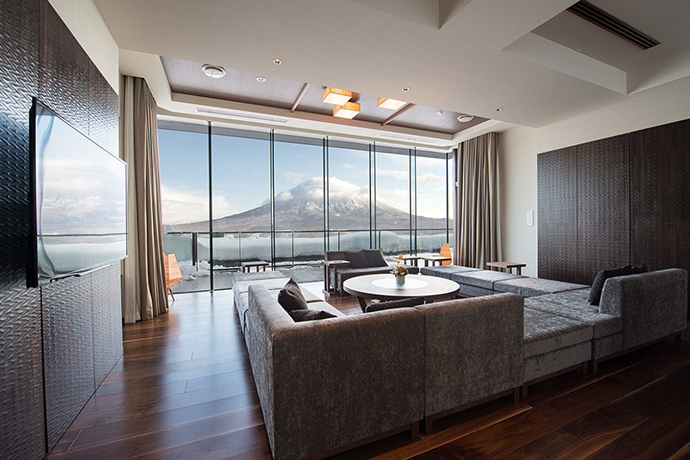 The place: Ki Niseko, a ski-in, ski-out resort in Niseko (the Jackson Hole of Japan), with volcano-facing penthouses.
The après-ski situation: Steamy outdoor stone baths filled with spring water exclusive to the resort. Because public Japanese spring water is just so gauche.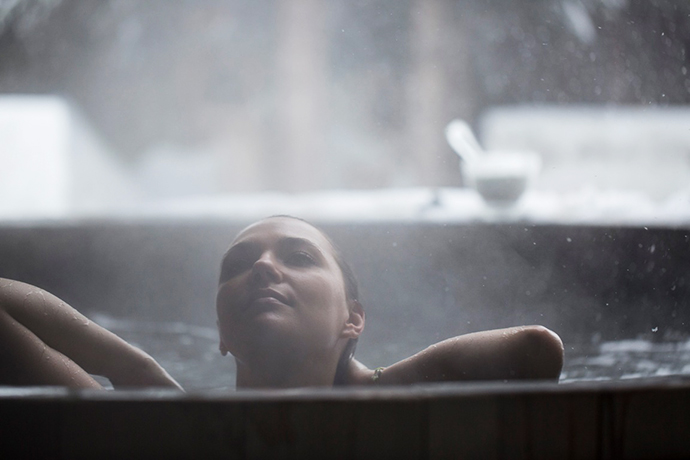 The place: Terminal Neige, a highly sophisticated refuge nestled in the French Alps.
The après-ski situation: The company of Mount Gay rum and good friends in an outdoor hot tub in a retrofitted old gondola. Moving on...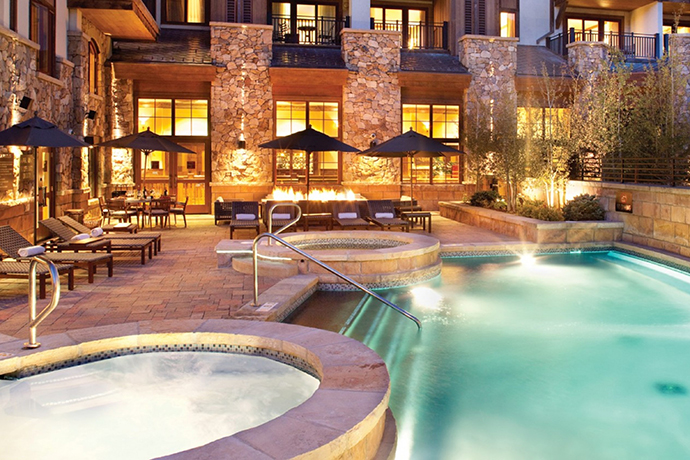 The place: A mountainside retreat in Vail known as The Sebastian.
The après-ski situation: Adults-only hot tubs. They're like normal hot tubs, set back for "privacy." Interpret that as you will.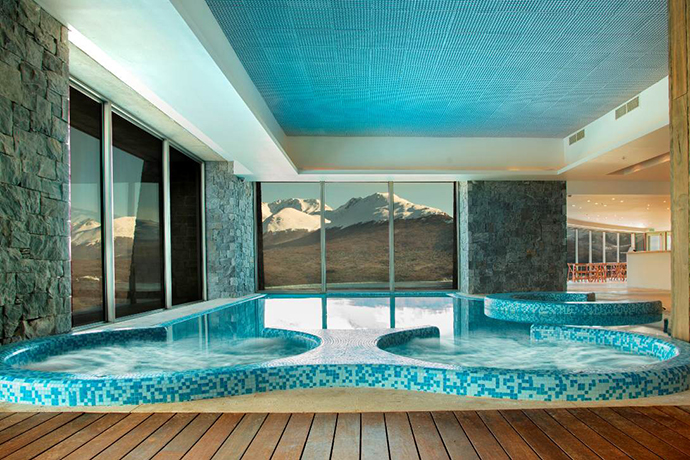 The place: Arakur Ushuaia. It's a tough-to-spell name for a resort carved onto a natural ledge of a mountain in Argentina.
The après-ski situation: Fancy pools in glass-walled solariums. They're perfect for tanning.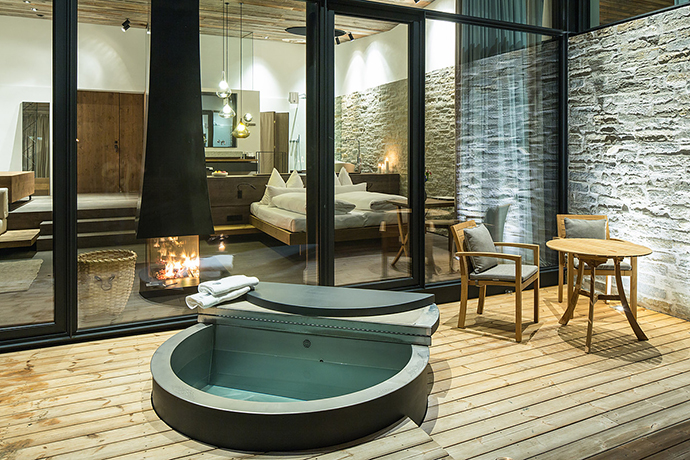 The place: Wiesergut, a cozy ski resort in the Austrian Alps.
The après-ski situation: Private terrace hot tubs for you and your crew. Relaxing bodies of water are so much better with a view.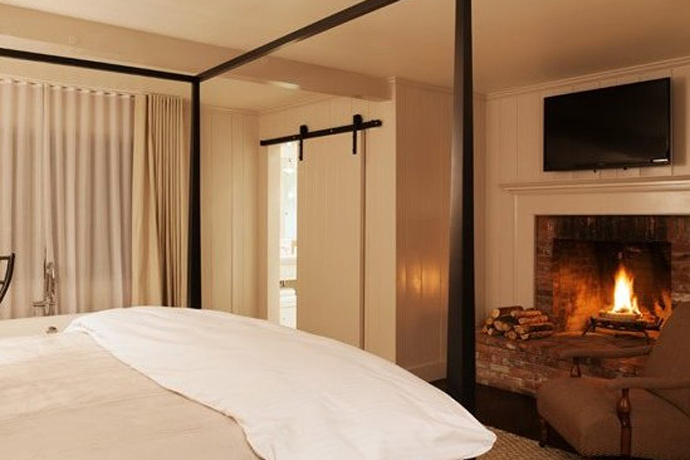 The place: Edson Hill, a veritable brick-and-wood Vermont manor near Stowe's famed ski slopes.
The après-ski situation: You and yours, lounging around near your in-suite fireplace, sipping Mount Gay Rum, while your fireplace butler does fireplace butler things. What a world.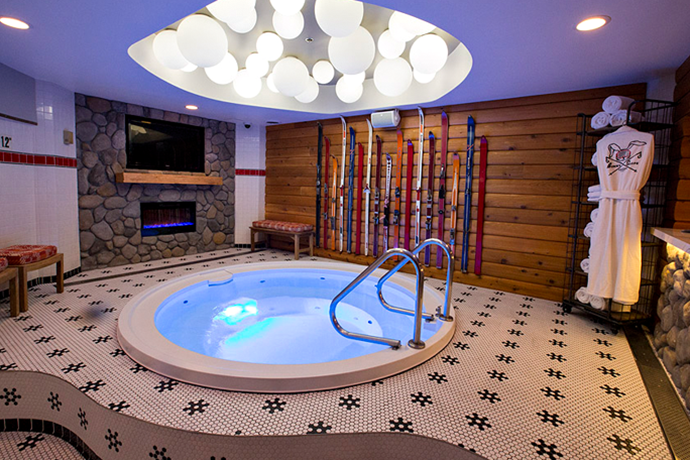 The place: Bunny Slope at the Acme Hotel in Chicago.
The après-ski situation: To be fair, this isn't as much an après-ski situation as a private après-ski-themed bar at the Ace Hotel, complete with vintage skis, a faux fireplace, a hot tub and a bartender who will serve you and your friends drinks while you're in said hot tub.