A home movie night can strike at any unexpected moment on any given day of the week. In light of this shocking revelation, we've gathered four immediate upgrades to your home movie night in the form of the finest gear and glassware known to humankind...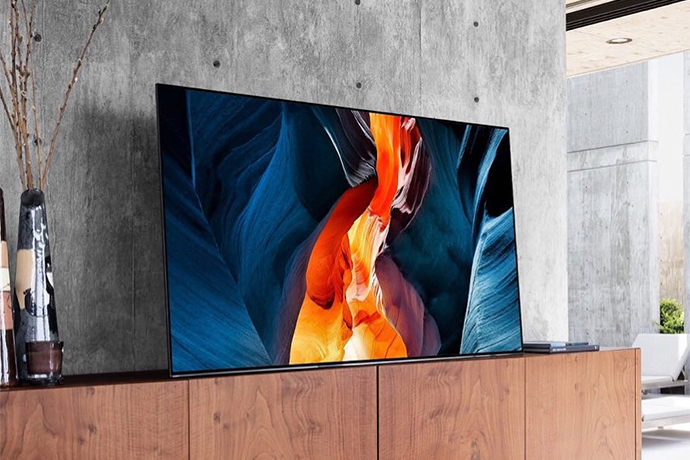 Sony BRAVIA OLED 4K HDR TV
Best start with the screen, where you'll find the BRAVIA OLED from Sony as simply the best thing out right now. With eight-million self-emitting pixels providing immensely detailed contrast and color, your television is basically tactile. And since experiencing such a cutting-edge display without the sonics to match would be quite silly, they've incorporated a revolutionary Acoustic Surface Technology—a sound that comes straight from the screen itself, immersing you in a totally new experience. This is as close to real life as you're going to get.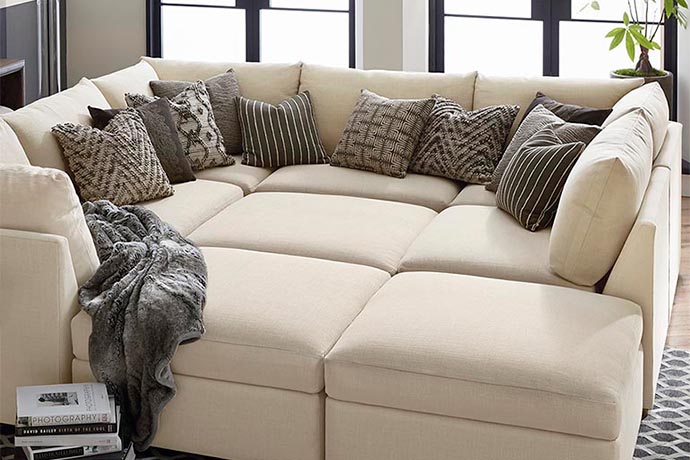 The Perfect Sofa
This piece of exceptional leisure from Beckham comes with detachable moving parts—pending the size of your living room—so that whatever you're working with, there's ample motionless body space to go around.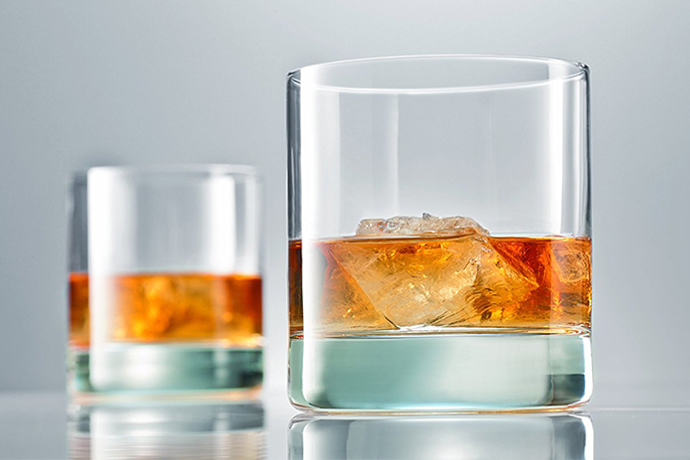 The Perfect Drinking Vessel
You're not encumbered by that tenuous plastic cupholder when you're at home. So you can have cocktails. These classic, keep-it-simple glasses from Schott Zwiesel are perfect for those.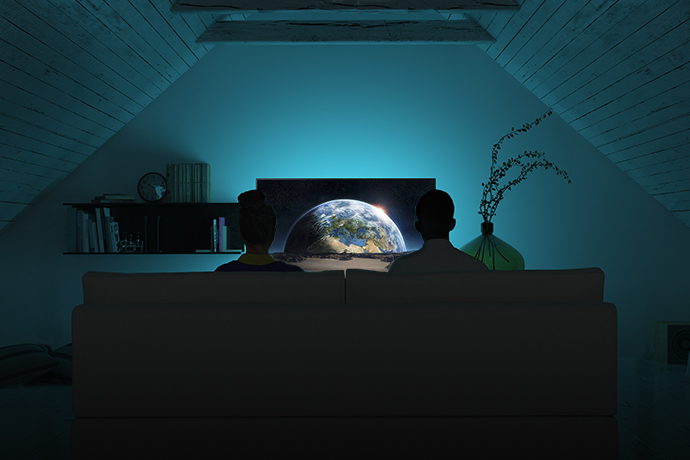 Phillips Hue Dimmer Switch
Film viewing requires a particular mood, a precise ambiance and a remote light dimmer operated from your smart phone to make those first two things happen without getting up.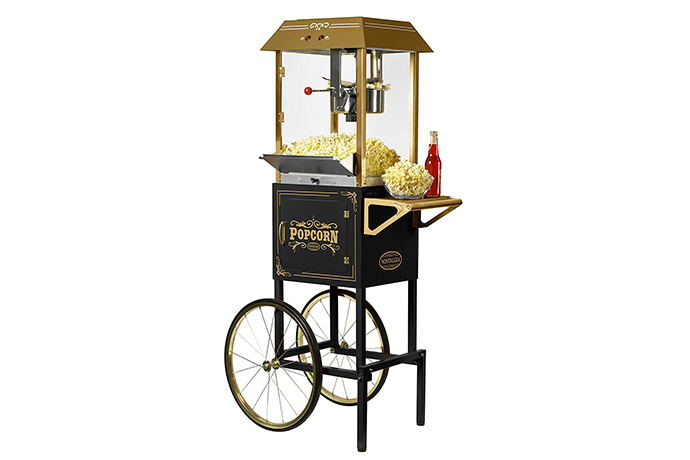 Nostalgia Popcorn Cart
Put down your bag of kernels and go straight for the good stuff with this vintage commercial popcorn cart. It's an instantly effective tone-setter for any worthwhile home movie night.
Soundproof Studio Foam
The only way you're getting the absolute most out of any movie is by cranking that BRAVIA OLED up to eleven. And since you have respectable neighbors (and ears), you're going to need a little in-home soundproofing to lend you a hand.