I
n 2017, the concept of a superior cocktail has expanded beyond well-aged liquids and expertly measured proportions. As with all experiences, it now involves technology and ambience. To that end, below is a suite of gadgets and experiences representing the current state of high-end cocktailing...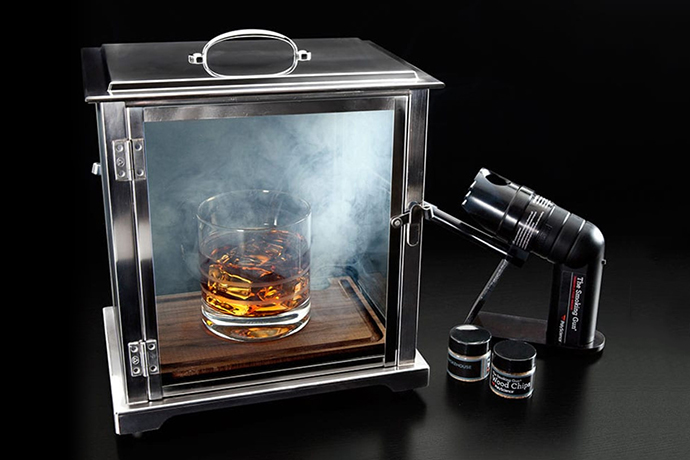 The Futurustic Gadget
Smoked cocktails are big. Ergo: 
the Crafthouse Cocktail Smoking Box
, a cool-looking accessory that infuses your smoky whiskey drinks with a little added (literal) smokiness.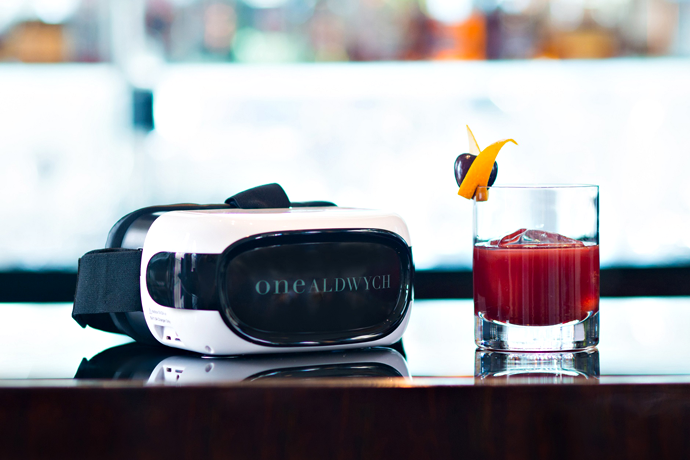 The VR Cocktail
In London,
the Old Aldwych hotel's lobby bar
asks you to don a virtual reality headset and embark on a two-minute "multisensory journey," featuring aerial footage describing the origin of an elaborate drink—of 12-year-old scotch, cherry liqueur, cherry puree, grapefruit juice, chocolate bitters and champagne—that's presented to you the moment the video is finished.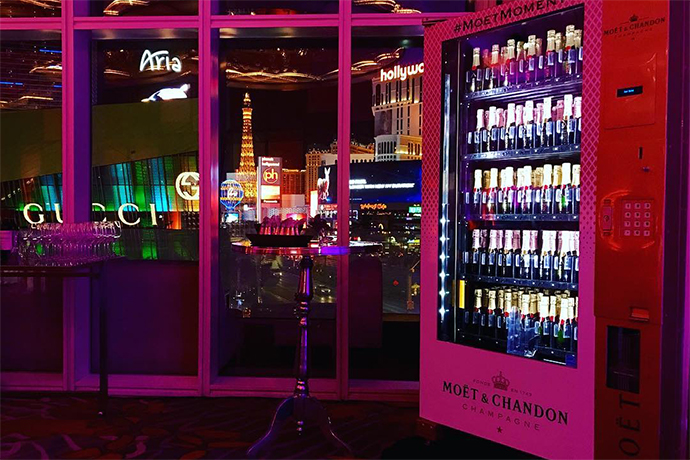 The Very Sophisticated Vending Machine
A Moët champagne vending machine currently exists in the
Mandarin Oriental hotel
in Las Vegas, because where else would a Moët champagne vending machine currently exist?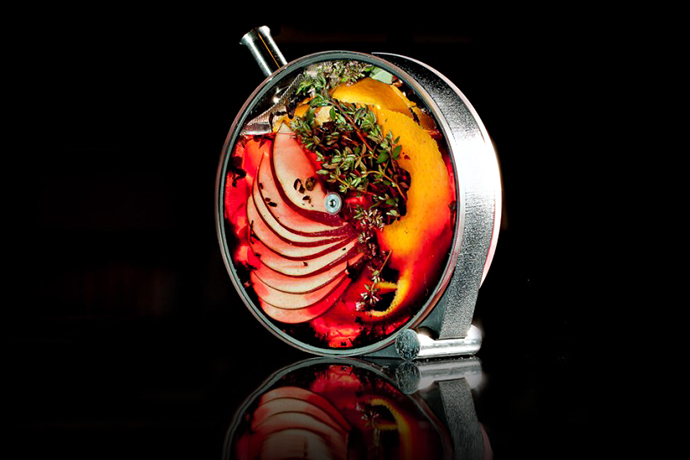 The Tasting Menu
The Aviary, from the mad culinary geniuses behind Alinea, is one of the best bars in Chicago, and, with their forthcoming new location, New York City. Case in point: their revolutionary, ever-evolving
five-course cocktail tasting menu
, which is known to feature things like hollowed-out ice balls full of Old Fashioneds.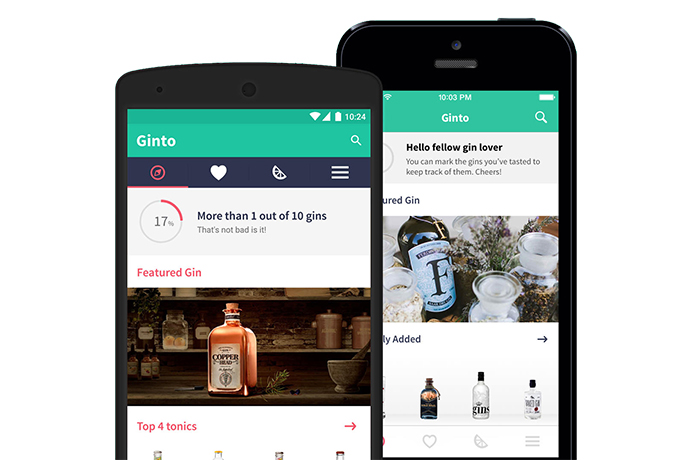 The Edifying Gin-Related App
Ginto
is an app whose sole purpose is to help you make gin and tonics. It has an index of over 1,000 gins, a wealth of different tonics and recipes from around the world. What's that? You don't like gin? Well, you will now.