By the time the rest of the world gets out of bed, you've already spent some quality time with a dance floor, swam with Jaws and beaten a long line for a hearty breakfast.
If you play your cards right, that is.
Here with the assist: Your New Morning Routine, a life-affirming exploration of the many splendors to be found in your diurnal exploration. 
In other words, it's a bunch of crazy things you can do early in the morning while everybody else hits the snooze button.
And away we go...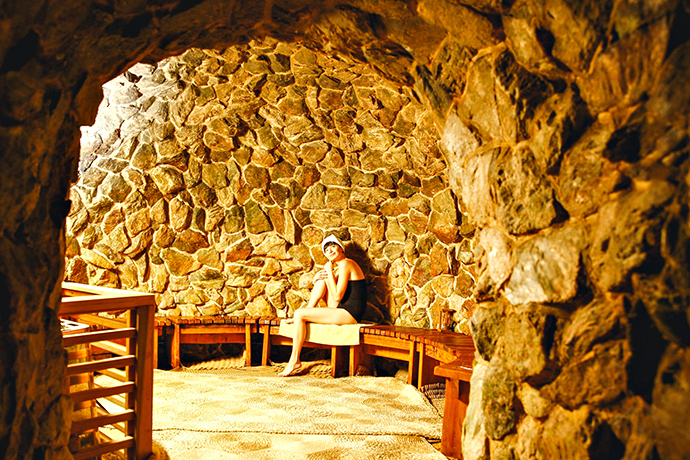 Find a Korean spa.
They're your reliable, 24-hour oases for getting de-stressed, pampered, groomed and fed before your day commences.
Juvenex in New York
and
Wi Spa in Los Angeles
are favorites.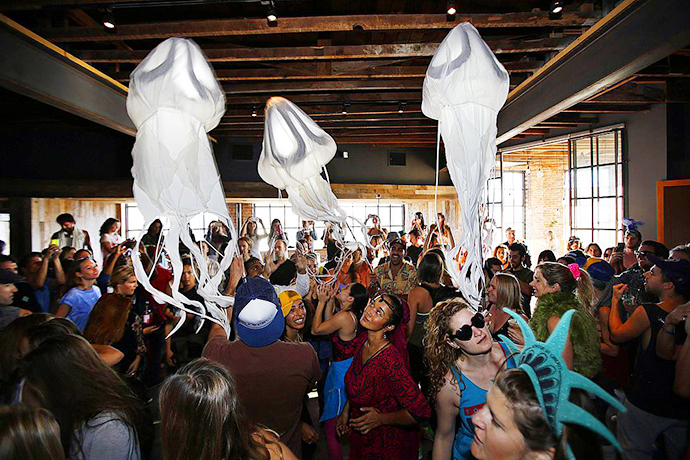 There's always time for a morning rave.
Some people like whiskey and howling at the moon. Others like sunrises and sobriety. The latter group finds themselves at early morning discos, like the famous and famously sober
DayBreaker
and
Morning Gloryville
raves found across the globe. You'll have to decide which kind of person you are.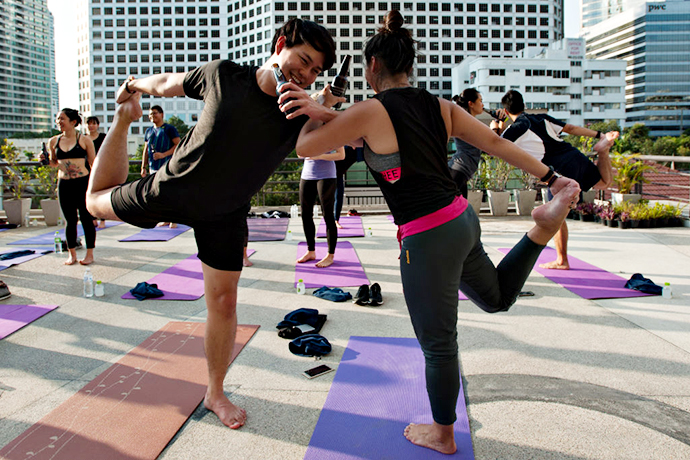 Yoga: better with beer.
Your body is a temple... dedicated to the worship of hops and barley. Which is why you'll embrace the whole yoga-beer thing found at places like New York's
Beer Fit Club
and
Bronx Brewery
and
The Dudes Brewing
in Los Angeles. It typically involves simpler poses, followed by a quality pint or two. Enlightenment is easy.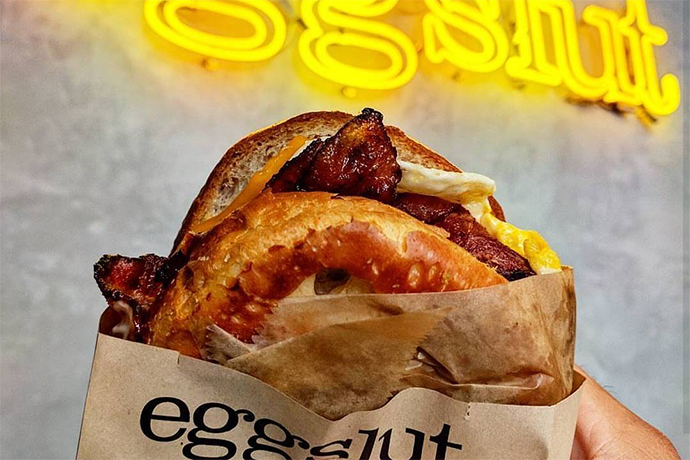 Breakfast time.
Eggslut
. The LA breakfast sandwich of legendarily long lines can now be found
in New York
and Vegas. And since you're up, you're in a perfect position to be first for a sandwich.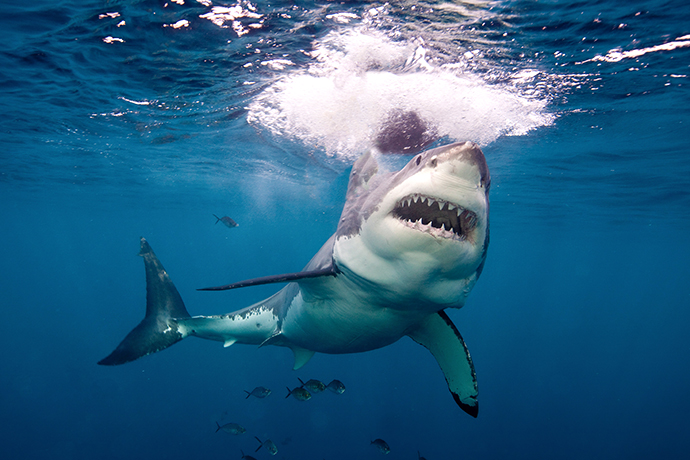 Now, let's swim with some sharks.
You're fed. You're bathed. You're out the door. Now, let's throw you into some shark-infested waters. Fine, you can have a cage. We don't know a scarier way to start the day than going
diving with great whites in Baja
. And, yes. This, too, means getting up before sunrise.
Scary.