With Summer in full force, there's a lot you can do with this warm weather and extra daylight.
For starters, you could lie beside a pool and catch up on all the vitamin D and margaritas you missed during winter. But we're betting that you're fully emerged and are ready to get outdoors and exercise.
We're talking about jogging, cycling, beach yoga, al fresco bootcamps or anything that falls somewhere between the calm reflection of forest bathing and intensely screaming your way toward a new PR.
Now, let's make a deal. You provide the innate motivation required to get off your couch, we'll provide a rundown of new gear that will help you along the way, and Monster Energy Ultra will provide that little boost that we all require to be our best selves. Deal? Deal.
Below you'll find the Summer Workout Guide, which is a pretty self-explanatory description for what this is: your guide to getting the most from your warm-weather workouts. You'll find perfect shorts, sweat-wicking tees, running shoes, resistance bands, a high-tech jump rope and more.
And whenever you feel like you can't do another rep, you'll find Monster Energy Ultra, which is like having a power plant inside every full-flavored can. It's packed with safe and trustworthy ingredients that can supply and maintain your vigor, like B vitamins, L-Carnitine, and inositol, known for converting nutrients into energy, plus compounds that are found naturally in fruits, nuts, and even made by your own body. Monster Energy Ultra also has about half the caffeine of coffeehouse coffee and zero sugar. All in, it's the perfect complement to your workouts, and it'll help you feel good inside, no matter the conditions outside.
OK, let's gear up.
The Shorts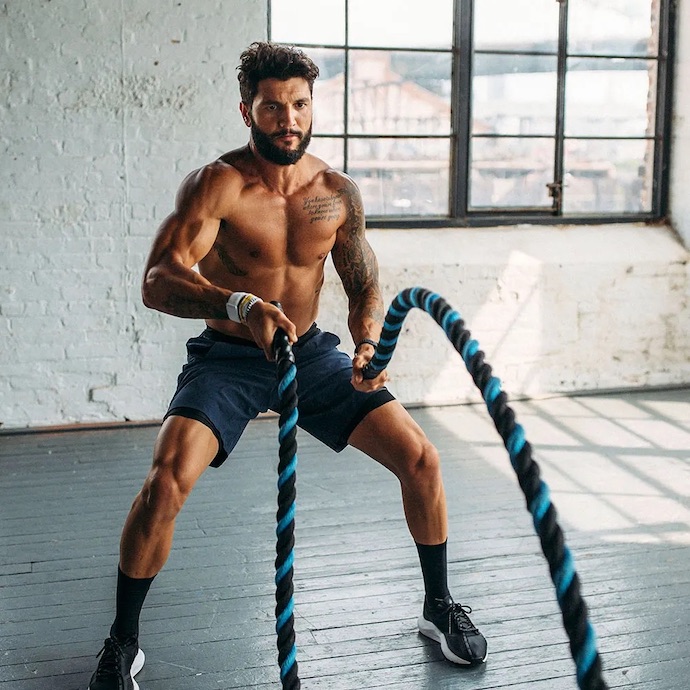 Give your upper legs what they want. And we have it on good authority they want Ten Thousand's Interval Shorts, which feature no-pinch waistbands with sweat-wicking, quick-drying material, four-way stretch and optional compression liners. Your legs have good taste.
The Shirt
If you've been working on your tan and your abs, a shirt may prove unnecessary. But should you require a torso cover, try the Metal Vent Tech Short Sleeve Shirt from Lululemon. The fit promotes easy movement, the material stops odor before it starts, and the seamless construction prevents chafing. Because we can't have chafing.
The Shoes
Running shoes and training shoes are built differently, so you'll want a separate pair for each activity. Gym rats will like the Nike Metcon, which provides the durability, rigid heel, low-profile and responsive sole you want in the gym. Runners can score the lightweight Adidas Ultraboost, which cushions each step and looks equally great on the trail and during your post-run brunch.
The Socks
Nothing ruins a workout quicker than blisters, so don't skimp on your socks. But also, how about something nice for the environment? Definite Articles makes comfortable high-performance socks that do all the things you need socks to do. And the material is treated with innovative technology that helps the fabric biodegrade naturally once discarded. It's a win-win for your feet and the planet.
The Weights
Dumbbells and kettlebells have their place, but there's no beating a functional item that gets the job done with fewer pieces and less space. Enter Gripbells, an ingeniously curvy update on kettlebells that leave no muscle unshredded through their near-infinite number of different grips. They're attractive and come in multiple colors, and they stack up neatly, so your zen workout space won't be upended by a bunch of unsightly metal.
The Resistance Bands
Then again, you don't need weights for a great workout. Loop these Bodylastics resistance bands around a post or a tree, or anchor them to a door, and you can push and pull your way to a muscle burning pump. Grab a set, and you'll be able to quickly move between bands to work out different muscle groups.
The Push-Up Bars
It's true that push-ups can be accomplished with nothing more than the ground and your own body. But push-up bars let you explore the depths of the exercise and perform push-ups on various surfaces.
The Bluetooth-Connected Jump Rope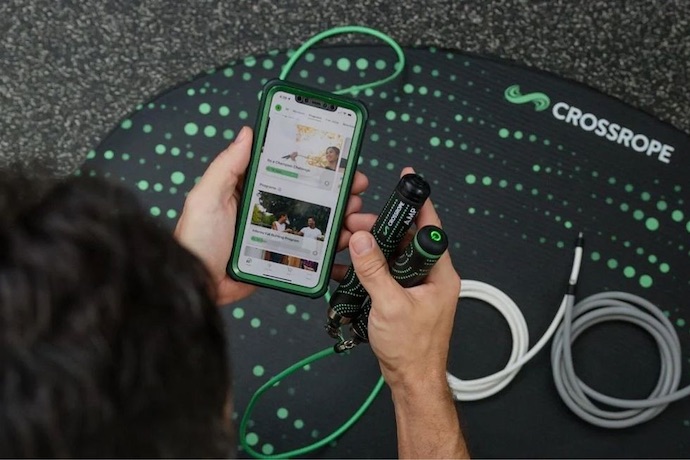 Skipping ropes have come a long way since elementary school gym class. Case in point: Crossrope Amp, a Bluetooth connected jump rope set that provides personalized workouts via the corresponding app and offers real-time feedback as you jump.
The Sliders
Core sliders are inexpensive, easy-to-transport silicone circles that go under your hands and feet. They slide on the floor and challenge your stability as you plank, lunge and bear crawl your way to superhero abs.
The Trails App
It's all fun and games until someone gets lost in the woods. Don't let that someone be you. Remember: pack plenty of water, a few snacks, and keep your bearings with the AllTrails app. It's your key to navigating hiking, running and biking trails around the world, so you can get your miles in without making the local news.