Most of us tend to follow the status quo—if we didn't, there would be no such status quo. The beaten path is only beaten because so many of us seldom venture off it. We're a culture so heavily reliant on recommendations (like, well, these) and so keen on sharing that we've been there, done that, too, that we tend to miss out on many less publicized, yet equally rich experiences.
Which isn't to say it's a waste of money to snap a selfie before the Taj Mahal, or climb the Eiffel Tower, or to buy buckets of booze on Khao San Road. But there are other, far less frequented attractions (for tourists, anyway) that are arguably more worth your time and money in major cities across the globe. Here are some of our favorites...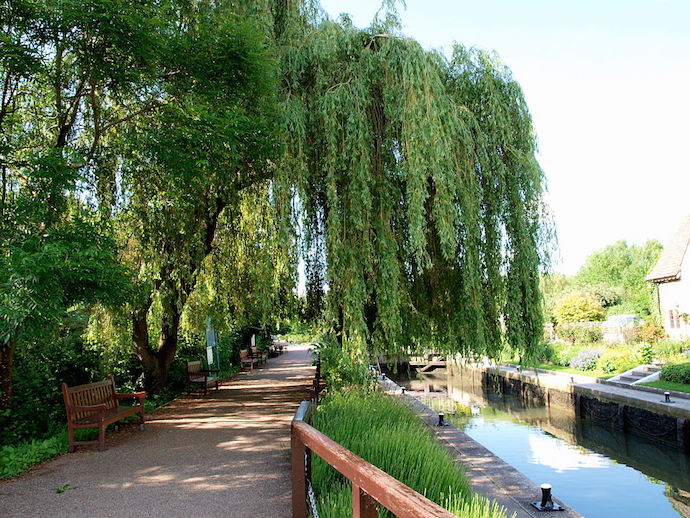 The Thames Path over the London Eye — London, England
You could spend tens of euros sitting in a capsule on the London Eye for half an hour to see the city from 443 feet up—after waiting in an almost impressively long line for another half an hour or more. On a good day, you'll have views of Big Ben, the River Thames and 25 miles-worth of London. Or, here's an idea: you could spend far less money renting a bicycle, wait in no lines at all and not just look out at London, but live London. The 40-mile-long Thames Path, for example, lays claim to many of London's hidden gems, public beaches, Charles Dickens' favorite pub (The Prospect of Whitby) and more. There are more than 70 docking stations and 11,000 bikes to rent around London, and it'll cost just £2 (just over $2 USD) to access a Santander Cycles bike for 24 hours.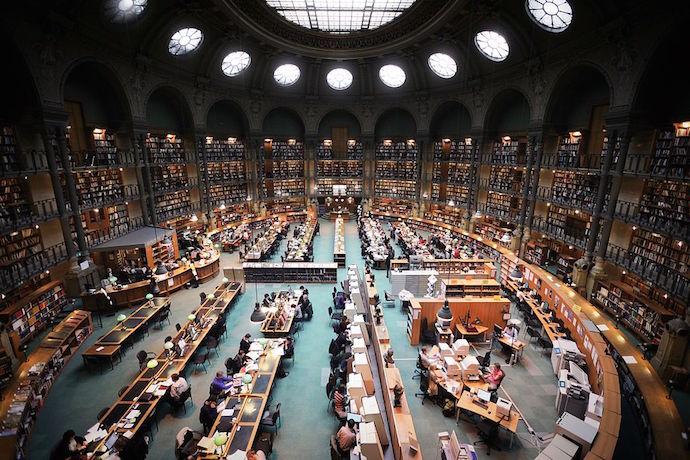 Bibliothèque nationale de France over the Eiffel Tower — Paris, France
There's no doubt that everyone who visits Paris should go see the Eiffel Tower, especially when it illuminates Champ de Mars at night. But climbing it, though a cool story to tell, isn't totally necessary. Adults over the age of 25 looking to hike the 704 stairs to the second floor pay £7 (just over $8 USD) and, from there, they get unparalleled views of the capital city. It's beautiful, but then it's over. A more lasting cultural experience is visiting the Bibliothèque nationale de France, the origins of which are traceable to 1368, when Charles V. Portions founded it. The collection has dispersed over the years, but it remained the largest library in the world until the late 1800s, and is still one of the largest libraries in the world with over 10 million titles. You might learn a thing or two. Plus, it's gorgeous.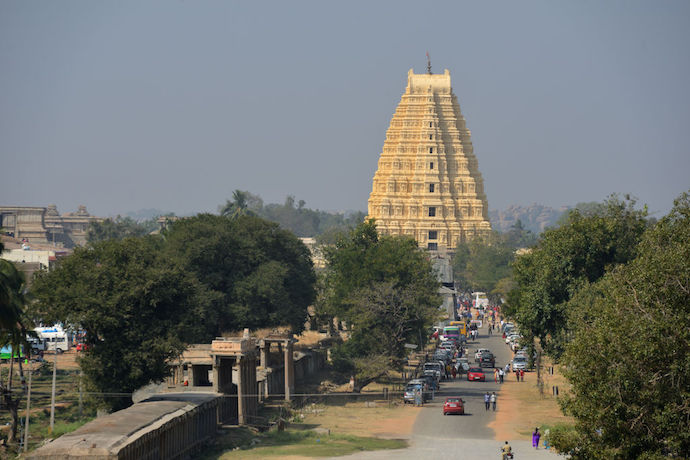 Hampi over the Golden Triangle — Rajasthan, India
Most of those who visit India immediately think to travel the "Golden Triangle," which comprises of Agra, Delhi and Jaipur. Skipping the Golden Triangle is a tough call because Agra is home to the Taj Mahal, the massive marble mausoleum on the south bank of the Yamuna river. It was commissioned in 1632 by the Mughal emperor, Shah Jahan, to house the tomb of his favorite wife, Mumtaz Mahal. Today, it's one of the seven wonders of the world. It's definitely worth the trip, but it will cost you a 1,000 rupees (about $15 USD) to get in and you're sure to be shouldering your way through swarms of tourists. And you could always visit the Virupaksha Temple in Hampi, in the southern state of Karnataka. Hampi is an ancient village on the south bank of the Tungabhadra river, and the temple is dedicated to Virupaksha, a form of Shiva—it's part of the Group of Monuments at Hampi, designated a UNESCO World Heritage Site, and the temple is free to enter. Plus, all of Hampi is guaranteed to leave your jaw agape. The city feels like some other uncharted planet—a planet where it rains boulders that stack up to build mountains. Mountains that defy gravity. Mountains that fortify derelict stone structures and ruined temples and dilapidated dens luring leopards and bears. Mountains that overlook fields of foliage so fresh with bananas, the monkeys abound. And rule.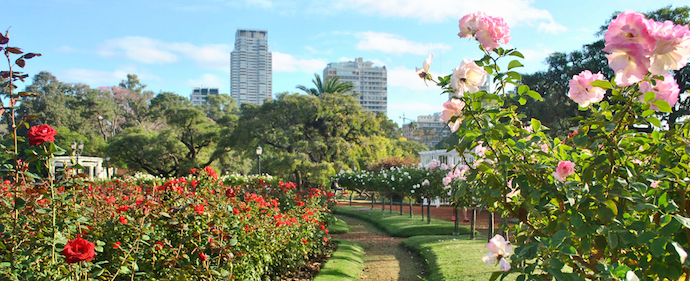 Palermo over La Boca — Buenos Aires, Argentina
Buenos Aires vaunts a culture redolent of so many others, and yet it's charmingly inimitable, sitting pretty on the estuary of the Río de la Plata on South America's southeastern coast. It feels like a sweet mélange of the architectural romance of Paris, the cool urban vibe of Casablanca and the swift pace of New York. And in the epicenter of it all is the touristic neighborhood of La Boca, or the barrio of the Argentine capital distinguished for its colorful homes, rich tango, famed soccer and cobblestone strip, El Caminito, or "little walkway." Most restaurants, tango shows and bars in La Boca will cost a pretty penny, since they mostly cater to tourists. Getting lost in Palermo, however, is a more cost-effective way of experiencing Argentine culture. It lays claim to some of the world's most renowned graffiti and street art, so taking a street art tour through Palermo Soho and Palermo Hollywood, home of eclectic restaurants and chic cocktail haunts, or relaxing in Parque Tres de Febrero, somewhere in the rose garden or along the lake, are all fine ideas.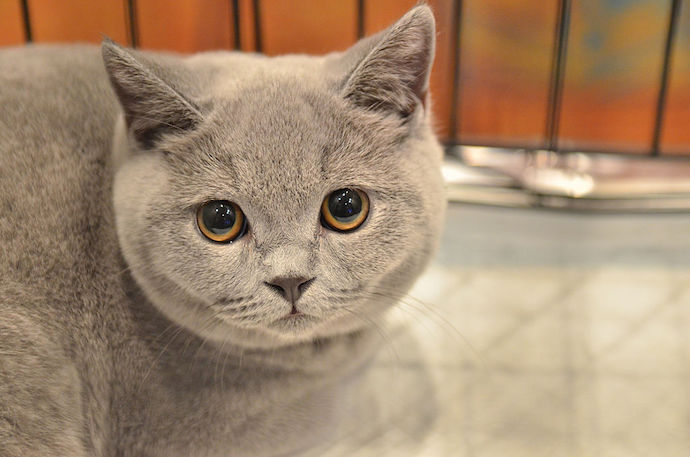 Cat Cafes over Khao San Road — Bangkok, Thailand
Bangkok is a bustling backpacker mecca of Southeast Asia, and it's widely known for its wild party street, Khao San Road. In fact, Khao San Road has been dubbed the "backpacker hub of the universe," because it boasts blazing bars with competing crowds, crazy clubs, sizzling food stalls and lots of locals selling fried scorpions, woven bracelets with crass sayings and laughing gas balloons. Partying on Khao San Road will likely put a dent in your wallet, since buckets of booze are encouraged everywhere. And while it's certainly a good time, there are other ways to enjoy yourself in Bangkok. Like, say, with a lot of cats instead of a lot of drunk humans. Cat cafés, like Caturday, abound. And places like Caturday are exactly what they sound: cafés with countless cuddly cats. Bangkok's living quarters are quite tight, so most people don't get to keep cats at home. Thus, the idea behind cat cafés is to give locals a place to get their feline fix. Sure, most travelers don't think of cat cafés as a priority in Bangkok, but locals will tell you otherwise.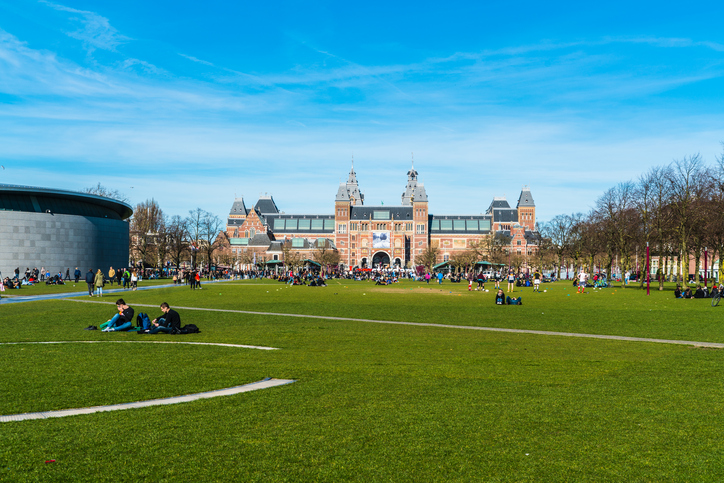 The Museumplein over the Heineken Experience — Amsterdam, Netherlands
Everyone who drinks and visits Amsterdam drinks Heineken. It's a must. So much so that many tourists even visit the Heineken Experience, a self-guided, interactive journey through the history of Heineken. It also teaches visitors about the four natural ingredients of the beer and the brewing process, and there's a tasting room at the end. But it costs about $15 USD or more to get in, depending on the type of tour. Might we suggest an alternative? Take your own Heinekens and drink them for free at the Museumplein, a public space in the Museumkwartier neighborhood of the Amsterdam-Zuid borough. Located at the Museumplein are three major museums—the Rijksmuseum, the Van Gogh Museum and Stedelijk Museum, as well as the concert hall Concertgebouw. But you don't need to go into any of the museums for an authentic experience (though you seriously should, as they all are worth your money). The space has markets during the warmer months, which are ideal for people watching while you picnic with some beers.