There are some cities globally recognized as food meccas, like Tokyo and New Orleans. But avid travelers are well-aware that there's much more deliciousness to be tasted, in humble hamlets that have managed to fly beneath the radar of most "best of" lists.
So consider this roundup of underrated food cities our way of letting you in on a little, big secret—chock-full of Vietnamese soups, gravy-slathered French fries and savory samosas.
It's the best kind of little, big secret.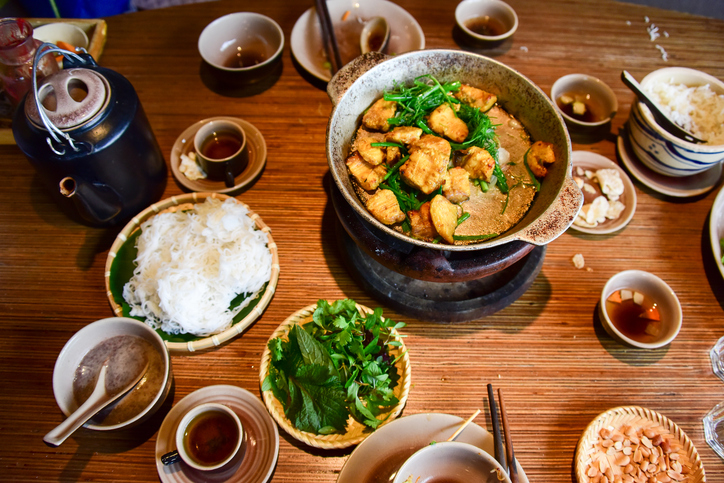 Hanoi, Vietnam
Vietnam conjures more thoughts of the barely contained cyclone that is daily existence than it does good food. But, barring the bajillion beeping scooters and perpetual pandemonium of pedestrian streets, Hanoi is somewhat of a sanctuary—a coveted culinary corner, if you will. It arguably boasts some of the best eats in Asia and, once you get a grip on the method to all the madness (close your eyes and pray your involuntary death wish fell on deaf ears), you'll learn that getting caught in the crossfire of this city beset by chaos is not actually the worst thing to happen to you. That's because of the unparalleled Vietnamese food on every corner and in every passing food cart. Slurp pho soup seated on a short plastic stool, sandwiched between strangers in the middle of the street. Munch on bun cha, a grilled pork and noodle dish over rice, as you watch other wide-eyed wanderers wane into the frenzy. Chow down on cha ca, Turmeric fish with dill, as locals beckon with bracelets, and questionable donut baskets, and conical hats and laughing gas balloons. Get yourself some glass noodles topped with deep-fried eel, or sweet sticky rice, or barbecued pigeon or fried dumplings while you listen to the music of a million neighboring bars and clubs mix into the same thunderous sound. Whatever you choose, just know you'll probably need a Hanoi beer to go with it.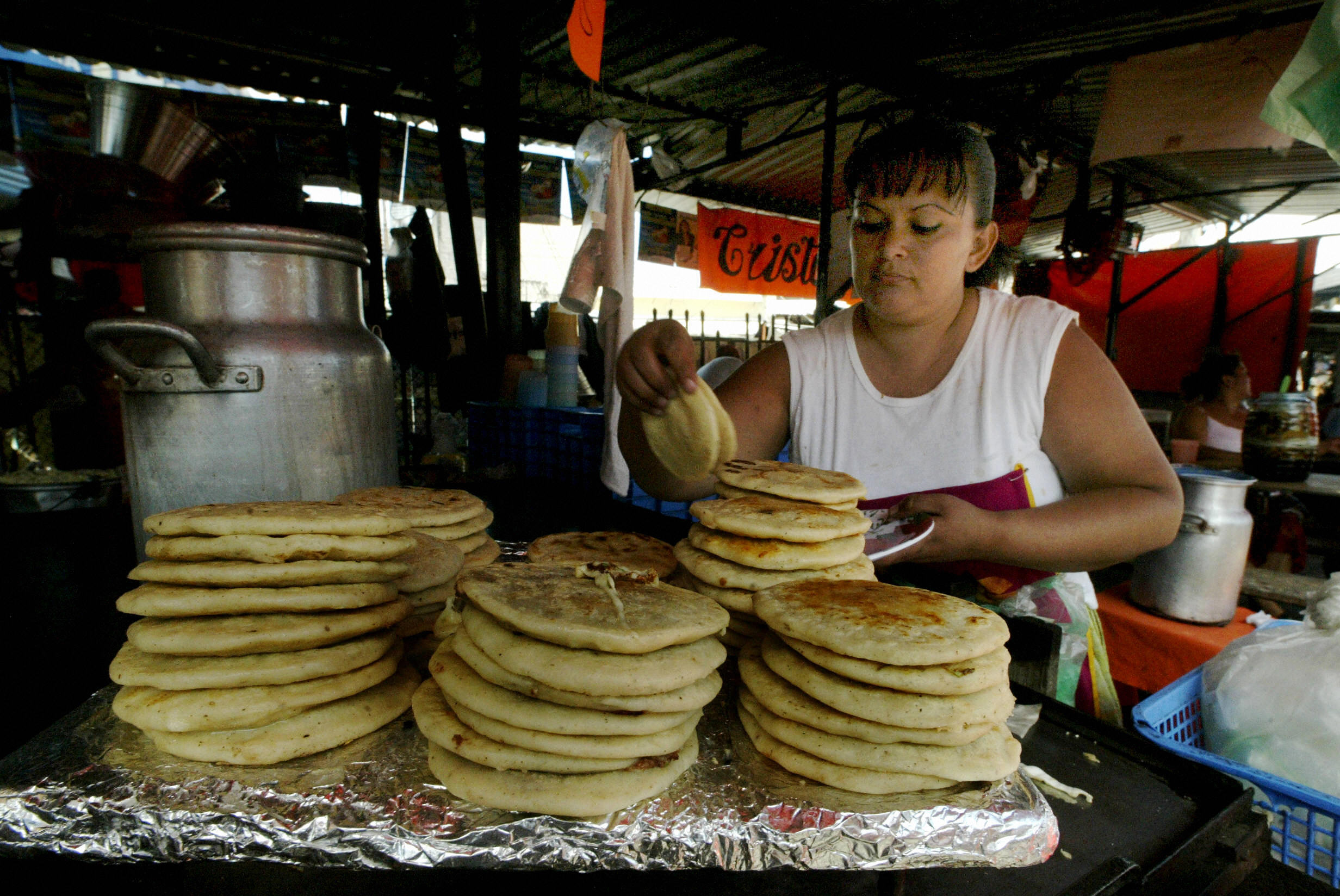 San Salvador, El Salvador
Not too many travelers have El Salvador on the top of their bucket lists, and for warranted reasons. An estimated 104 murders per 100,000 inhabitants (compared to a global average of 6.2) makes El Salvador the deadliest of any country in nearly 20 years. Barrio 18 and Mara Salvatrucha 13, warring street gangs, have unleashed an unprecedented bloodbath across the staunchly Catholic country of six million. But the capital (and most populous) city, San Salvador, lays claim to a lot more than gang violence, and the food alone makes this Central American city worth a stop. San Salvador smells of simultaneously sweet and spicy pupusa, a corn tortilla dish stuffed with chopped pork, cheese, beans and vegetables. Pupusa is typically accompanied by curtido and tomato salsa, too. And you'd be hard pressed to find coconut ice cream any better elsewhere in the world—Salvadorans push carts full of sorbete de carretón, a syrupy coconut ice cream plopped in a red waffle cone and bursting with flavor. You can find them moseying through quiet neighborhood streets and parked along busier corners all over the city.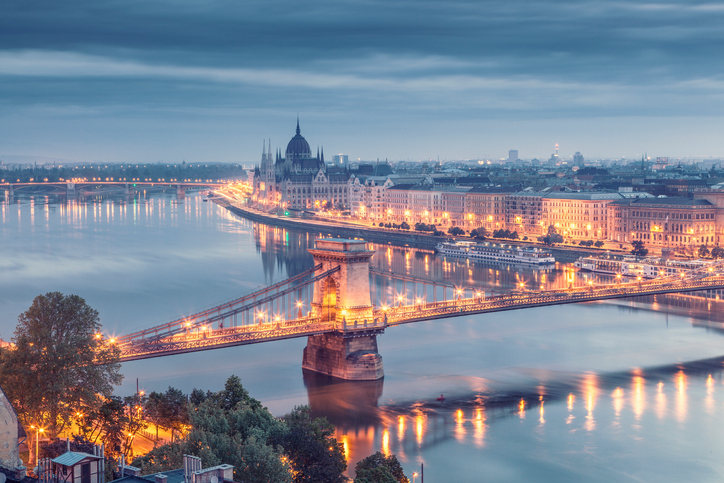 Budapest, Hungary
Budapest is a simple city. You hit up the ruin bars and relax in the thermal baths, preferably in that order, to kick your hangover in a pool-sized hot tub and ruminate on a probably poor decision the evening prior. Your probably poor decision: consuming copious amounts of cheap beer in an abandoned warehouse, derelict apartment building or unoccupied wasteland somewhere. You can't remember. Wait, was there a whale skeleton suspended from the ceiling? Yes. Yes, there was. Your one phenomenal decision: barreling your way through each bar's menu. Like Rácskert's Bosnian burgers, and Csendes Vintage Bar and Café's chicken liver pâté, and Anker't's traditional Hungarian grilled meats. Never mind all the goulash you stuffed yourself with at the Budapest Central Market, long before your big night out...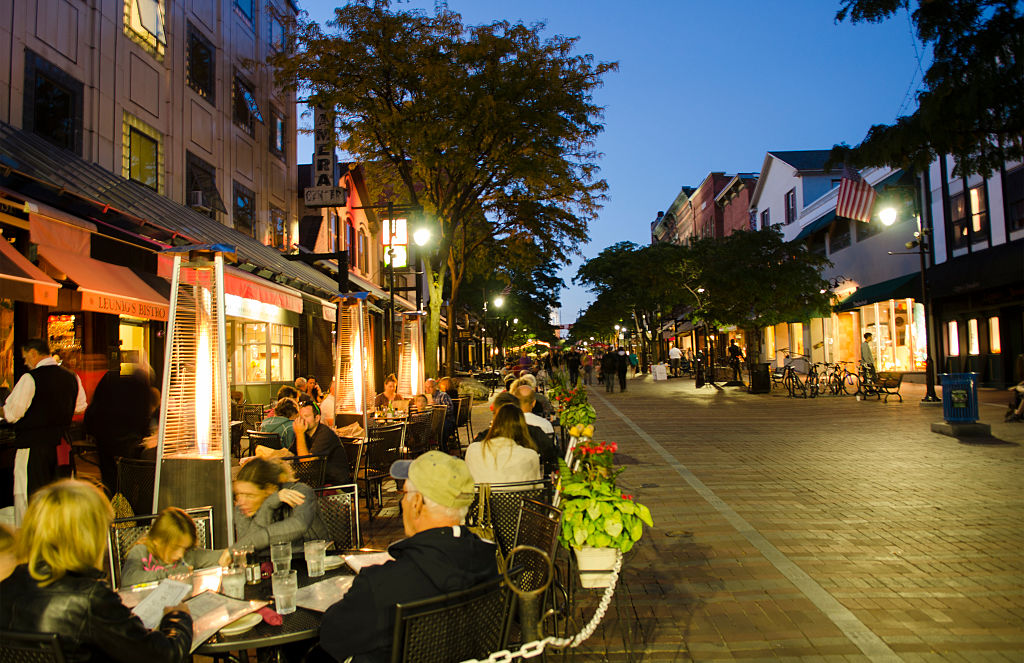 Burlington, Vermont
The Green Mountain State has it all: farm-fresh produce and cheese, nationally renowned beer and cider, and damn good coffee. On top of that, visitors have all the hiking, skiing and kayaking options they need to burn it all off. Burlington, in particular, sits in the northwestern corner of the state, along the eastern shore of Lake Champlain just south of the Canadian border. There, locals and visitors are spoiled for choice when it comes to places to dine—but the Burlington Farmers' Market is one concentrated area with a bounty of fresh, locally grown produce, handmade crafts, sweet and savory treats, and meats and cheeses from Vermont's lush pastures. It is quintessential Burlington, and it's been ranked among the top ten farmers' markets in the country, with 39 dates a year that attract 300,000 shoppers annually who can attest to its glory. Plus, you can feel good about supporting the local economy while you eat fresh, nutritious, locally-grown food.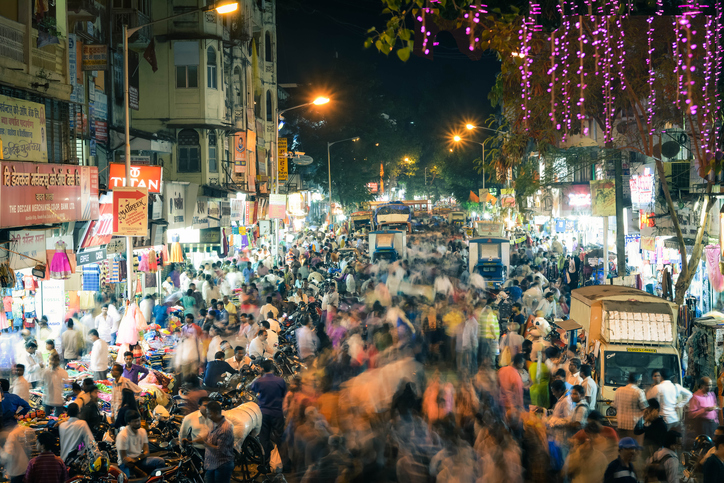 Mumbai, India
Mumbai is a densely populated city on India's west coast, rich with Hindu kingdoms, Muslim dynasties, Portuguese and British colonists and modern developments. It boasts the iconic Gateway of India stone arch, built by the British Raj in 1924, that welcomes travelers and locals alike to experience authentic Indian culture—and food. The thing about India is that you can't escape the food; the whole country smells of samosas and your clothes and hair quickly become saturated in the scents of so many spices. Mumbai, in particular, is a riotous urban kaleidoscope with manic streets thronged with food carts and dusty, low-key restaurants. They're all serving up Dal, Paneer Tikki Masala, Malai Kofta, Punjabi, chicken curries and more. A plate of pav bhaji, a Mumbai specialty made of potatoes, spiced vegetables and tomatoes, is a solid choice if you have but one meal in the city. If you want something a bit lighter, there's chaat, a catch-all phrase for crunchy sour-spicy snacks, the most famous of which is bhelpuri, puffed rice tossed with potatoes, onions, tomatoes, crispy sev and tamarind chutney.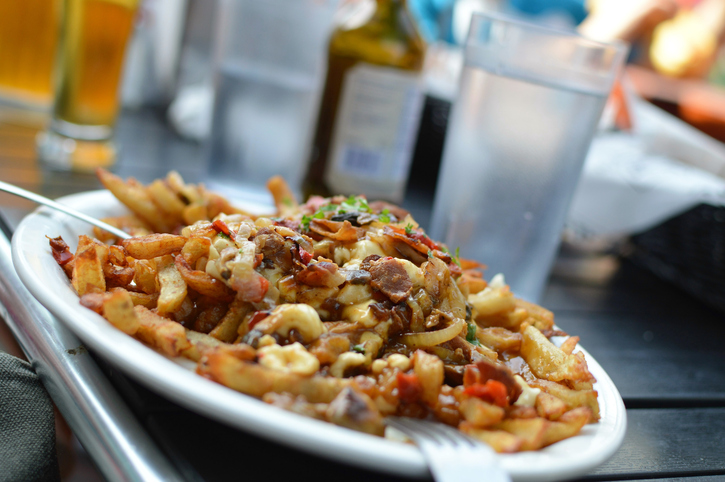 Montreal, Quebec
"Canada has the best food in the world," said pretty much no one ever. But the largest city in Canada's Quebec province really does have some of the best food around. For one, Montreal has poutine—French fries and cheese curds topped with a brown gravy… and sometimes bacon, sausage, chicken, eggs, vegetables or, really, whatever your little heart desires. Especially if you pay a visit to Poutine Centrale, which I'd argue single-handedly puts Montreal on this list. Of course, Montreal is brimming with other restaurants, as well, that nod to traditional Quebecois ingredients and dishes like liver, poultry served whole and beef tongue. The city's boroughs, many of which were once independent cities themselves, include neighborhoods ranging from cobblestoned, French colonial Vieux-Montréal to the artsy, bohemian Plateau. All of them have something different to offer foodies.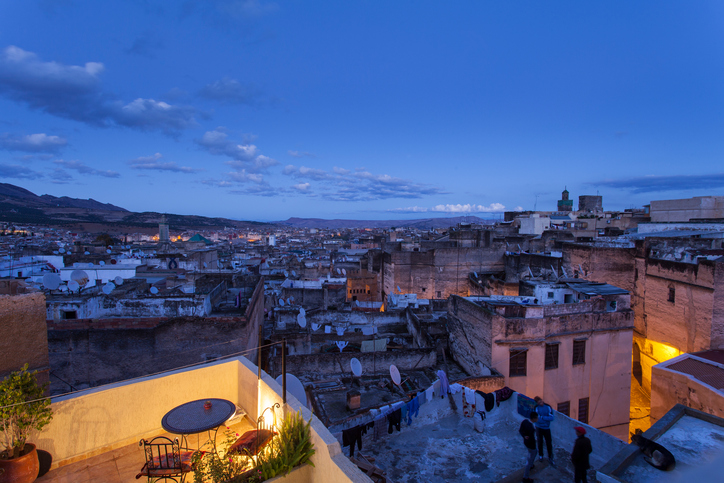 Fez, Morocco
Most travelers assume Marrakech is the cultural capital of Morocco, but Fez, a northeastern Moroccan city, lays claim to the country's cultural center. Its walled medina is full of medieval Marinid architecture, vibrant souks, religious schools, such as the 14th-century Bou Inania and Al Attarine, and an old-world atmosphere. It's also home to the Moroccan leather tanneries, which is what attracts most travelers to the city. But all of Fez is teeming with food stalls, alfresco restaurants and candlelit courtyards serving up Moroccan meals like tagines, vegetable couscous, aubergine zelouk, majouda, b'stilla, pigeon pies and aromatic mint tea to wash it all down. The labyrinthine alleyways illuminated with traditional Moroccan lanterns promise the very best North African cuisine.