The thing they don't tell you about solo travel is that solo travelers are rarely actually alone—unless they want to be. Unconfined to friends' itineraries, and free from others' apprehensions or fears, solo travelers can do anything they want, whenever, wherever and however they want to.
Of course, some destinations lend themselves better to solo travelers than others. Sitting on a quiet stretch of sand in a coastal city like Bentota, Sri Lanka, or hoarding feta cheese alone on a rooftop in the coupled-up city of Santorini, Greece, isn't going to yield the same experiences as traveling through Buenos Aires, Hanoi or any of these other social cities...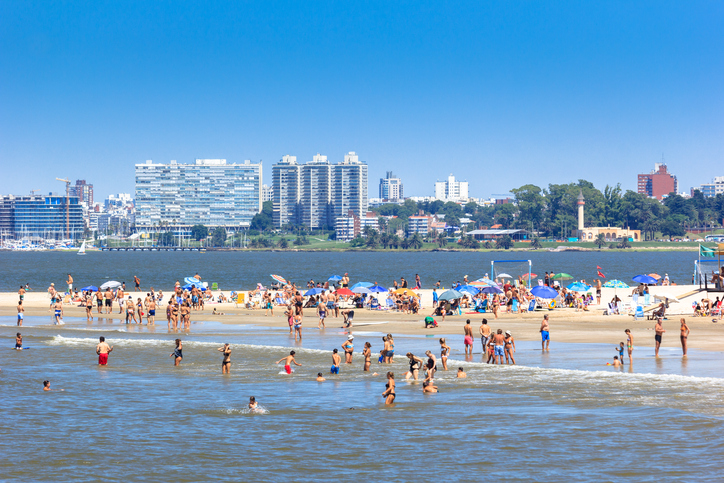 Montevideo, Uruguay
Montevideo, Uruguay's capital, is home to well over a third of the country's population, so naturally, there's a lot of people to meet. It's a place of tranquility and serenity by day and rambunctious revelry by night—a sandy industrial port and neoclassical concrete jungle jostling for space. Just about 12 miles east to west on the eastern bank of the Río de la Plata, the coastal capital boasts a dynamic façade. In its heart is the Plaza Independencia, which separates downtown from Ciudad Vieja (the old city), with art deco buildings, colonial homes and the towering, Italian-gothic Palacio Salvo. There's no shortage of locals and solo backpackers alike sipping mate along the beach or in alfresco cafes in the city's center.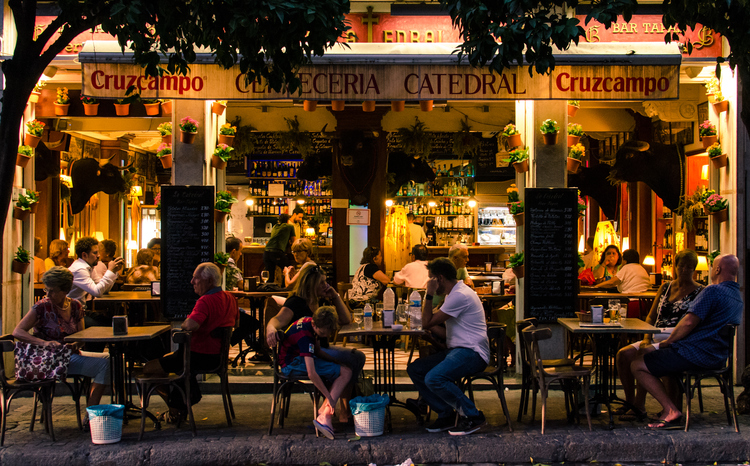 Seville, Spain
The capital of Andalucía, Seville is a mecca of well-preserved Spanish culture, home to the ornate Alcázar castle complex, the Plaza de Espana, the 18th-century Plaza de Toros de la Maestranza bullring and the Gothic Seville Cathedral. It also happens to vaunt traditional gastronomy (read: churros galore) and over 4,000 bars—the most bars per capita of any European city. That means there's a heck of a lot of places to post up and meet people. For solo travelers, it's also a more wallet-friendly alternative to major hubs like Madrid and Barcelona. Plus, it lays claim to the national Flamenco dance, for those up for the challenge.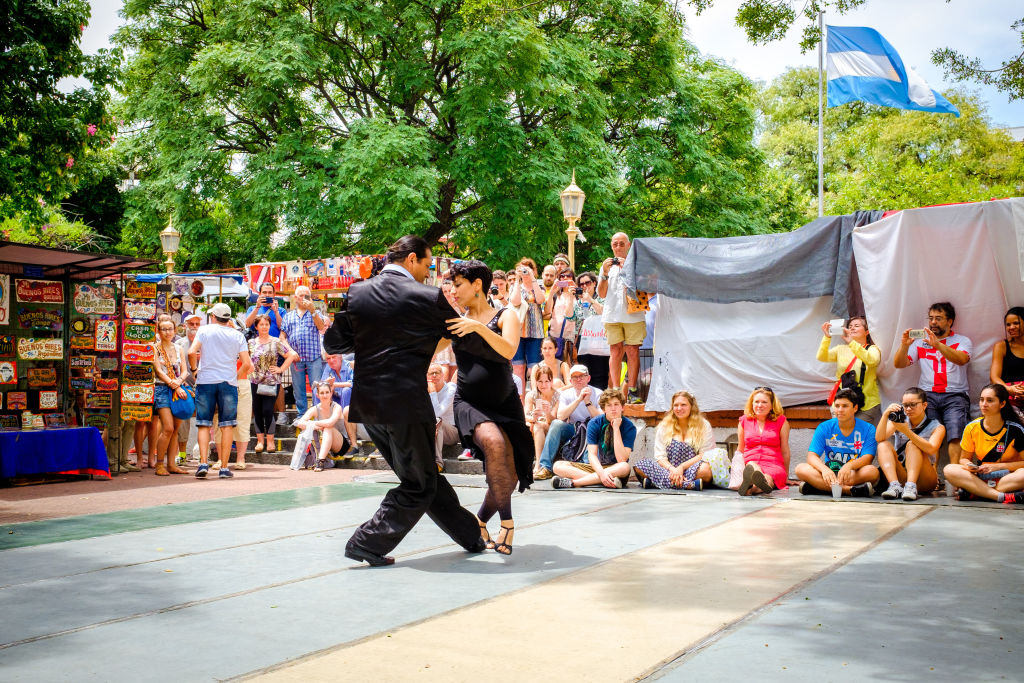 Buenos Aires, Argentina
Buenos Aires is a mélange of cultures redolent of so many others, and yet it's charmingly inimitable, sitting pretty on the estuary of the Río de la Plata on South America's southeastern coast. That's because it offers wide-eyed travelers the architectural romance of Paris, the cool urban vibe of Casablanca and the swift pace of New York, topped off with its own distinctive red wines and savory steaks. So there's something for any type of solo traveler—the history buff, the city dweller, the foodie and so on. La Boca in particular—the barrio of the Argentine capital distinguished for its colorful homes, rich tango, famed football and cobblestone strip, El Caminito, or "little walkway"—is an easy neighborhood to take up a tango class with other travelers. And Palermo, recognized for its vibrant nightlife, shopping and the aromatic Paseo del Rosedal garden, leaves travelers spoiled for choice when it comes to bars and restaurants.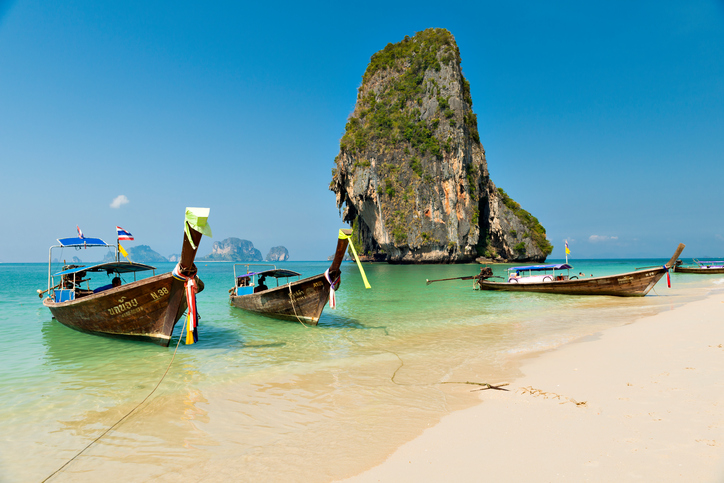 Krabi, Thailand
Krabi is a crawling coastal city buzzing with bars and restaurants packed along the promenade of its sun-swathed, sandy shore. It sits on southern Thailand's west coast, characterized by craggy cliffs of limestone, dense mangrove forests and more than a hundred offshore islands, including Koh Phi Phi, Koh Phi Phi Leh and Railay Beach. For solo travelers, it's known for its many pub crawls and tons of offshore excursions like boat parties, snorkeling, scuba diving, kayaking and more. Koh Phi Phi, just a quick ferry ride away, is world renowned for its all-night beach parties (read: fire dancers) and Maui Thai boxing matches, and Koh Phi Phi Leh is home to "The Beach"—as in the beach from the Leonardo DiCaprio movie, The Beach.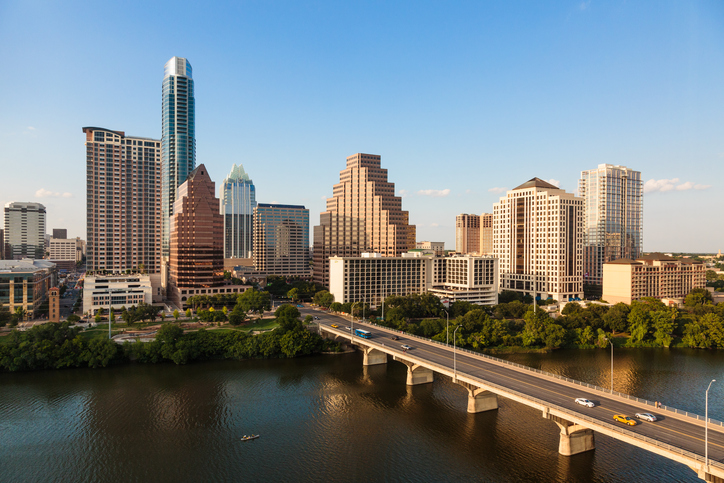 Austin, Texas
Something about Austin is nostalgic—it's a city, and it's your childhood backyard. Perhaps it's the searing summer heat reminiscent of sweet creamed corn and barbecued brisket. Or the congenial conversation that makes company of strangers. Austin's Sixth Street is known for its eclectic live music scene centered around country, blues and rock—live music bars on live music bars. But it's not the only place to go. Rainey Street is a bit less… touristic. And it's got plenty of food trailers with bar stools on which to plop yourself, chow down on the BBQ and chat up your neighbors.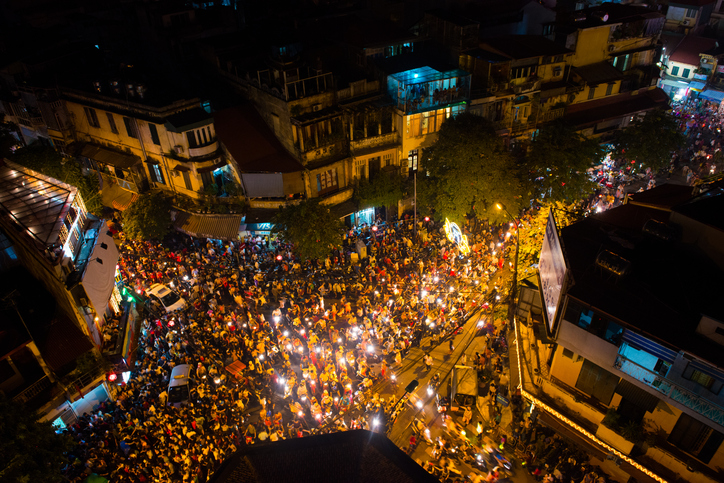 Hanoi, Vietnam
The capital of Vietnam has a lot to offer solo travelers, like centuries-old architecture and a ton of history from the Vietnam War. But what attracts so many solo travelers is its chaotic Old Quarter, known locally as the backpacking district. Its narrow streets are roughly arranged by trade, and if you can wiggle your way through the crazy crowds, a pleasurable sensory overload is all but guaranteed. Travelers and locals alike sit in the streets at small communal tables eating pho and throwing back Hanoi beers, while others maneuver their ways around them to hop from restaurant to bar to club.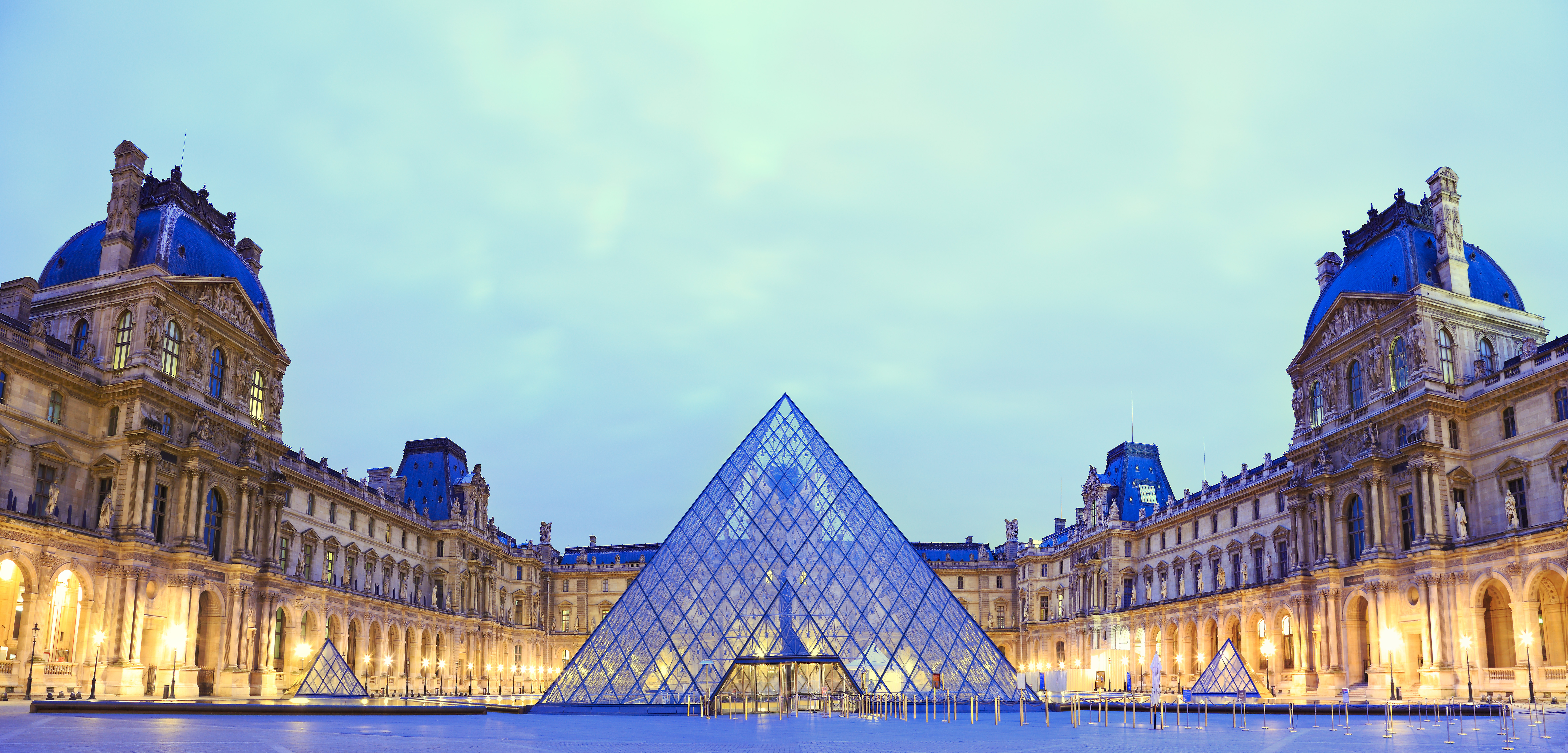 Paris, France
Paris might seem like a romantic city to go with a lover, but it's also a great choice for solo travel. Why? There's no shortage of ways to entertain yourself. The European city is a major global center for culture, fashion and art. Climb the Eiffel Tower or visit the 12th century, gothic Notre-Dame cathedral. Shop Avenue des Champs Elysées and the designer boutiques along the Rue du Faubourg Saint-Honoré. Get lost in The Louvre, and marvel at the legendary works in Musée d'Orsay or the Musée des Arts Décoratifs or the Musée Carnavalet (or the so many others). It's hard to have a dull day in Paris.