There are few places on earth, outside of the comfort of your own home, where it's appropriate to really let it all hang out—by which we mean, get totally naked.
But alas, that's why God created the nude beach (we figure it was either him or some French dude). And that's why we've rounded up the seven best clothing-optional beaches, where you can feel free to strip down for the sake of a supremely even tan and, you know, liberty.
We would implore you to bring sunblock.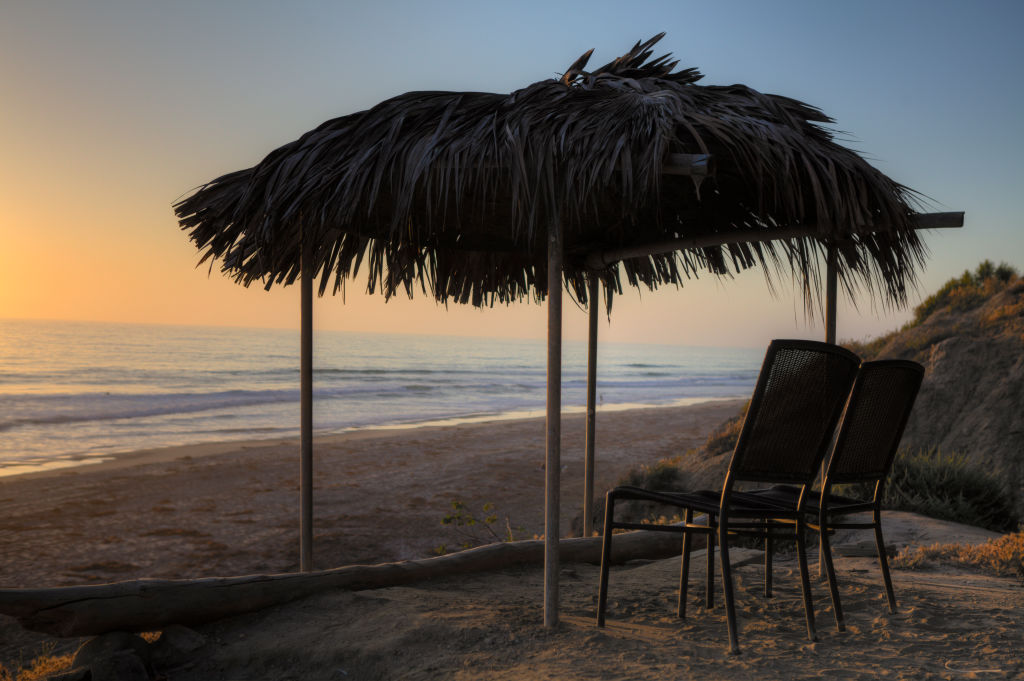 Black's Beach — San Diego, California
Nude beach are technically illegal in San Diego, but Black's Beach is the most expansive and most well-known nude beach in the United States. Set below the 300-foot, mansion-peppered bluffs of Torrey Pines, Black's draws sun-worshipping revelers from across the country (and surfers for the swell). But it's still the Pacific, so don't expect the water to be too kind.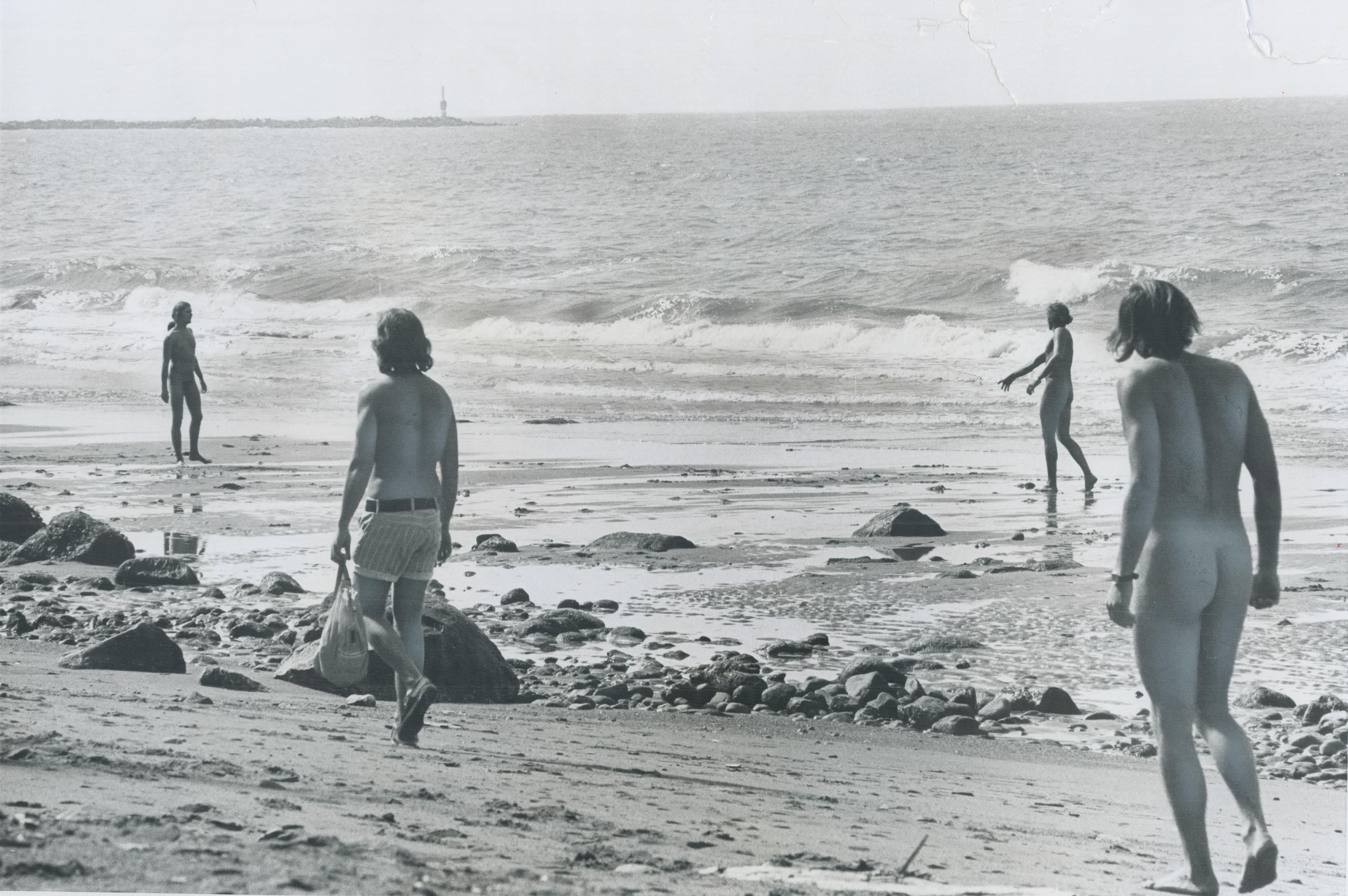 Wreck Beach — Vancouver, Canada
Canada doesn't necessarily summon thoughts of beaches or outdoor nudity; in fact, it's evocative of quite the opposite—snow-capped mountains and lots and lots of layers. But Wreck Beach, named after a wrecked vessel that used to lie on its shore, was recently nominated as one of the "Seven Wonders of Canada." It's the first government-sanctioned clothing-optional beach in Canada and, at three miles long, the largest (and oldest) in North America.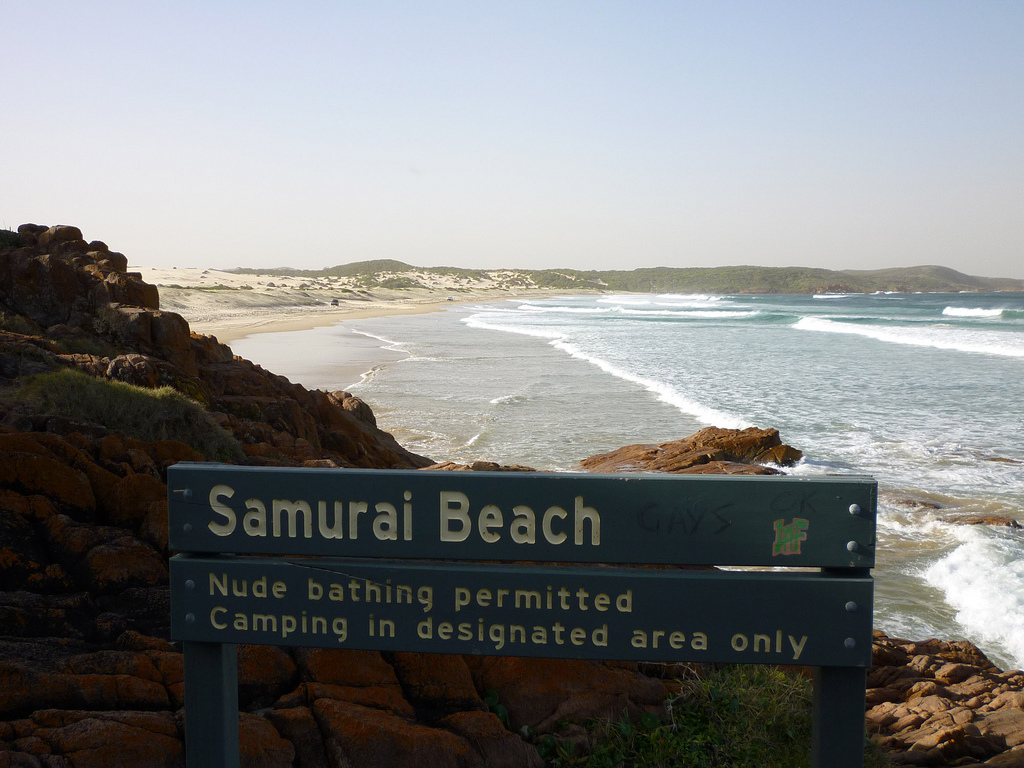 Samurai Beach — Australia
Located next to Tomaree National Park and One Mile Beach is the well-maintained Samurai Beach. The similarity between Tomaree National Park and Samurai Beach: creatures running in the wild. The difference between One Mile Beach and Samurai Beach: the former is family friendly and the latter is…not so family friendly. Samurai Beach is known for naked sports like Frisbee and volleyball, which are what attract most people (yes, the Frisbee, not the naked people).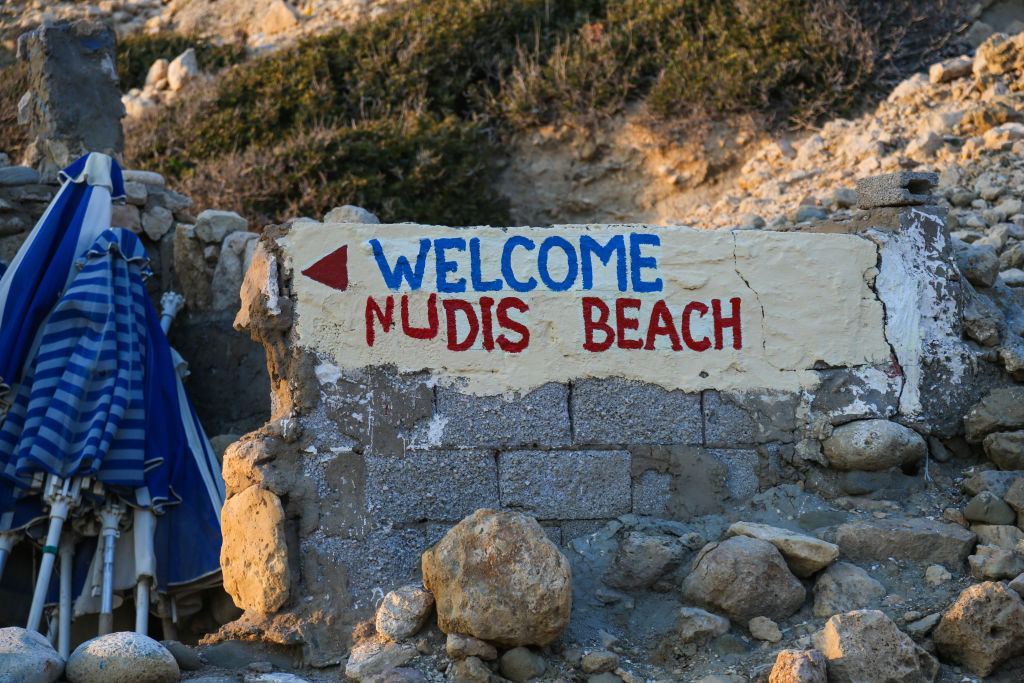 Red Beach — Crete, Greece
There are two things you'll immediately notice about Red Beach: the sand is red and the people are naked. (Though the iconic cobalt blue waters of Greece, the sunken shipwrecks and the ancient caves may also catch your eye.) It was made famous in 1968 when European hippies, er, "naturists," started migrating there and camping out. The beach is nonetheless somewhat secluded as it's quite off the beaten path, but it can be reached by boat or by hiking just under a half an hour from Matala.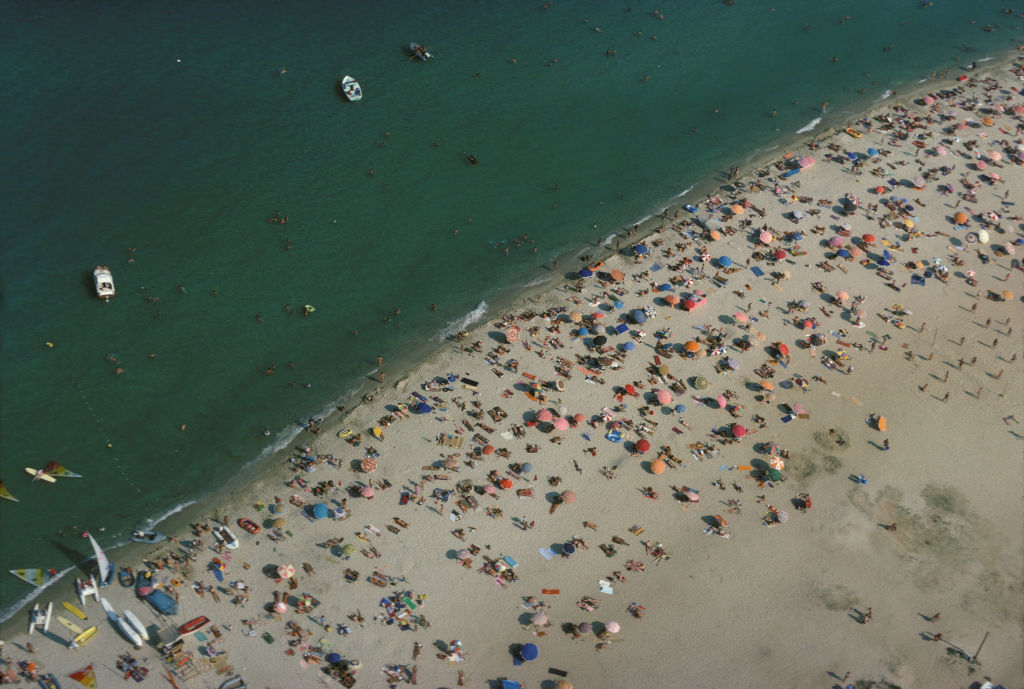 Plage de Tahiti — St. Tropez, France
Tahiti Beach lays claim to originating the topless sunbathing craze in France in the '60s. The stretch of sand is accessible only via an unpaved road, adding to its air of privacy—though there's no real privacy, per se, on the beach, not even for famous faces. Today, it's a celebrity haunt, welcoming nudists like Miranda Kerr and Naomi Campbell.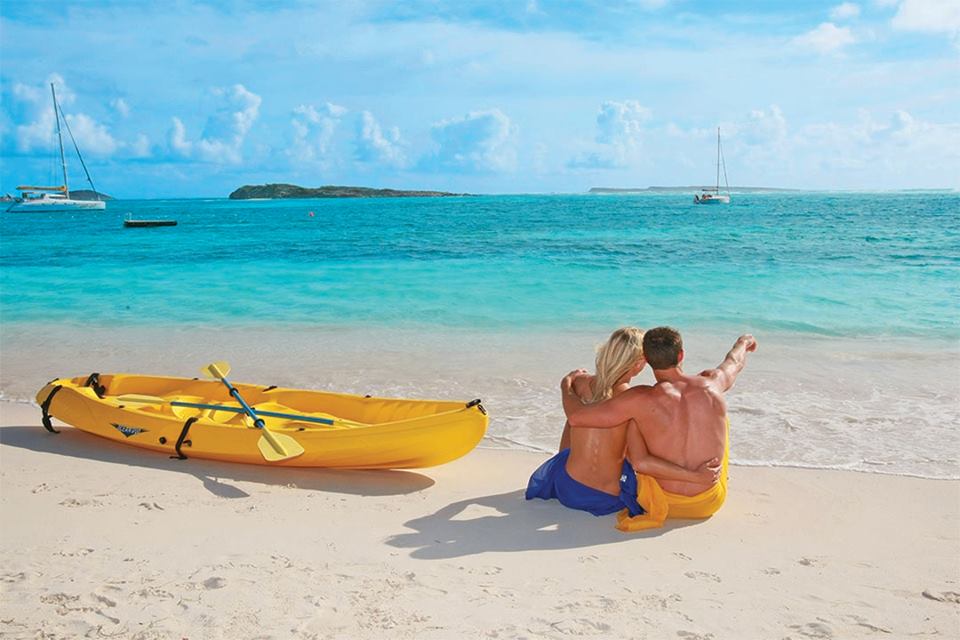 Orient Beach — St. Martin
Orient Beach is one of the Caribbean's most well-known clothing-optional beaches, brimming with bars and restaurants. No shirt, no shoes, no pants, no nothing: no problem. There's even an actual nude resort, Club Orient, on south end of the strip, aptly nicknamed "Club O."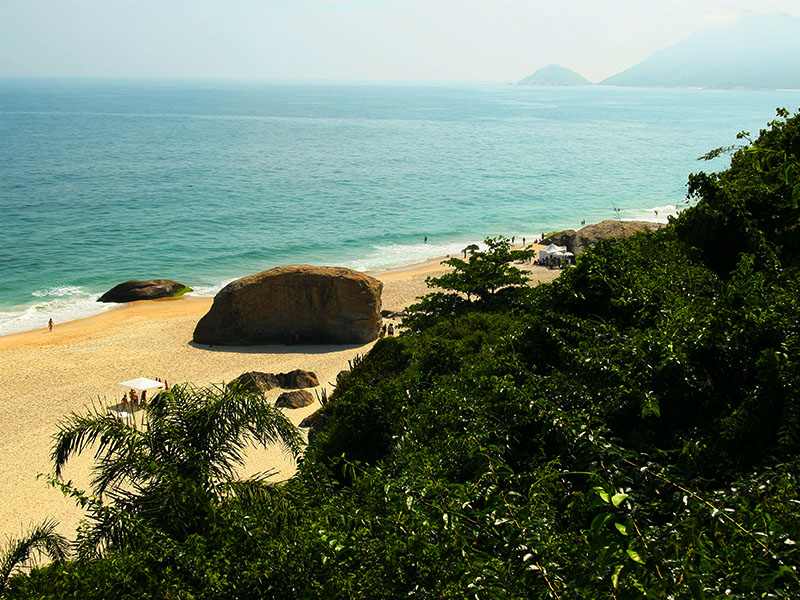 Abrico Beach — Rio de Janeiro, Brazil
Everyone's naked on the beaches of Brazil, yes? No. There's actually only one beach where visitors can (legally) tan without lines in Rio de Janeiro. And that beach is Abrico, located in Grumari, a sub-district of the Barra da Tijuca neighborhood. The country lifted its ban on nude beaches in 2003, and Abrico took advantage of that lawless liberation as the only beach that permits the practice of naturism in the city. Weather permitting, you may even find bare beachgoers taking fitness classes on Sundays.