People party, plastered in mud. They dance, doused in tomato juice. They chase cheese down rolling hills, or race with their wives upside down on their backs. Festivals around the world—commemorating culture, food, music and more—lure locals and wanderers alike.
But to be overwhelmed by the abundance of festivals across the globe is easy. Somebody, somewhere, is always celebrating something—likely, with a drink in hand (and several on deck). So here are the drunkest festivals around the world. You may not remember them clearly, but hey, that's what Instagram's for...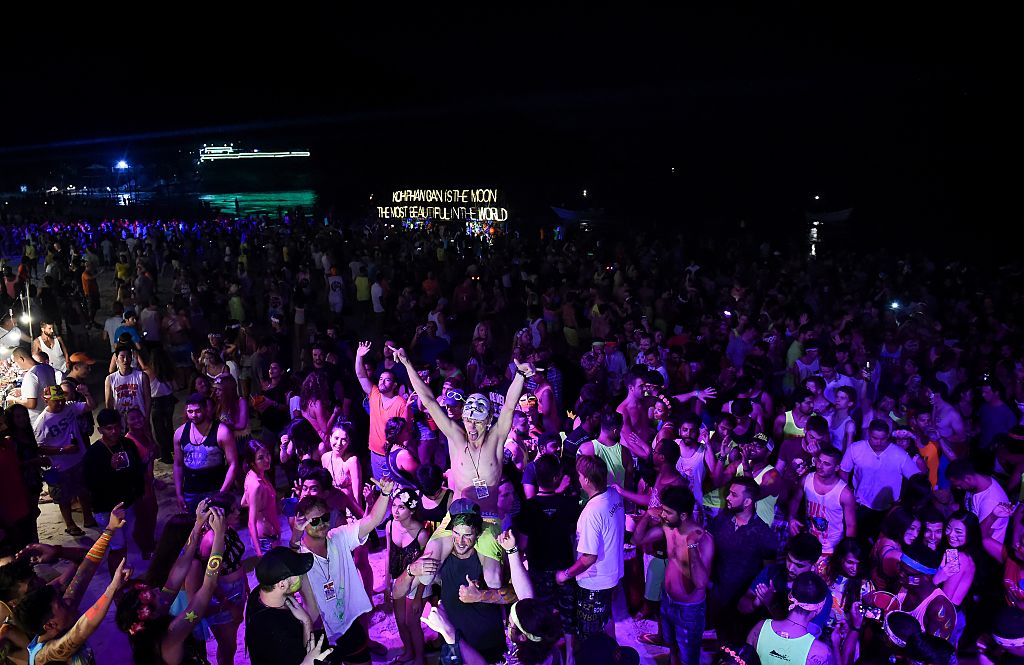 Full Moon Party — Haad Rin Beach, Koh Phangan, Thailand
When: Next one: March 31, 2018
What: Haad Rin beach boasts Koh Phangan island's densest concentration of clubs, and transient backpackers flock there a few times each year to experience Thailand's famous Full Moon Party with upwards of about 5,000 other lunar explorers. Every traveler in the general region of Southeast Asia has at least heard of Thailand's Full Moon parties, if they haven't experienced one themselves.
What You'll Drink: A "Bucket"—it's a concoction of sorts mixed into a beach pail...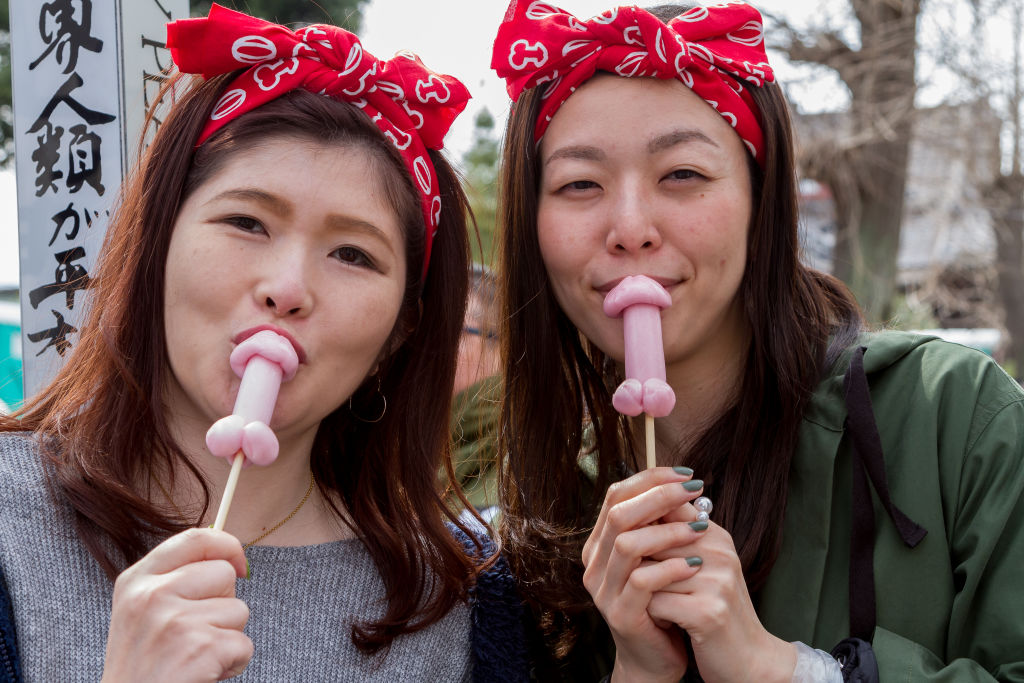 Kanamara Matsuri Festival — Kawasaki, Japan
When: April 1, 2018
What: As legend has it, a sharp-toothed demon fell in love with a woman who chose to marry a man over it, and thus it took up residence inside her vagina just before her wedding night. Still with us? Well, when the newlyweds tried to consummate their marriage, the demon bit off the groom's penis. Then the demon bit off another penis after she'd remarried, and, when a local blacksmith made a steel penis for her, the demon took a bite off that, too. But it lost its teeth in doing so, so it crawled out of her vagina and ran away forever. And thus the Festival of the Steel Phallus was born because, why wouldn't there be a penis festival in Japan? It's exactly what you'd expect: Penises everywhere. People donning penis costumes and penis glasses eating penis candy and drinking from penis straws. Penis shrines. Penis balloons. Penis statues. We could go on, but we've already hit our "penis" quota for this article.
What You'll Drink: Just about anything, so long as it's out of a penis straw.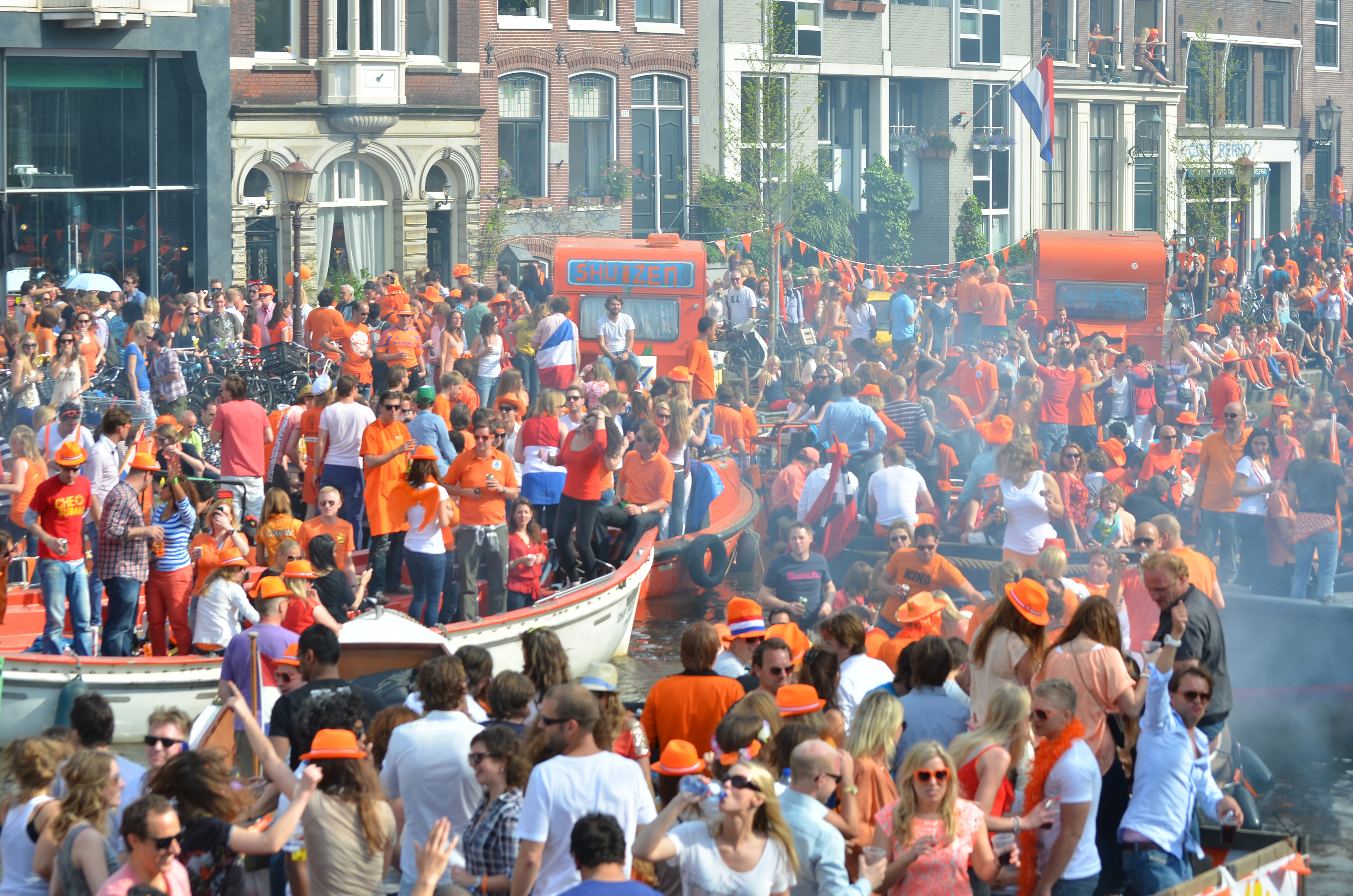 Kings Day — Amsterdam, Netherlands
When: April 27, 2018
What: Expect to see a sea of orange in Amsterdam on Kings Day, the birthday of Willem-Alexander of the House of Orange. The city of cyclists suddenly becomes bike-free, because so many pedestrians are roaming through the street vendors and dancing to the boat parade that makes its way through the snaking canals.
What You'll Drink: Heineken.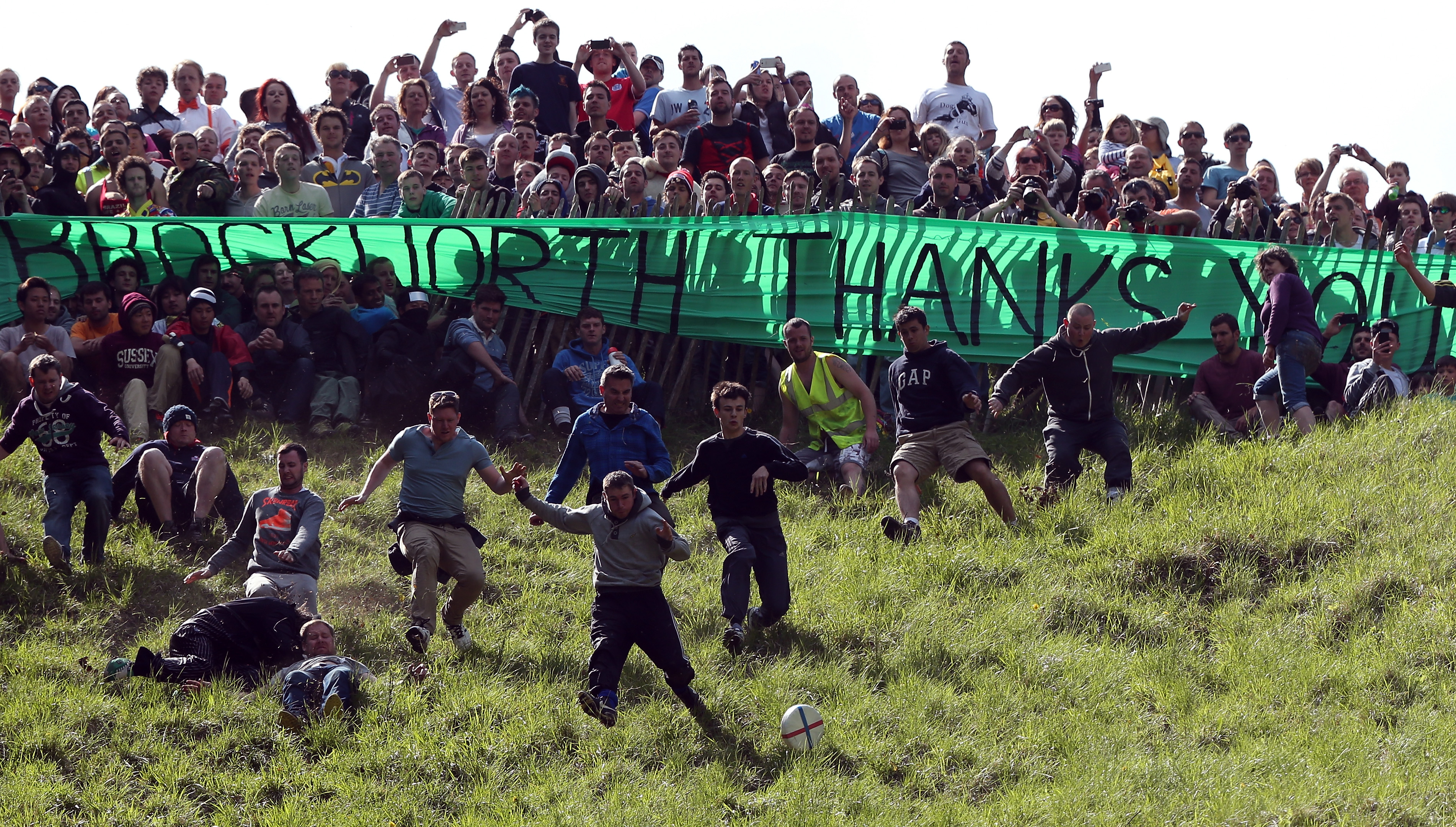 Cooper's Hill Cheese-Rolling — Cooper's Hill, UK
When: May 28, 2018
What: Picture a bunch of grown men chasing Gouda cheese wheels down Cooper's Hill. They're called "cheese chasers," and...that's exactly what they do. Hundreds of people gather to watch as locals run after hefty chunks of cheese because, if they cross the finish line first, they'll win the cheese. It sounds well worth it, even despite the fact that many of these men end up being scooped up by the paramedics en route down the hill.
What You'll Drink: You can't watch people chase cheese without wine.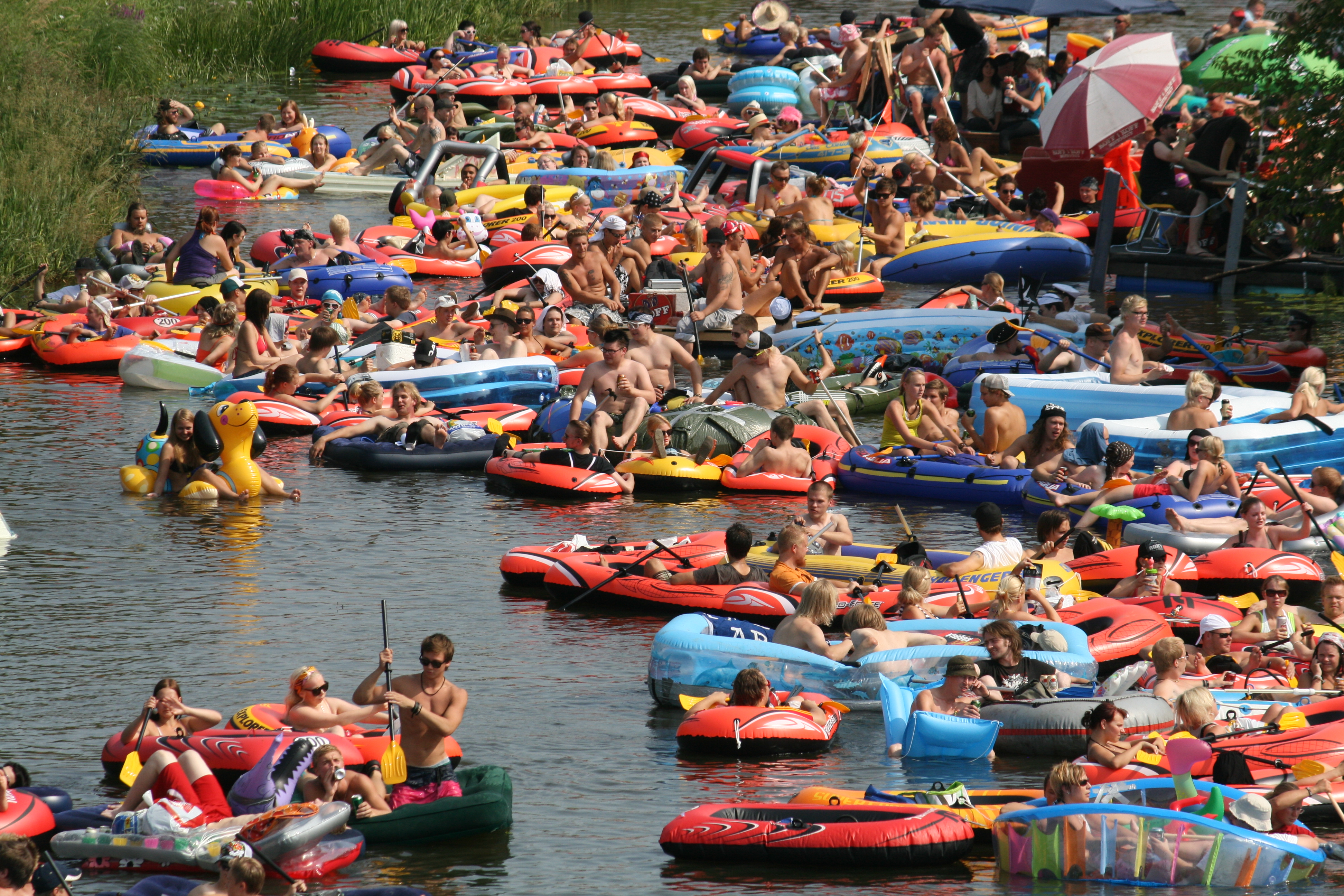 Kaljakellunta Beer Floating — Helsinki, Finland
When: It's TBD, but either April 8, 2018 or July 7, 2018 (participants are voting...)
What: The Beer Floating festival consists of a whole bunch of people floating on tubes drinking beer. There's actually no official organizer, but people who care enough about floating around drinking beer keep making it happen (bless them). Finnish companies even started selling boats specially for Kaljakellunta, designed for beer floating with built-in cooler pockets and beer holders aplenty.
What You'll Drink: A lot of beer Finnish beer, like Karhu, Olvi or Sandels.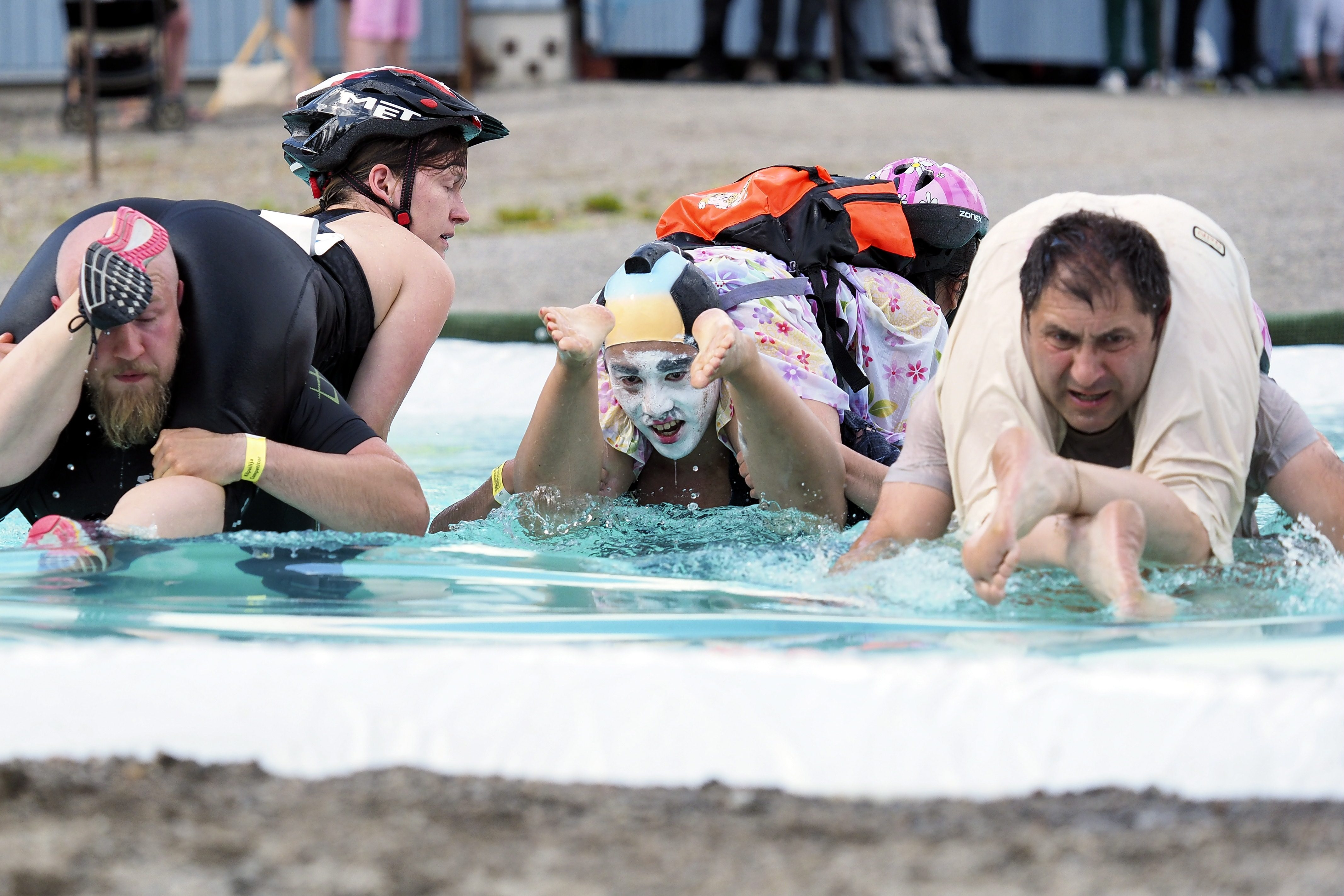 Wife-Carrying Championship — Sonkajärvi, Finland
When: July 6 - July 7, 2018
What: This one's quite literal. For almost three decades, men have hoisted their wives up over their shoulders and carried them upside down through an obstacle course. It stems back to the tribal wife-stealing practices of the late 1800s.The incentive now? Free beer, of course. The winner gets their wife's weight in beer.
What You'll Drink: If you win: a lot of beer. If you lose: a lot of beer. If you aren't participating: a lot of beer. So, in other words: beer.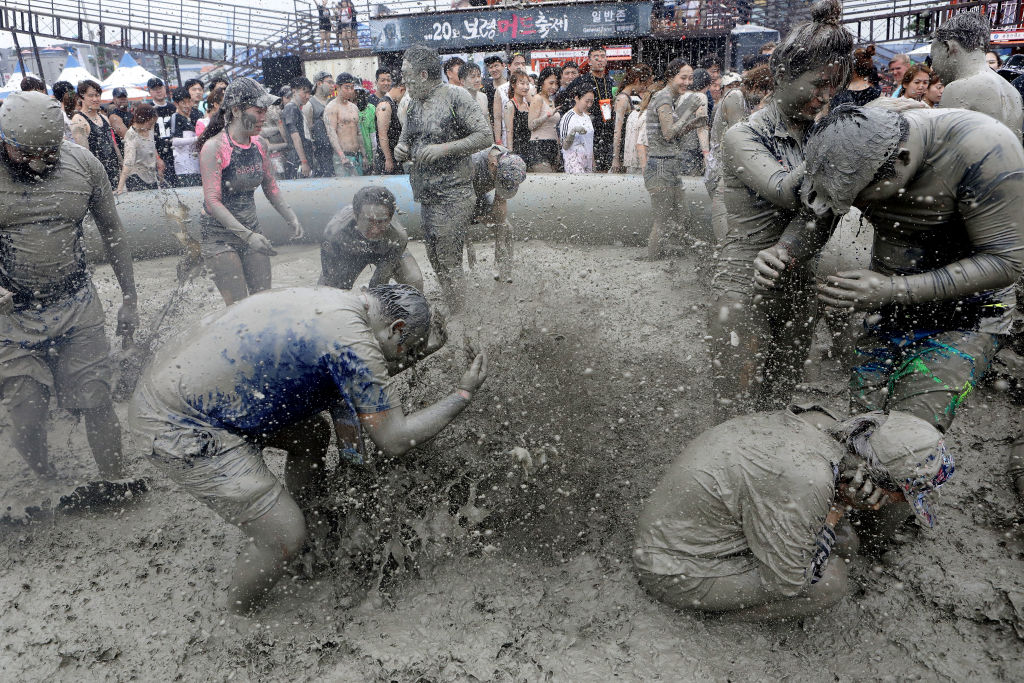 Boryeong Mud Festival — Boryeong, South Korea
When: July 13 - July 22, 2018
What: Who doesn't love mud wrestling? There's an entire festival devoted to it in South Korea, characterized by unadulterated fun in the mud of international proportions. The festival was only meant to be a marketing ploy for a mud-based cosmetic company a few years ago, but it somehow evolved into an annual excuse for adults to roll around in muck. And in case you were wondering...yes, most people are heavily intoxicated.
What You'll Drink: A Mudslide sounds fitting. Or not.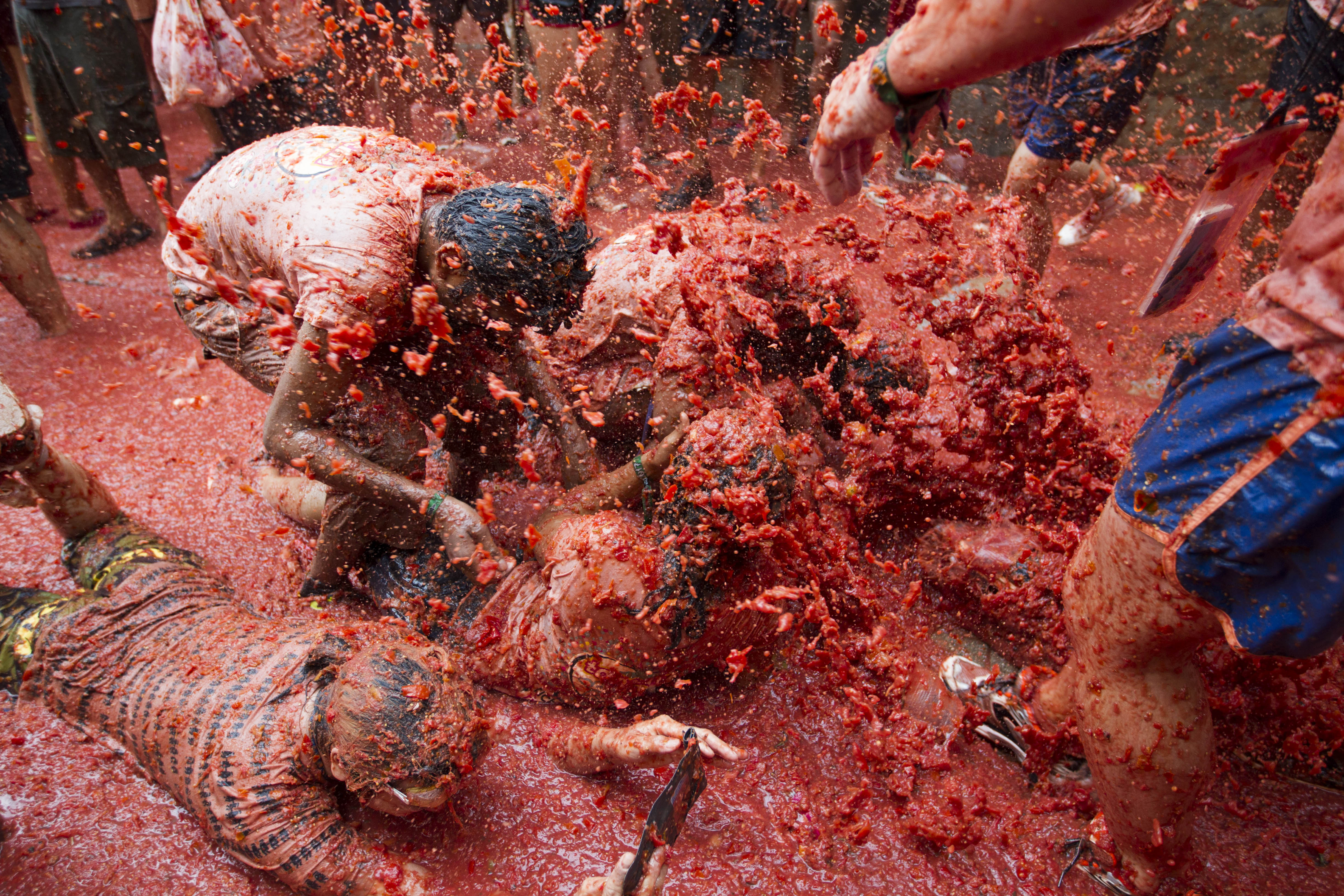 La Tomatina — Buñol, Spain
When: August 29, 2018
What: In short, La Tomatina is a messy, massive tomato food fight. It all started when some teenagers did just that—they, quite literally, launched tomatoes at each other in 1945. Seven decades later, people still pelt the fruit at each other for one hour before the fire department has to come in and hose down the town. There's no historical significance to this festival, but it happens every year and brings a lot of drunk people armed with tomatoes ready to fight.
What You'll Drink: A Bloody Mary feels apt.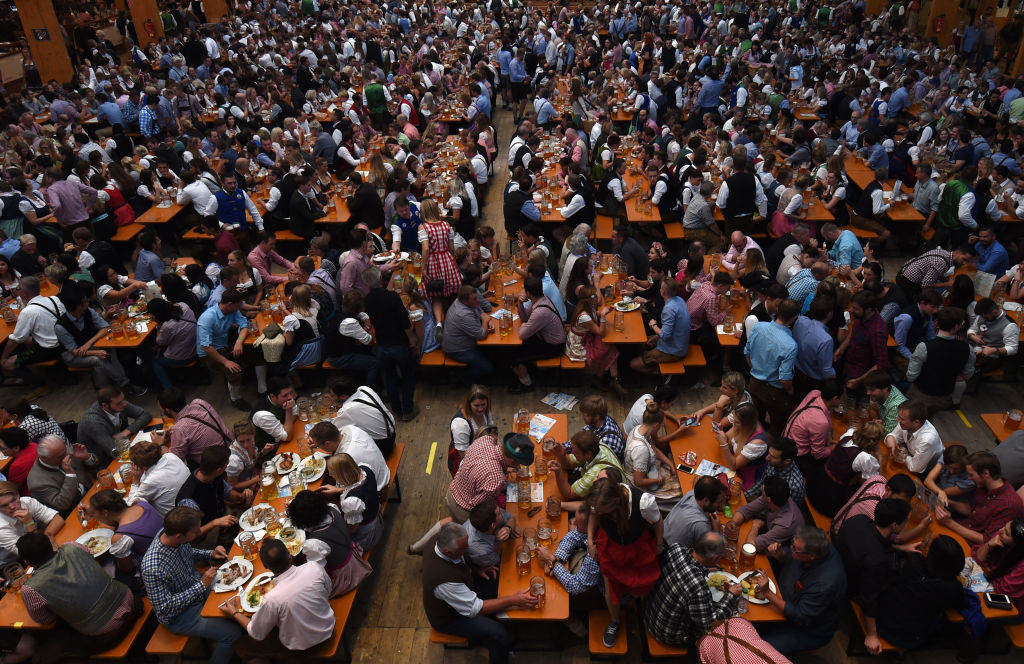 Oktoberfest — Munich, Germany
When: September 22 – October 7, 2018
What: Munich is home to the original Oktoberfest, even though there are tons of offshoot, imitation beer festivals around the world. It actually began as a wedding celebration more than 200 years ago when Bavaria's Crown Prince Ludwig married Princess Therese of Saxony-Hildburghausen on Oct. 12, 1810. It's since become a few-week-long festival for drinking beer and feasting on würst. Which is probably better?
What You'll Drink: Beer from Munich's six breweries: Paulaner, Spaten, Hacker-Pschorr, Augustiner, Hofbräu and Löwenbräu.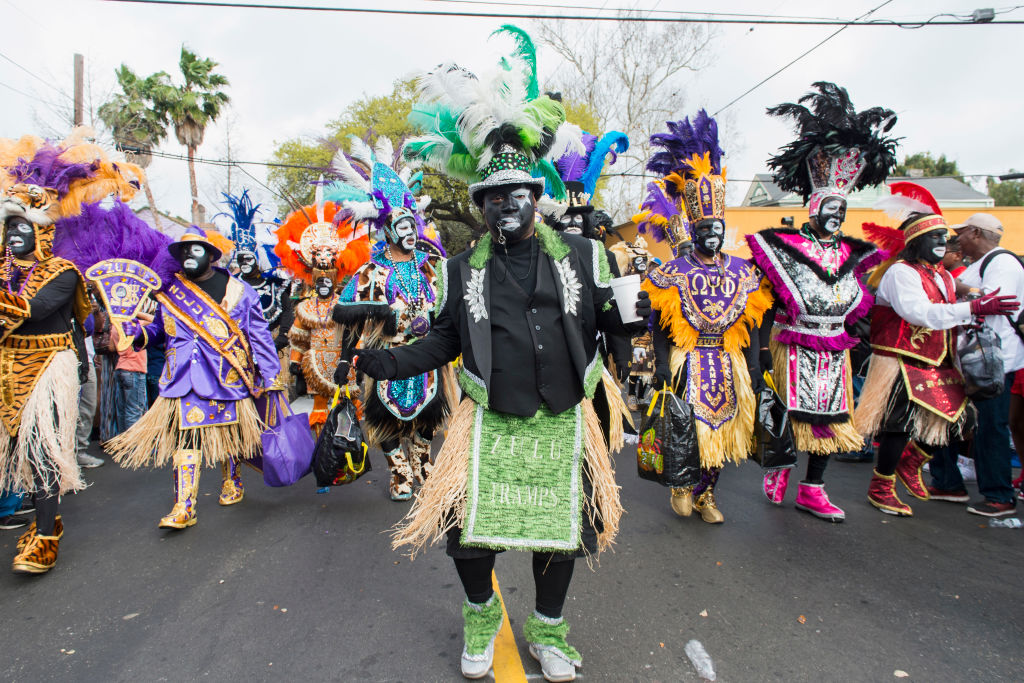 Mardis Gras — New Orleans, Louisiana
When: March 9, 2019
What: By the book, Mardi Gras (or Fat Tuesday) refers to events of the Carnival celebrations, beginning on or after the Christian feasts of the Epiphany and culminating on the day before Ash Wednesday. But it's synonymous with hedonism and debauchery characterized by purple, green and gold beads representing justice, faith and power.
What You'll Drink: Sazerac or Hurricanes or both. Most likely, both.