Tempted by thoughts of a sun-drenched elsewhere—an elsewhere replete with complex cocktails and canopied pool beds from which to drink them? And no children. You might consider an adults-only resort, where the only thing that might disrupt their peace is the butler checking in on your pillows' level of fluff. And after you read about these particular adults-only resorts, you might very seriously consider one...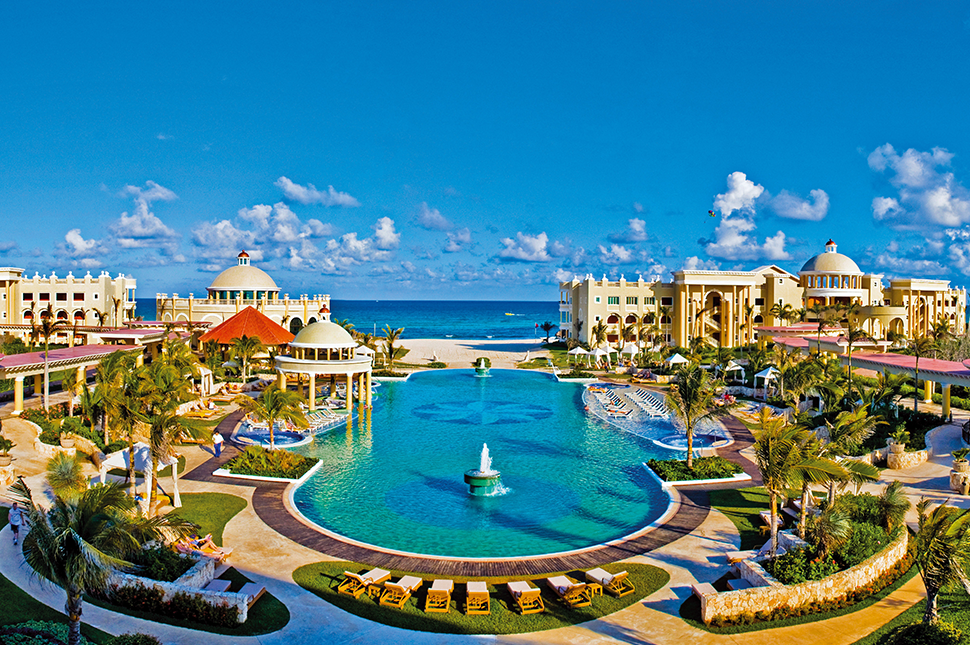 This 5-star resort is not for the overly active. But it does take a healthy appetite to circumnavigate IBEROSTAR Grand Hotel Paraiso's buffet, and the will of an explorer to roll oneself off the grandiose beach beds and around the near 30 acres of amenities. After an arduous day of sunbathing on an idyllic white sandy beach with free booze brought to you before you can even ask, you can call your personal butler who'll run you a bath to be ready upon your return. Once back at your oceanfront suite, you'll find a customizable minibar stocked daily and 24-hour gourmet room service—even though there are six restaurants in the resort.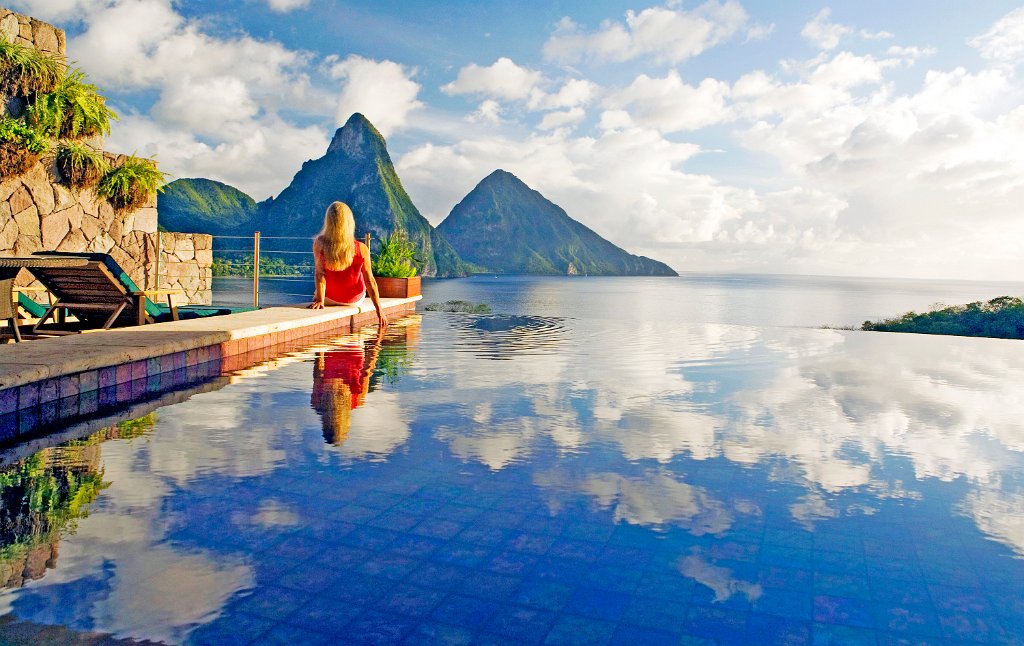 Views of both the Caribbean sea and the mountainous volcanic plugs, the Pitons, surround the 29 suites, called "sanctuaries," of the Jade Mountain Resort. You can see them from your whirlpool tub, private infinity pool or canopied bed, where you'll spend a lot of time not watching television—there are no TVs, no children, no distractions. Just some really good food served from the alfresco restaurant on site, and two blonde beaches a short hike down.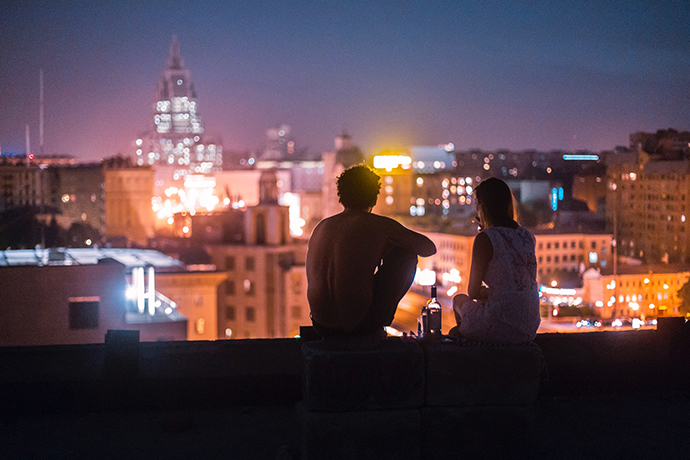 That paradisiacal postcard of a Santorini sunset? That's the view from your private veranda at Canaves, carved into the majestic cliffs of Oia. Canaves sits on one of Santorini's highest points, offering views of the Caldera and the Aegean Sea. Your minimalist suite blends into the iconic whitewashed, craggy cliffs, and your dining experiences include an outdoor, candle-lit private terrace for two, enveloped by the eternal blue sky and the infinite blue sea; the Petra Restaurant for Greek and Mediterranean dishes; the Infinity Pool Bar and Restaurant for snacks and signature cocktails; and the Veranda Sunset Cocktail Restaurant for locally sourced, made-to-order dishes.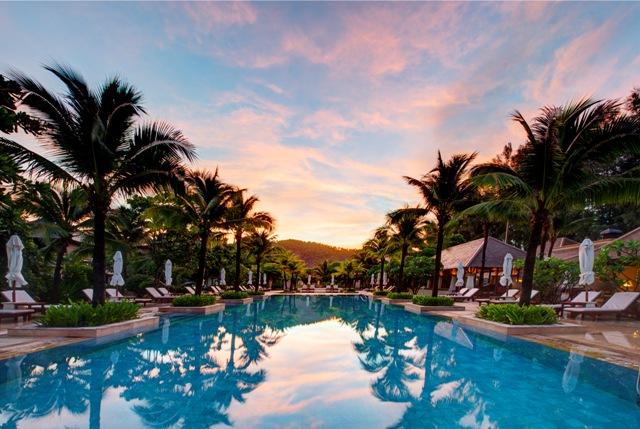 Koh Lanta is one of southern Thailand's quieter islands in the Andaman Sea, characterized by coral-fringed beaches, mangroves and limestone outcrops. It's a hippie hideaway, attracting those seeking respite from the touristic pandemonium of the nearby islands. It's also home to a number of beachfront resorts, like Layana Resort and Spa, an adults-only, sublime and sophisticated oasis that combines traditional Thai culture with modern conveniences right on Long Beach. Guests are given stand-alone bungalows with private, outdoor tubs and open-air garden showers, and you can expect a good night's sleep after hitting the on-site spa or lush salt room.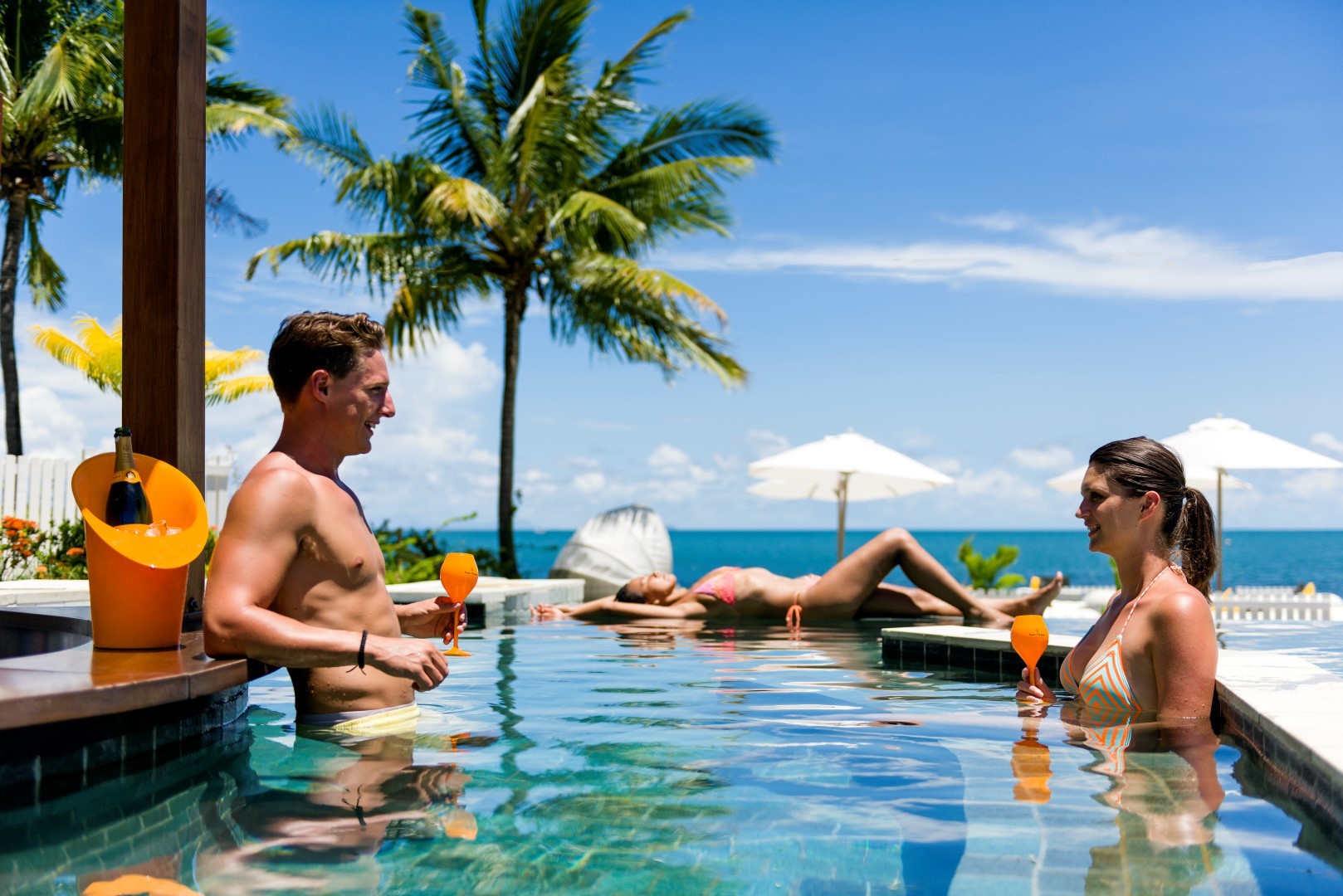 The Waitui Beach Club just opened its doors in 2015, and it boasts everything you ever imagined an adult playground would while combining dovetail innate French elegance with the exotic ambiance of island spirit. You can cozy up in a cocoon by the pool, float on a blow-up seat at the swim-up bar, take complimentary yoga, stretching or boot camp classes, or just get yourself situated for a famous Fijian sunset followed by nightly live entertainment from the club's resident DJ. You can also ask someone how one scores a gig as the resident DJ at a Fijian beach club.


A sprawling sanctuary with over a mile of private beach leading into the waters Montego Bay, this adults-only resort is where guests come to…wish they could stay forever. There are 10 restaurants, eight bars, a luxury spa, a movie theater, a shopping center and classes you can take from dancing to cooking, so, in theory, you don't have to leave. You'd be waited on hand and foot if you opted to stay, both in the resort and at the beach.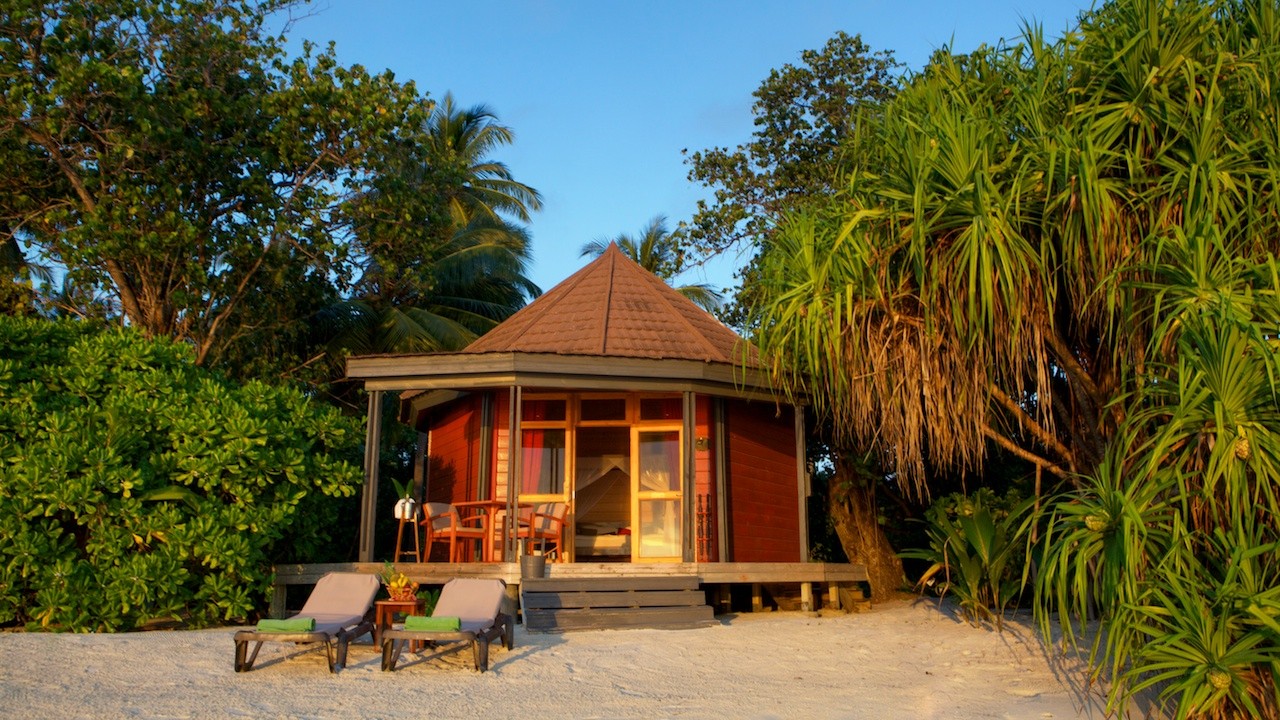 You won't find any children at Komandoo Maldives Island Resort, nestled in between a stretch of white sandy beaches and a turquoise lagoon. What you will find, however, is a fresh, international buffet in the world's largest, all-glass, undersea dining establishment. Enter: 5.8 Undersea Restaurant, located 5.8 meters beneath the surface of the ocean. When you're above land, and not in your Beach Villa, Jacuzzi Beach Villa or Jacuzzi Water Villa, you can also enjoy the infinity pool where food and drink service is also at your beck and call.