Private islands. Just the two words fill one's head with visions of leisurely sea craft, pristine beaches and the sweet, if all-too-temporary, illusion that maybe, somehow, you'll never have to work again. Maybe you'll retire on one. Maybe you'll fulfill a lifelong dream of opening a distillery that includes a giant wheel in the process of creating your perfect liquor. Maybe it will be called Rum of the Mill. As you can tell, we've really never given it much thought. But if it were ever to happen for us you, you might consider absconding to the cream of the private island crop. Here that is…
1. Gladden, Belize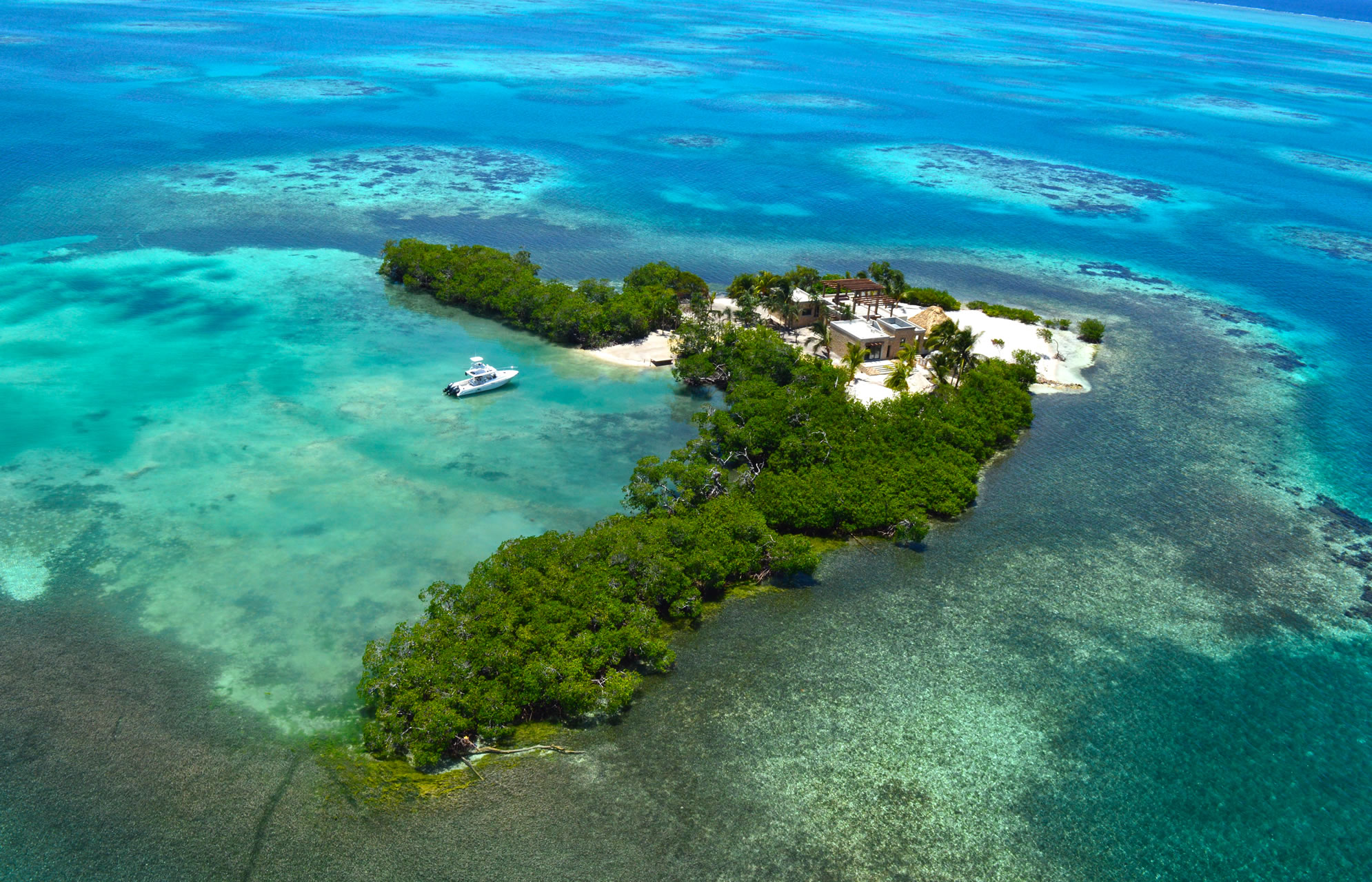 Gladden is recognized as one of the most reclusive island escapes on the planet—if not the most remote retreat out there. Owner Chris Krolow built a single Mayan-inspired villa on the first island and the staff (a chef, the manager and the concierge) is housed on the second island just two minutes away by boat. A privacy light signals if the housekeeper has come over to clean up, the spa therapist has come to set up or a barbecue is being lit for a dinner made from ingredients picked from the private garden. Both islands, which look out to the Maya Mountains and are surrounded by a protected marine reserve with whale sharks and dolphins, are reached via a half-hour chopper ride from Belize City over the western hemisphere's largest barrier reef.
2. Thanda Island, Tanzania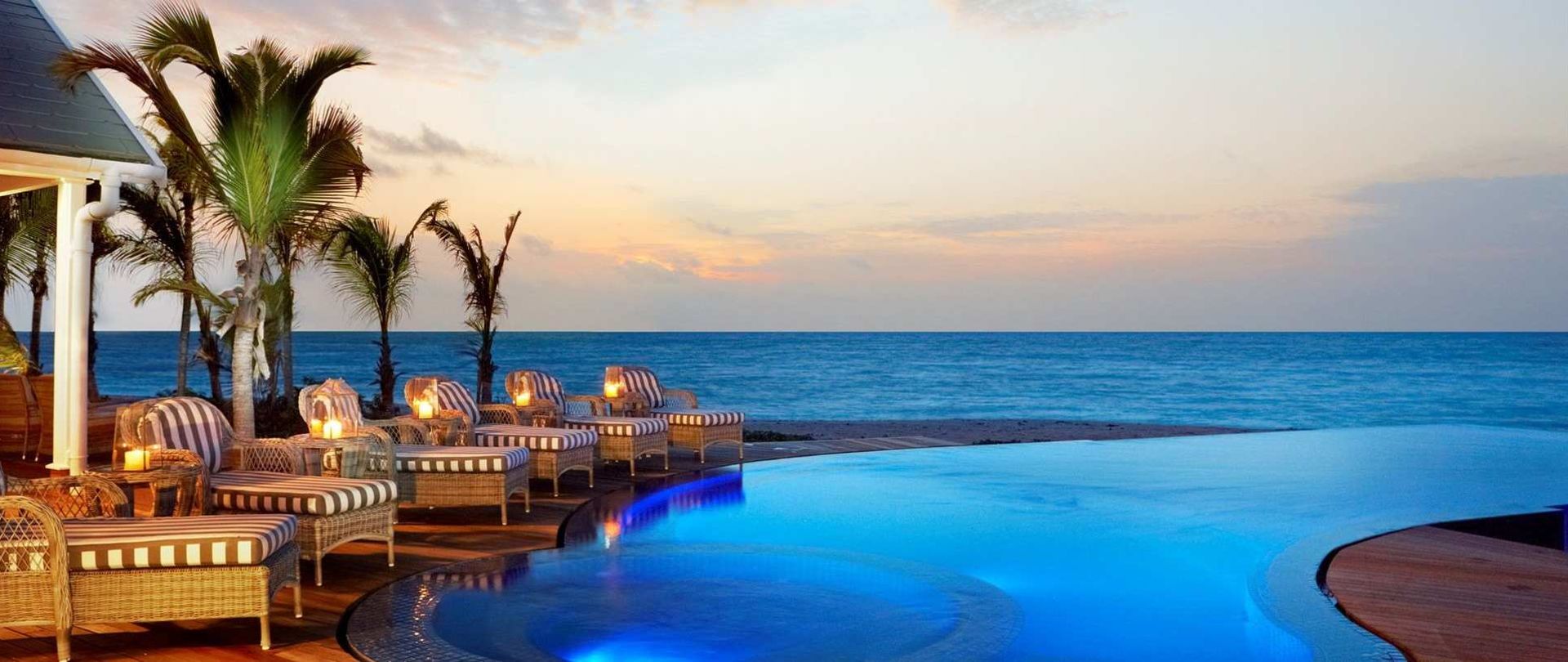 Thanda Island, a previously uninhabited islet, is located about 19 miles off mainland Tanzania. The Olofsson family claimed it about a decade ago and, since, have turned it into a solar-powered oasis with a plantation-house styled, five-bedroom villa boasting wraparound verandas. The villa is equipped with kayaks, banana boats, wake boards, snorkeling gear and jet skis, which you'll enjoy just after a 30-minute flight from Dar es Salaam to Mafia Island, followed by a 45-minute boat ride —or just casually charter a helicopter.


3. Zaya Nurai Island, Abu Dhabi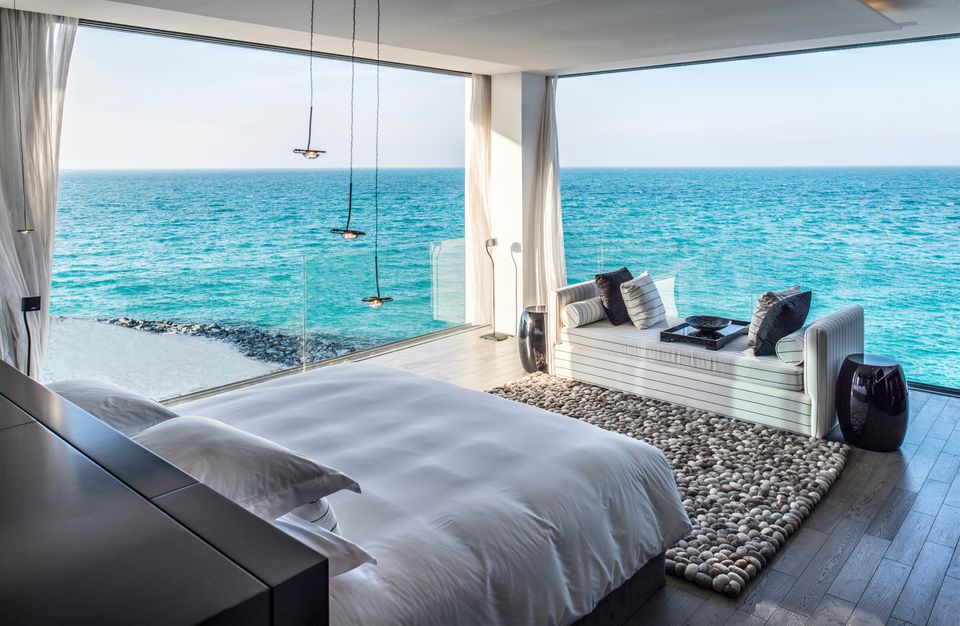 Abu Dhabi boasts more than 200 naturally occurring offshore islands but Emirati entrepreneur and real estate expert Nadia Zaal turned Zaya Nurai Island into one of the finest. Zaal brought in the Parisian architects who built the Nam Hai in Vietnam and, today, the island is an Asian-style sanctuary with 32 beach villas and private infinity pools seemingly trickling into the Persian Gulf below. As a bonus, there are also five restaurants serving up local wines, line-caught fish and organic fruit and vegetables from the Ripe Market. You'll reach the island via speedboat from Saadiyat or a private chopper.

4. Isola Santa Cristina, Italy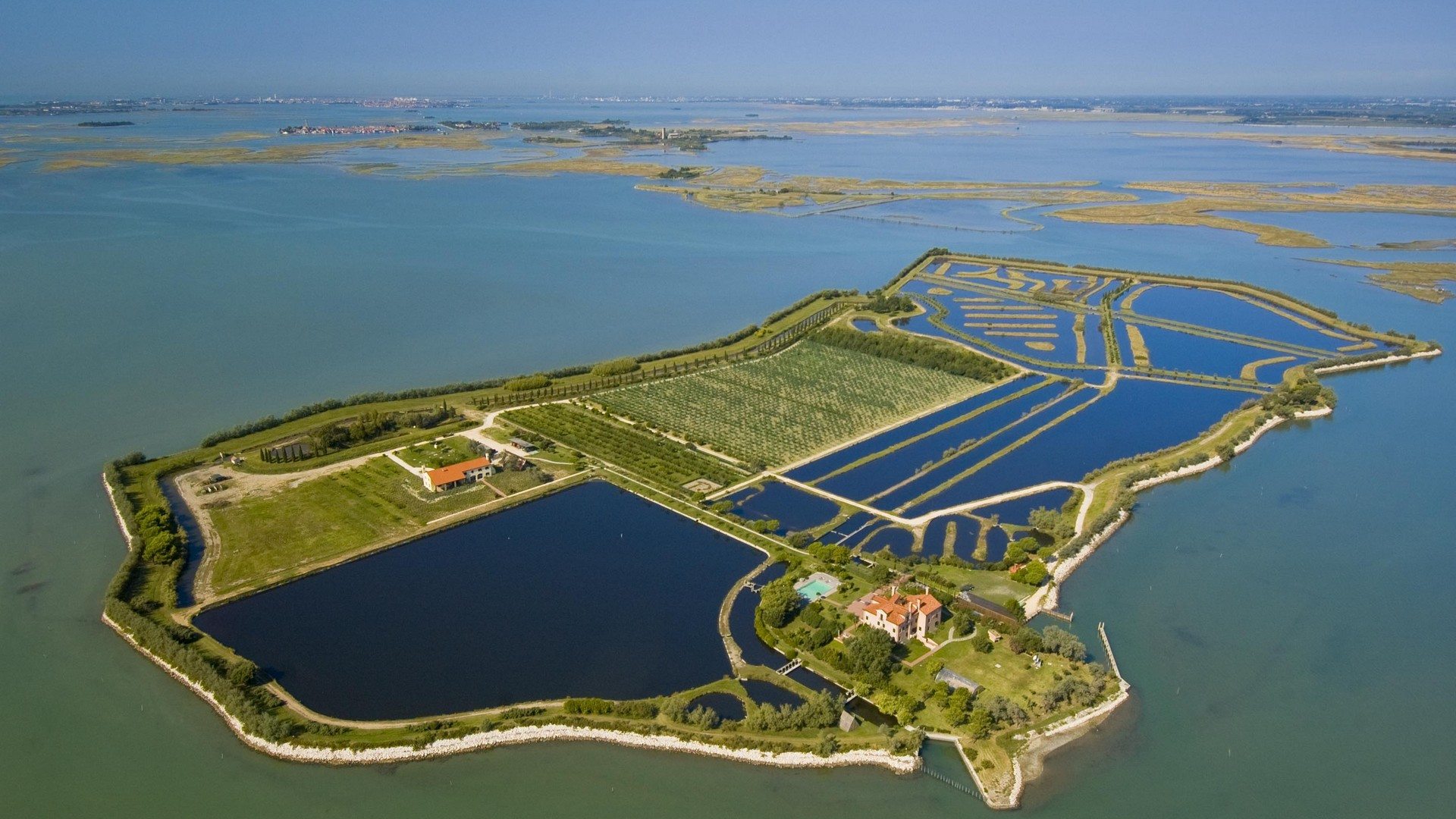 Legend has it that this 74-acre Venetian lagoon full of organic apricot, plum and fig orchards, fish farms and endless vineyards was once part of an archipelago called Ammiana, named after Saint Christina, whose body was secretly transported from Constantinople in 1325. It's been owned by the Swarovski family for many years, and Australian businessman René Deutsch and his wife, Sandra, recently transformed it into an eco-friendly yoga haven. Oh, and the nine-bedroom villa on the island is adorned with Deutsch's private art collection. You'll get there by taking an easy 30-minute boat ride from Venice. The chandeliers are also second to none.


5. Anantara Medjumbe Island Resort, Mozambique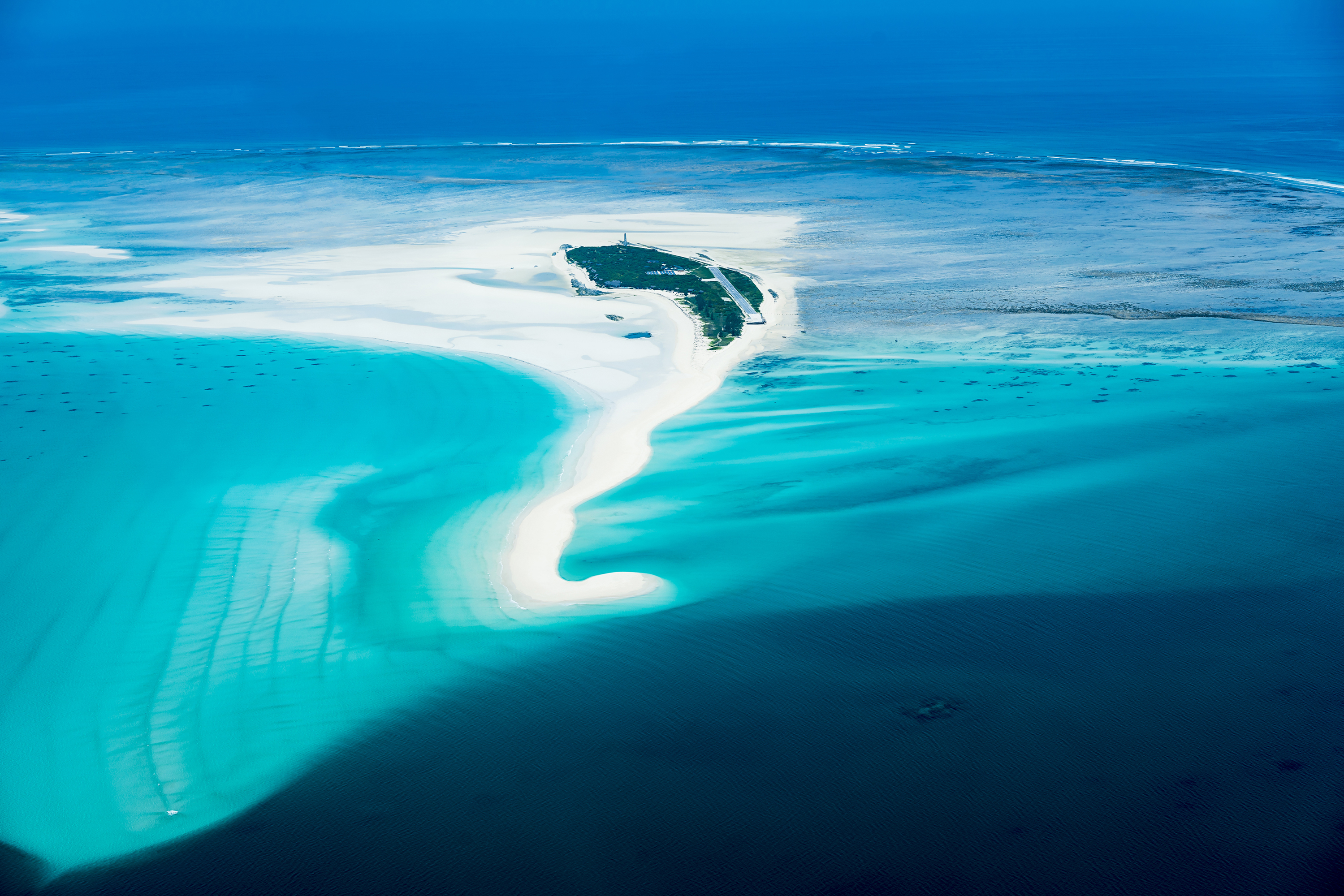 The unspoiled Quirimbas archipelago is home to Anantara Medjumbe Island Resort, an adults-only, 12-villa, intimate utopia off the northern coast of Mozambique. Recently renovated, this resort stretches just under a mile. Underwater excursions to explore virgin coral reef systems erupting with sea life are available to you. You just have to hop aboard a flight to Pemba International Airport from Johannesburg, Maputo or Dar es Salaam. Then, hop on a 45-minute scenic helicopter ride that'll transfer you from Pemba Airport to Medjumbe Island.


6. The Brando, French Polynesia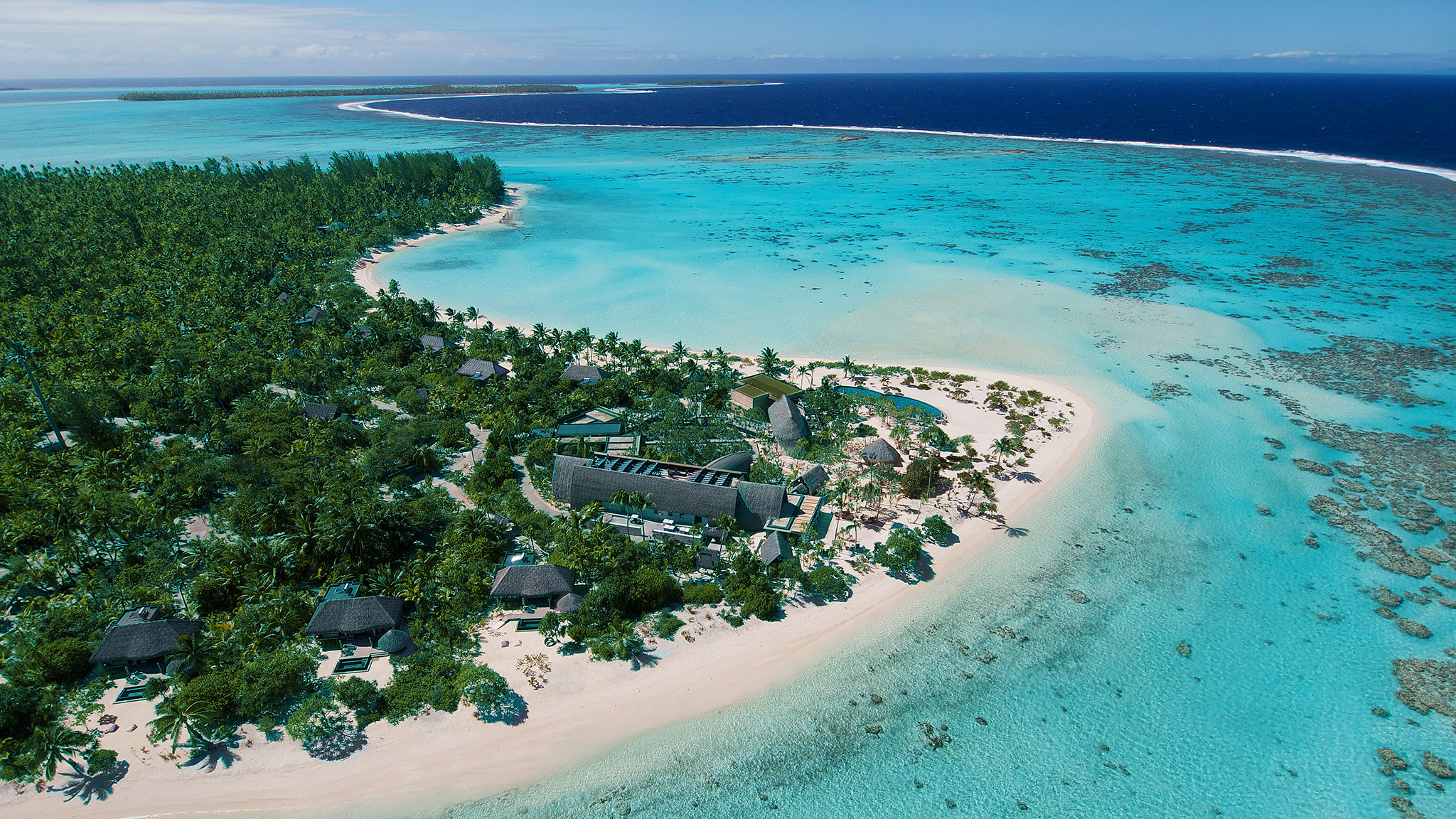 The French Polynesia is recognized for its overwater bungalows, but this eco-conscious refuge, which opened in 2014, makes most of them look chaotic. It was Marlon Brando's former private getaway back in the 1960s (wonder if he ever took Richard Pryor) and, today, the island features 35 palm-thatched, glass and ironwood villas with two quiet restaurants and a spa for a maximum of 80 guests. The rest of the atoll is untouched, and nature tours of it all are lead by Brando's granddaughter, Tumi. You'll arrive via air travel, since airlines from around the world offer flights to Faa'a International Airport in Papeete, Tahiti. From there, it's just a 20-minute, six-passenger flight to Tetiaroa onboard Air Tetiaroa.


7. Motukawaiti, New Zealand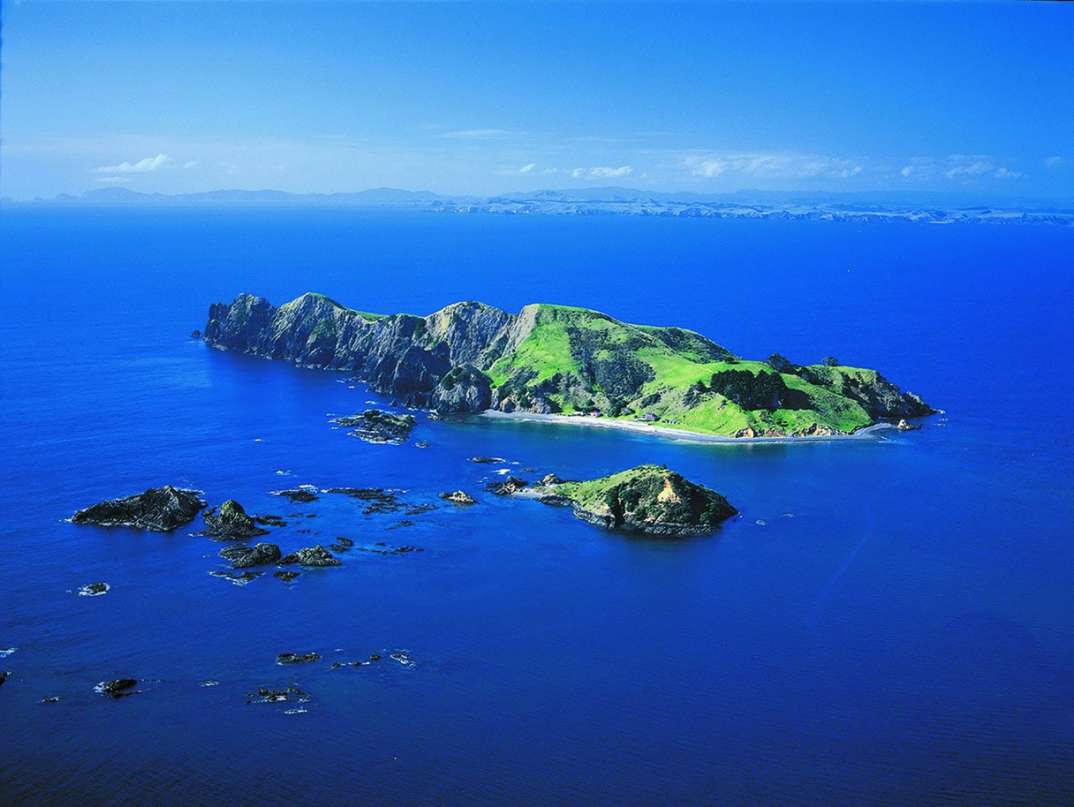 Motukawaiti is part of the Cavalli Islands group, and you can own all 95 acres of it for the surprisingly low price of $16 million. It's free of pests, which makes it ultra unique for an island, and power on the island is self-generated. While there, you'll watch wild dolphins, check out the spas and/or taste wine from the cellar built into the hillside. It's just a short boat trip from Matauri Bay or an hour's boast trip north of the Bay of Islands.


8. Private Island Retreat, Greece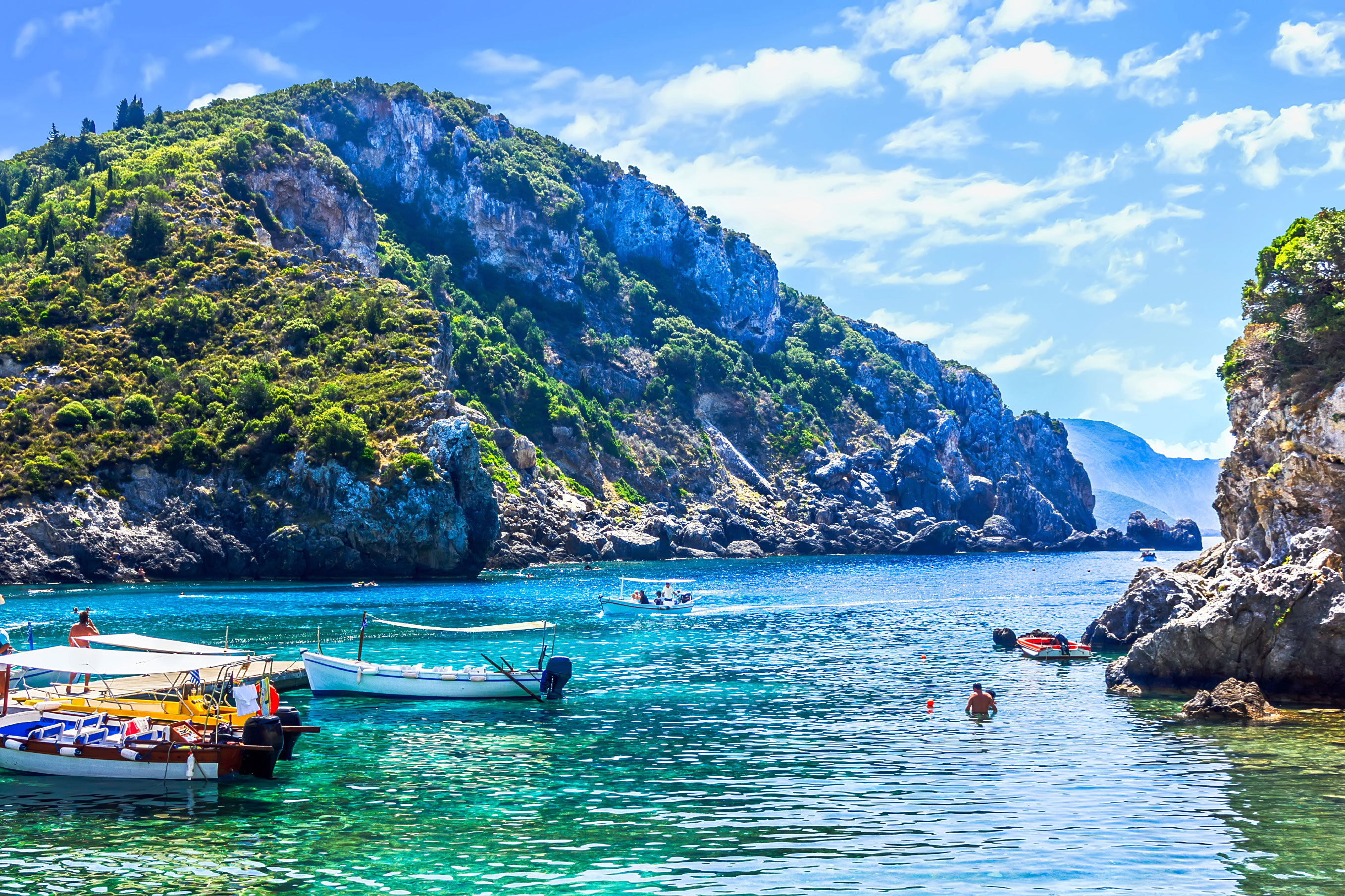 This Mediterranean hideaway is a privately owned islet situated at the start of the Cycladic islands. It's about 741 acres of ancient and almost-virgin land, plus some historical homes and a chapel near the century-old, neo-classical, six-bedroom villa that's belonged to the same Greek family for three generations. It looks out to the Aegean and quiet organic gardens, where your dinner will be picked. The island is still far enough from the relative bedlam of Mykonos, but it's just a 45-minute speedboat ride from Athens.


9. Little Palm Island Resort & Spa, Florida Keys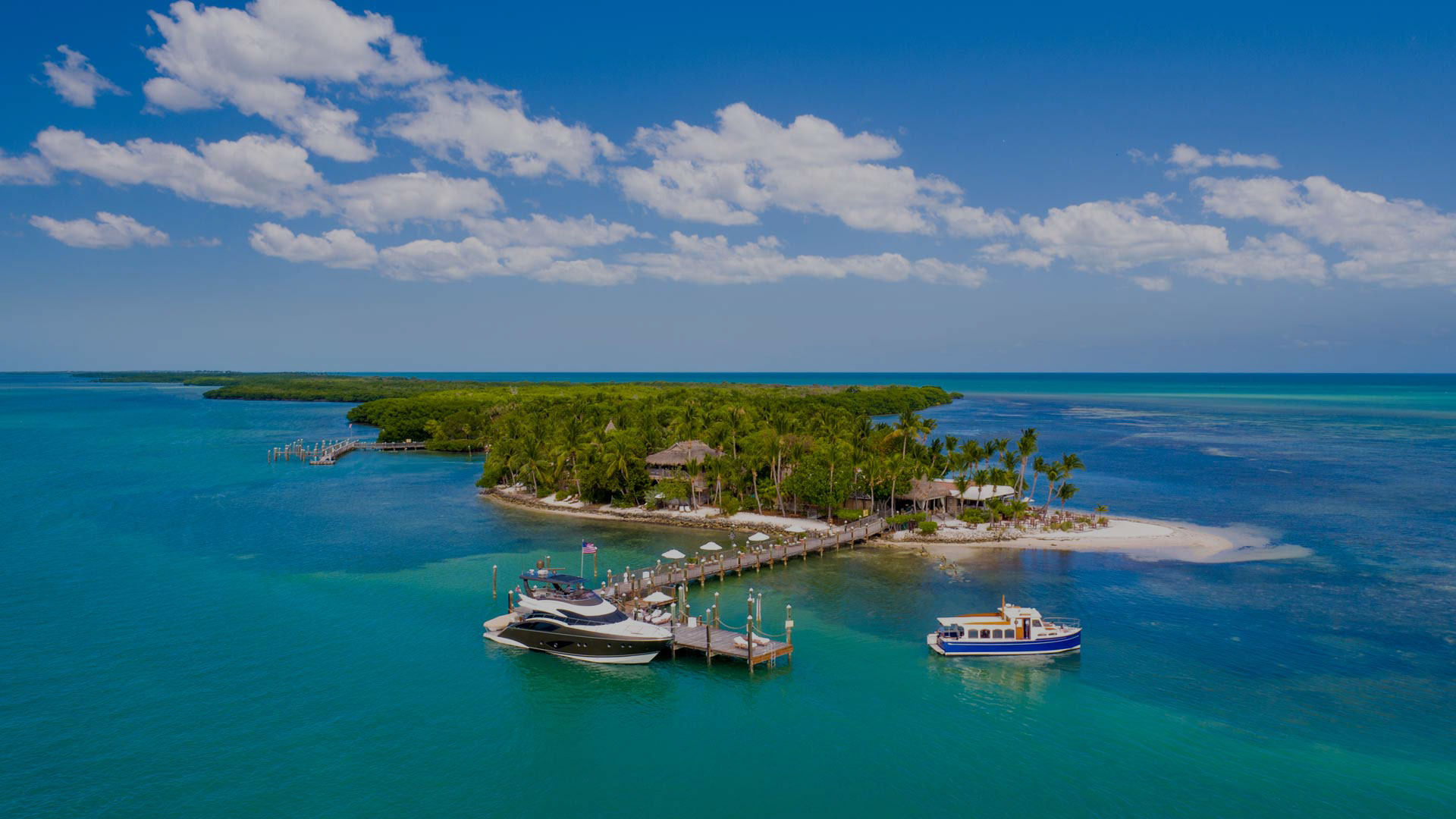 This is a little, 5.5-acre slice of good-old-fashioned American paradise—and Harry Truman's former secret getaway. The remote island features a 30-key resort off Florida's Little Torch Key, where guests can paddle board around lagoons full of loggerhead turtles and tropical fish, or spend the day relaxing on a beachfront hammock outside their Old Florida-inspired villa. A private outdoor bamboo shower, Jacuzzis and a spa are all there for the relaxing in. It's only accessible by sea-plane or boat—your own boat or the resort's.


10. Necker Island, British Virgin Islands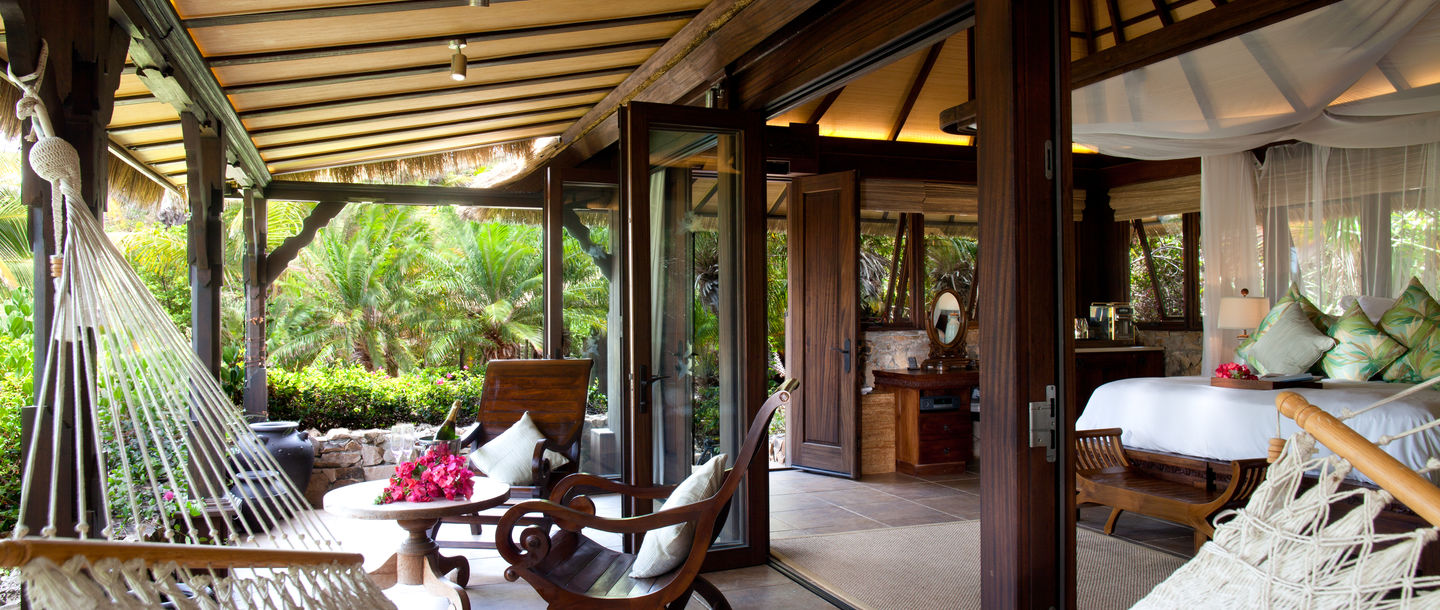 This archipelago is home to several private landmasses, but Sir Richard Branson's 74-acre Necker Island is the most northerly of the Leeward Islands, so you can be as far away from people as possible. You'll only share the island with 200 flamingos, 60 resident staff members and a maximum of 27 other guests. To get there, you'll travel 30 minutes by boat northeast of Tortola or 35 minutes by plan from San Juan.


11. Turtle Island, Fiji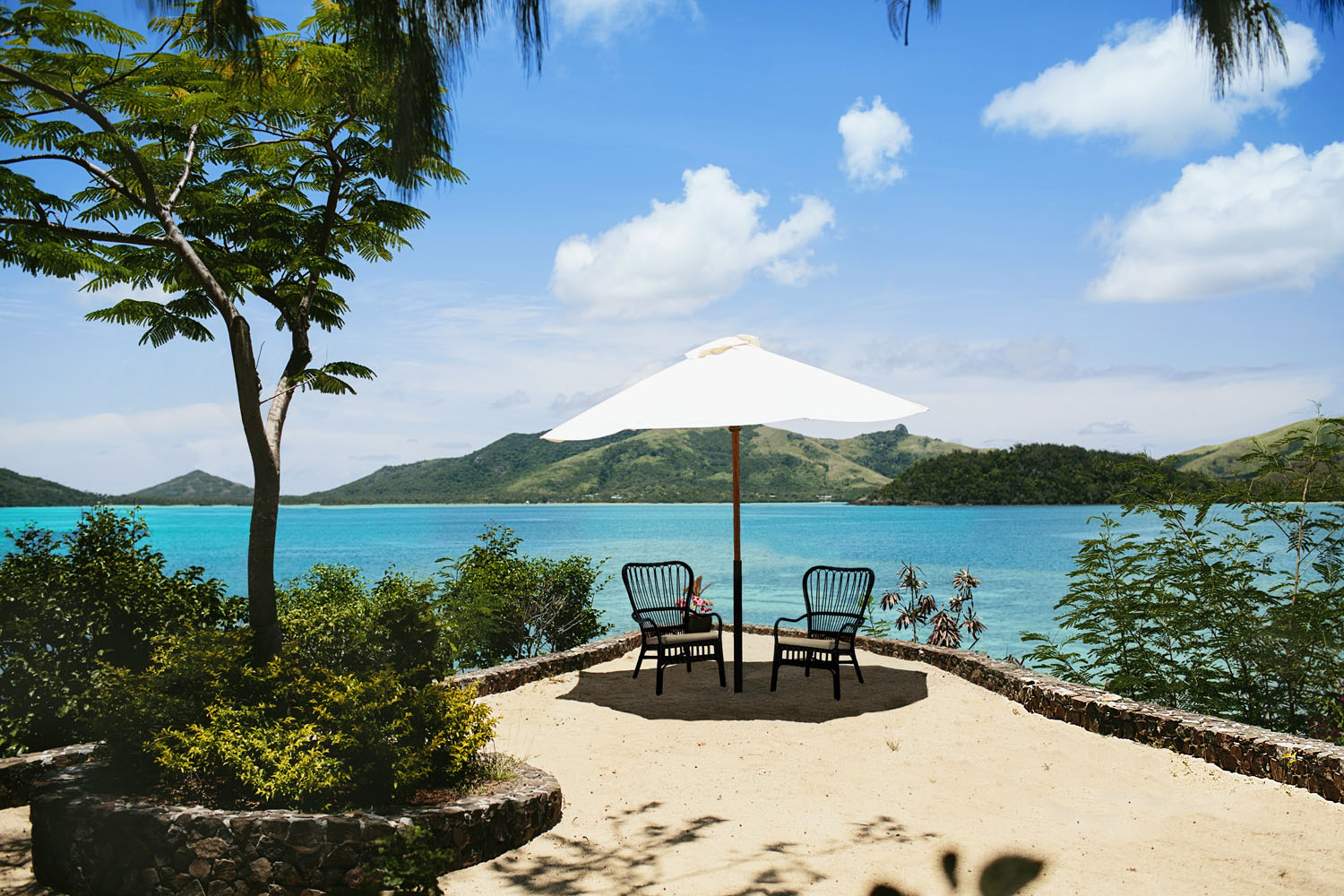 TV exec Richard Evanson claimed this land about 40 years ago, probably because it's big enough for mountain biking and horse riding on land or scuba diving and deep-sea fishing in the surrounding waters. Today, it's home to only 14 couples at a time who will each get a traditional bedroom designed by French-Fijian designer Alexandra Poenaru-Philp, which means a hardwood bedframe made from tree limbs gathered in the island's own forests, and cushions and floor mats made from local palm and coconut husk. A private chef cooks a seasonal menu from the organic gardens and whatever guests catch that day for a communal table. International flights arrive in Nadi, Fiji early morning or late in the evening, so the resorts "arrival" package provides a room at an airport hotel while you await your island transfer by seaplane.


12. Voavah, Maldives


The Maldives is well known for its peaceful escapes, and Voavah stands out in that respect. It's the world's first exclusive-use UNESCO hideaway, and home to the seven bedrooms at the Four Seasons across the five acres of white-powder beaches. Water toys include jet skis, X-Jetblades and a 62-foot yacht that'll take you out to swim with turtles, manta rays, reef sharks and kaleidoscopic fish. The journey there is a commercial flight into Malé International via any one of the international and charter airlines that go there—British Airways, Emirates Air and Singapore Airlines, Sri Lankan Airlines, Lufthansa, Qatar Airways, to name a few. And then you'll transfer to Voavah on an eight-seater VIP seaplane or standard 15-seater seaplane.