The art-culture phenomenon that is the tiny house craze has been a boon for travelers—these days, micro homes for rent are plentiful. Tiny home hotels, dubbed "villages," also have minimalists colonizing conurbations across the country. That's all good news for anyone willing to go small in exchange for the trappings usually found in more palatial lodgings.
The following homes are miniature—245 square feet or less. They're also wise options for your next vacation.
The tiny home: Your New York City Escape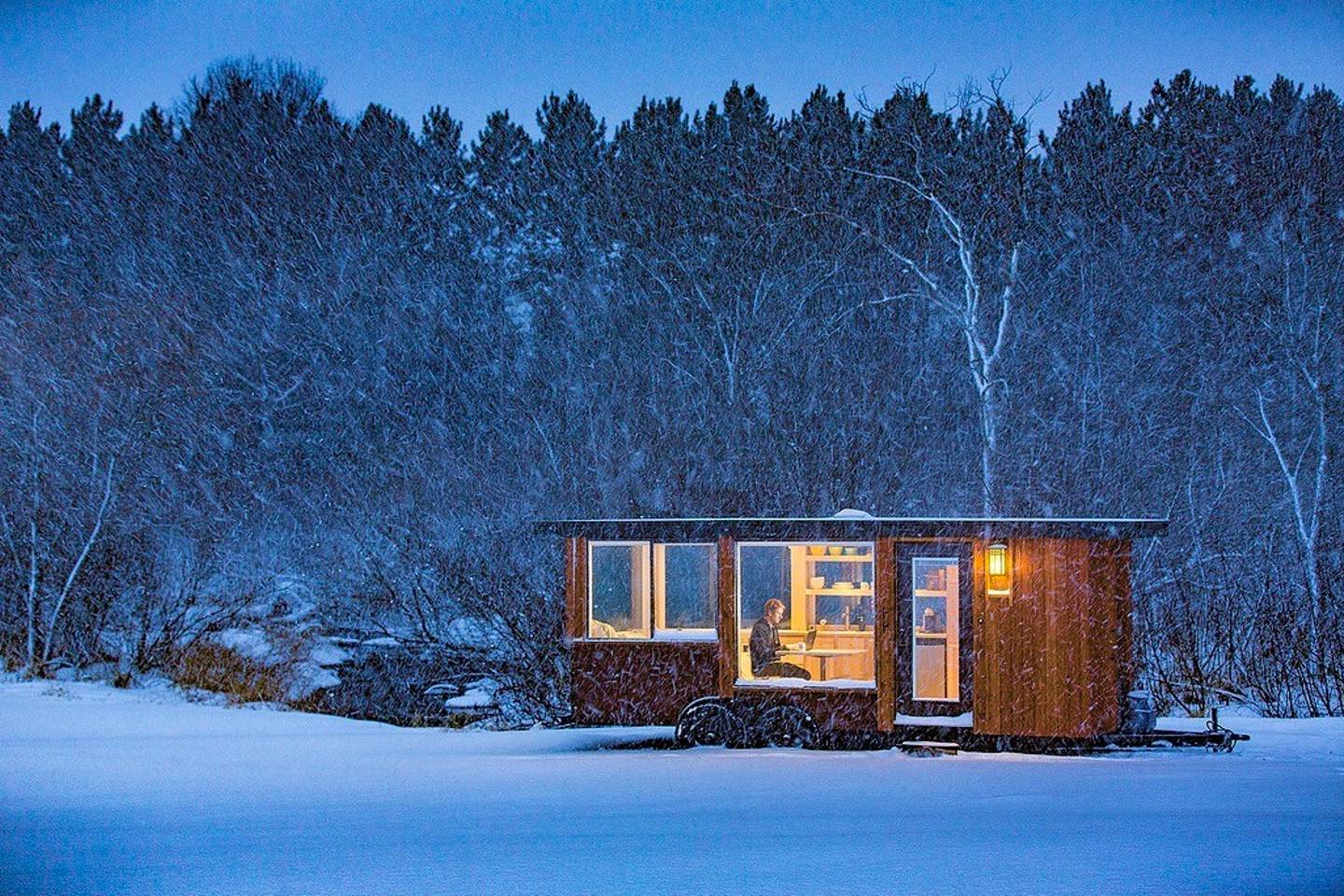 What to expect: The ESCAPE Homes' Glass House offers respite from the raucous traffic and jostling crowds of Manhattan. Just 90 minutes away, the solar-powered, 180-square-foot glass-enclosed structure sits pretty on 30 acres of rolling hills. It features a queen-size bed, a stainless steel kitchen and a full bath with both a shower and a tub. If you're cool with cutting back toilet flushes to 20 per stay (or you can get over changing the Laveo Dry Flush toilet's cartridges), you'll be sleeping under the stars amid vineyards, orchards and wildlife like coyotes, deer and birds. For those reasons, Forbes has even named the Glass House "The World's Most Beautiful Tiny House." Rates start at $130 per night.


The tiny home: Your Cabin to Hole up in Jackson Hole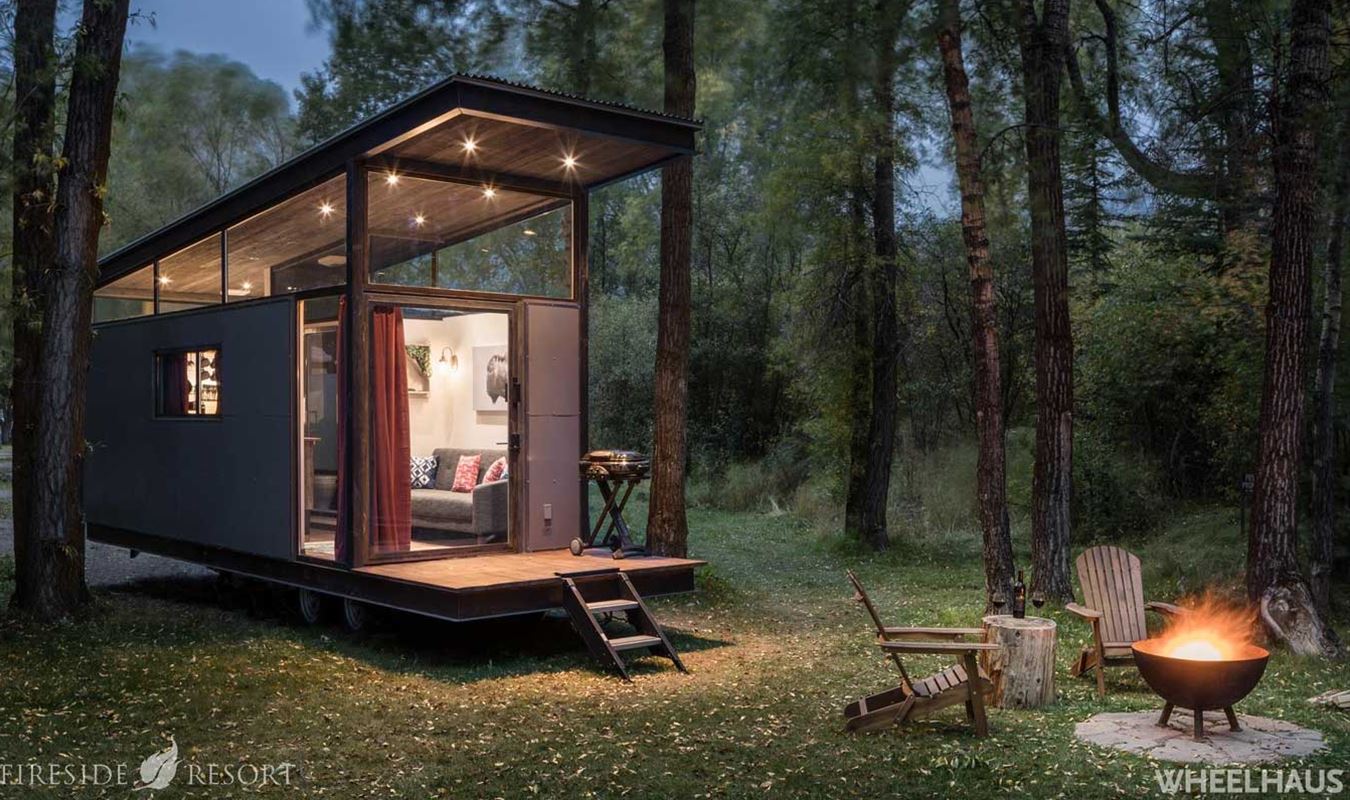 What to expect: Jackson Hole, Wyoming's Fireside Resort boasts 23 tiny homes built by Wheelhaus. The village's most recent addition is the Kamp Cabin, which offers couples and singles an unparalleled glamping experience at the base of the Teton mountains. Picture this: The sun peaks through the panoramic windows of your 200-square-foot cabin, so you roll out of your queen-sized bed outfitted with luxury linens and settle beside your fireplace or on your private deck with a cup of tea. Rates start at $239 per night.


The tiny home: Your Boston Boarding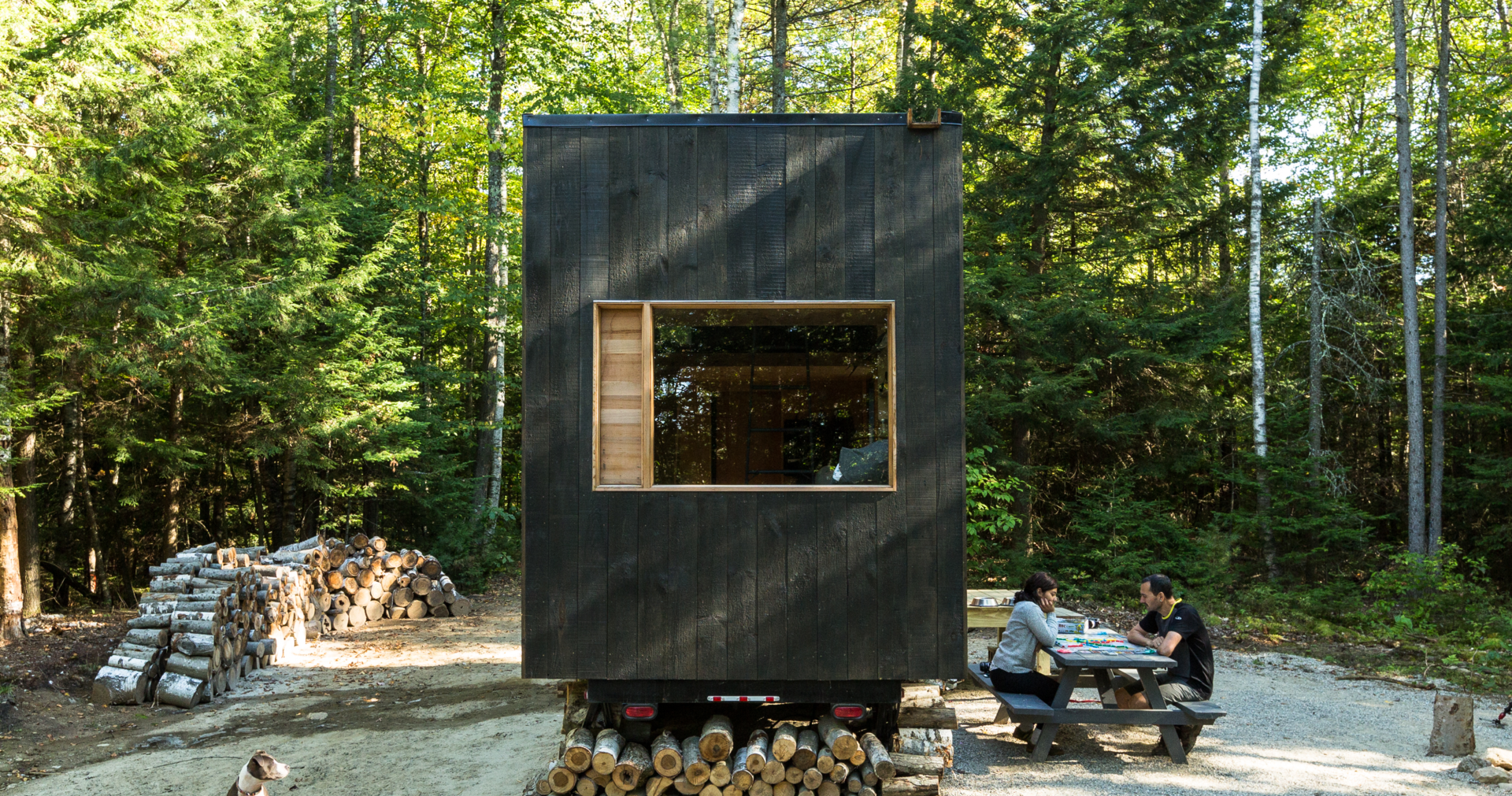 What to expect: The 2015 startup Getaway launched a slew of custom-built tiny structures that first launched in New York. But this 150-square-foot handcrafted hideaway is nestled on 40 acres of Southern New Hampshire's forests, just an hour and a half outside the bustle of Boston. Expect to eat a lot of s'mores, because they're waiting for you—as are popcorn, pour-over coffee and pasta in your fully equipped kitchen. You've even got a fire ring and picnic table at which to enjoy those snacks. Rates start at $109 per night.


The tiny home: Your Montana Safe Haven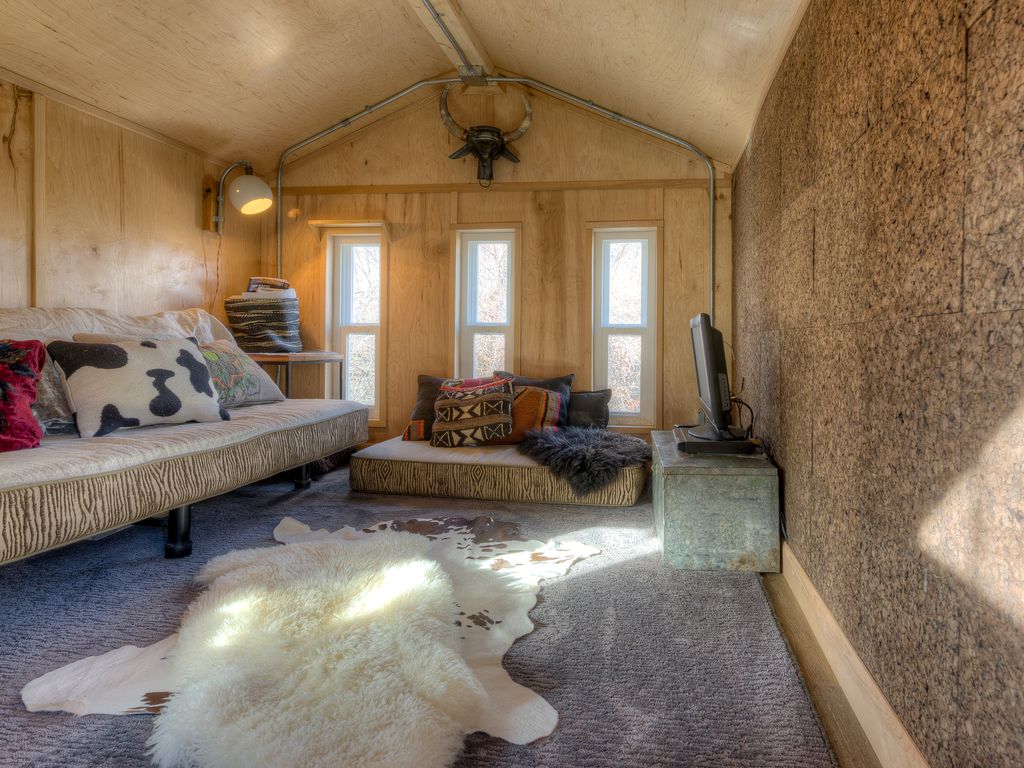 What to expect: Imagine a rustic 245-square-foot custom-built home furnished with practicality and coziness in mind. Enter: Lewis & Clark's Tiny House situated just along the banks of Skalkaho Creek, Montana. The private dwelling is finished with modular furniture that makes it appear more spacious than it actually is, including a full-sized Murphy bed that sleeps two. Add to that a totally equipped and partially stocked kitchen, a bathroom with a legitimate tub and free Wi-Fi, and you've got yourself a rather sound sanctuary. Rates start at $85 per night.
The tiny home: Your Austin Asylum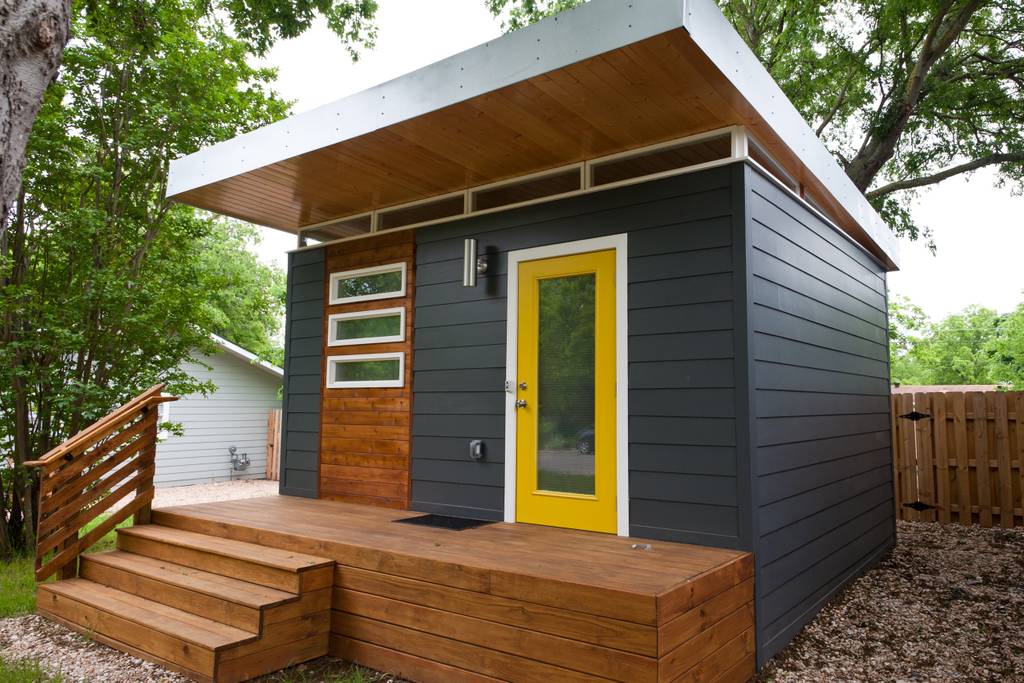 What to expect: Loads of natural light swathe this modern home's interior and front porch. It fits you and another person, who could totally cook in your efficiency kitchen if you're not out indulging in the city's celebrated sweet creamed corn, legendary barbecued brisket or some other hyper-American gastronomic experience. The house is on a quiet, tree-lined street just a 10-minute drive to downtown—far enough to drown out the live music emanating from most restaurants and bars, but close enough to get to know authentic Austin. Rates start at $85 per night.


The tiny home: Your Coveted Chattanooga Retreat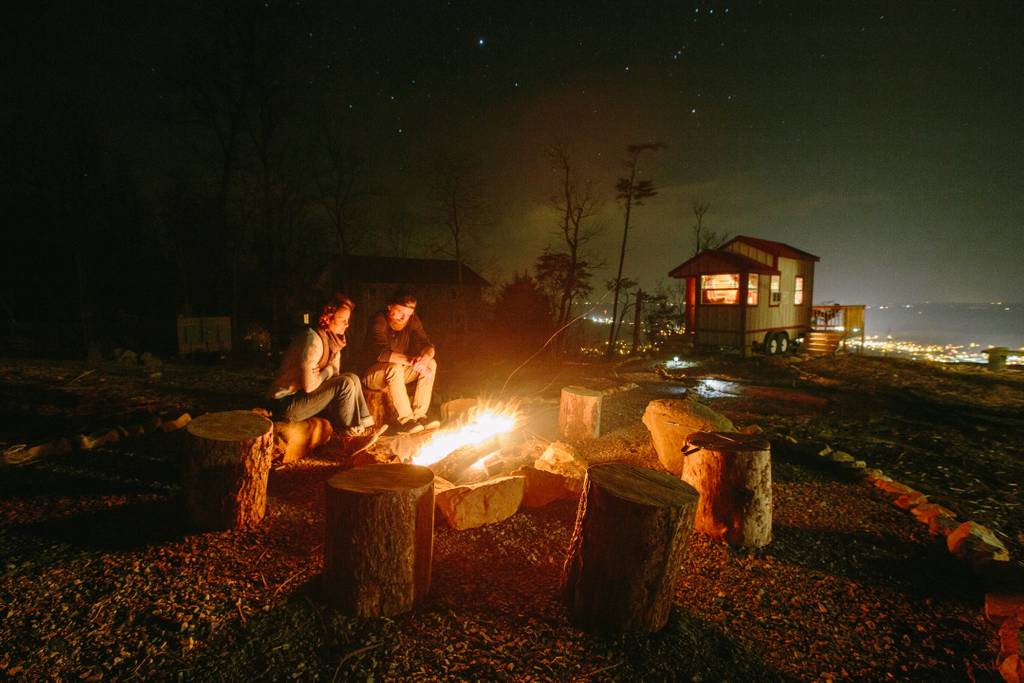 What to expect: Expect the most Instagrammable tiny house in the world. This 240-square-foot mountaintop retreat by New Frontier Tiny Homes was featured on HGTV's Tiny House, Big Living. It's located just off the Scenic Highway just over the Georgia line, but in close proximity to Chattanooga, Tennessee. The sunset happens right over Lookout Mountain, which sounds like prime sunset-viewing land, and you'll spend your days adventuring at Rock City, the Ruby Falls or Cloudland Canyon. The home itself is a nature retreat with Shou Sugi Ban cedar siding, reclaimed barn wood ceilings and shelving, hardwood floors, a custom oak library ladder to reach the loft, and a fold-down deck. It also boasts an eight-person dining table with bench seating, a king-sized bed (plus a secondary twin bed and an extra large trundle bed), a dishwasher, a washer/dryer and a Jacuzzi tub. Rates start at $170 per night.