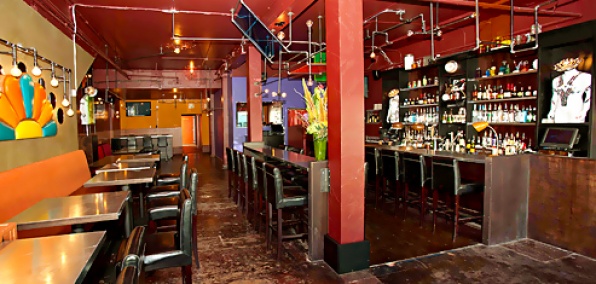 Left to your own nightlife devices, you tend to follow the second law of thermodynamics.

In layman's terms: as your night progresses, things tend toward frivolity, revelry and out-and-out disorder.

And now there's a bar in the Mission that trades in those very notions...

Introducing Dr. Teeth and the Electric Mayhem, a new watering hole that's embracing chaos and debauchery in various forms, opening tonight.

It's a bar first—with an outdoor patio opening in September—so count on spending a fair amount of time with a tallboy in hand, watching the Giants and playing shuffleboard. But you'll also end up eating things that definitely sound better after a few drinks—like fried chicken with a jelly donut (waffles: just not crazy enough).

Don't get sidelined by its official moniker—there's not one drop of the Muppets in any inch of the place. Instead, the decor's a more literal translation, with dental instruments and teeth-related memorabilia strewn throughout the bar.

In addition to those tallboys, what you'll really need is a round of Jameson on tap. Or if a night of on-tap Irish whiskey isn't in order, maybe it's Fernet on tap, which you can also get at the express shot-and-beer bar in back.

Once the drinks are in, opt for dollar sliders and, if it's that kind of night, the Ghost Pepper Burger—so hot you actually have to sign a waiver.

Just remember: water makes it hotter.